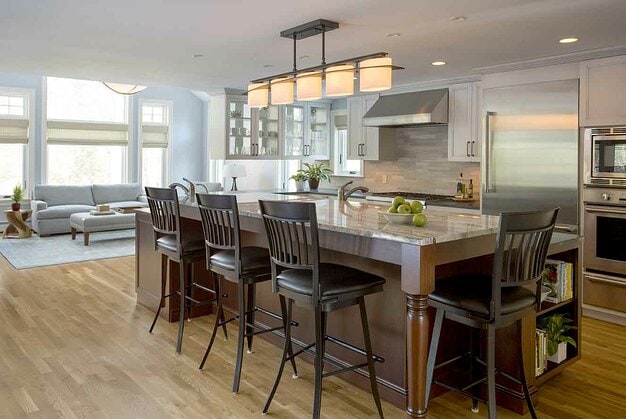 The concept of Straightforward Excellence is not a new one in our company. I've often heard from clients that they aren't sure if we're a good fit as our work looks "too big" and they want to emphasize that they have "basic" tastes and aren't looking for anything fancy.
Over the many years in business, I've experienced that this is how most of our clients feel. Sure, we love big fancy projects that can win awards and be published in magazines, but the reality of our business is quite different.  We do far more projects that are clean, elegant, well designed, and very high functioning.  Believe it or not, many of these DO actually become award-winning or magazine worthy just through the sheer magic of professional photography. Many of the projects people think are big fancy jobs are really not that large and just look that way because they've been professionally styled and photographed.
We aim to understand your interests, your priorities, and how you live in your home while providing the most value to you – regardless of what size and scope of the project you have. Balancing the desired budget with a remodeling wish list while providing a professionally honed process to work for each and every client is the heart of Straightforward Excellence.
If you're ready to get started on your home remodeling project, book an appointment with us today!