It's no big secret that the final cost of a custom bathroom remodel can get pretty steep, pretty fast, even for the most scrupulous savers and fastidious deal-finders. You'll have to factor in several unavoidable (but oft-forgotten) costs, including:
Initial design consultations 👩🏻‍🎨
Home inspections 🔍
Removal and demolition expenses 🧨
Materials and labor costs 🛠
Costs related to refurbishing/refinishing 🔄
Permitting and property taxes 🏠
"But what if my bathroom isn't that big?"
If you're thinking about diving into a budget small bathroom remodel, you could be in luck! There are many creative ways for homeowners and contractors or architects alike to work together to construct a beautiful, high-functioning space from a cramped and outdated bathroom on even the tightest of budgets.
Getting Ready to Renovate Your Bathroom

Ready to take the leap and leave your home's outdated bathroom behind? Before construction on your small bathroom can start, be sure to do the following:
Create a Budget
Any home improvement project is going to require an investment on your end. While your bathroom might be a pretty tight space, it'll still take some cold hard cash to create a beautiful and functional room you'll love.
So, how much should you be budgeting for your small bathroom remodel? The final price will hinge on a variety of factors going into your project. Average costs of bathroom remodeling projects will range depending on what you plan to do.
Small remodels: $4,500-$10,000
Mid-size projects: $6,500-$12,500
Luxury designs: $12,000+
Talk with your spouse or partner to develop a reasonable budget and do your best to adhere to it to avoid any financial stress in the future. Even though your bathroom might look amazing, it'll put a damper on your spirits if you don't stick to your budget and spend too much.
Clean the Space
No worker wants to worry about tripping over kid's toys or a topped-off hamper while they're holding fragile tile or expensive flooring in their hands. That's why it's important to take time and care to clean your bathroom area and any pathways leading to the space before starting the project.
This will benefit both you and your remodeling company because the bathroom and walkways will be clear, easily accessible, and ready for construction to get wrapped up quickly.
Nab Your Necessities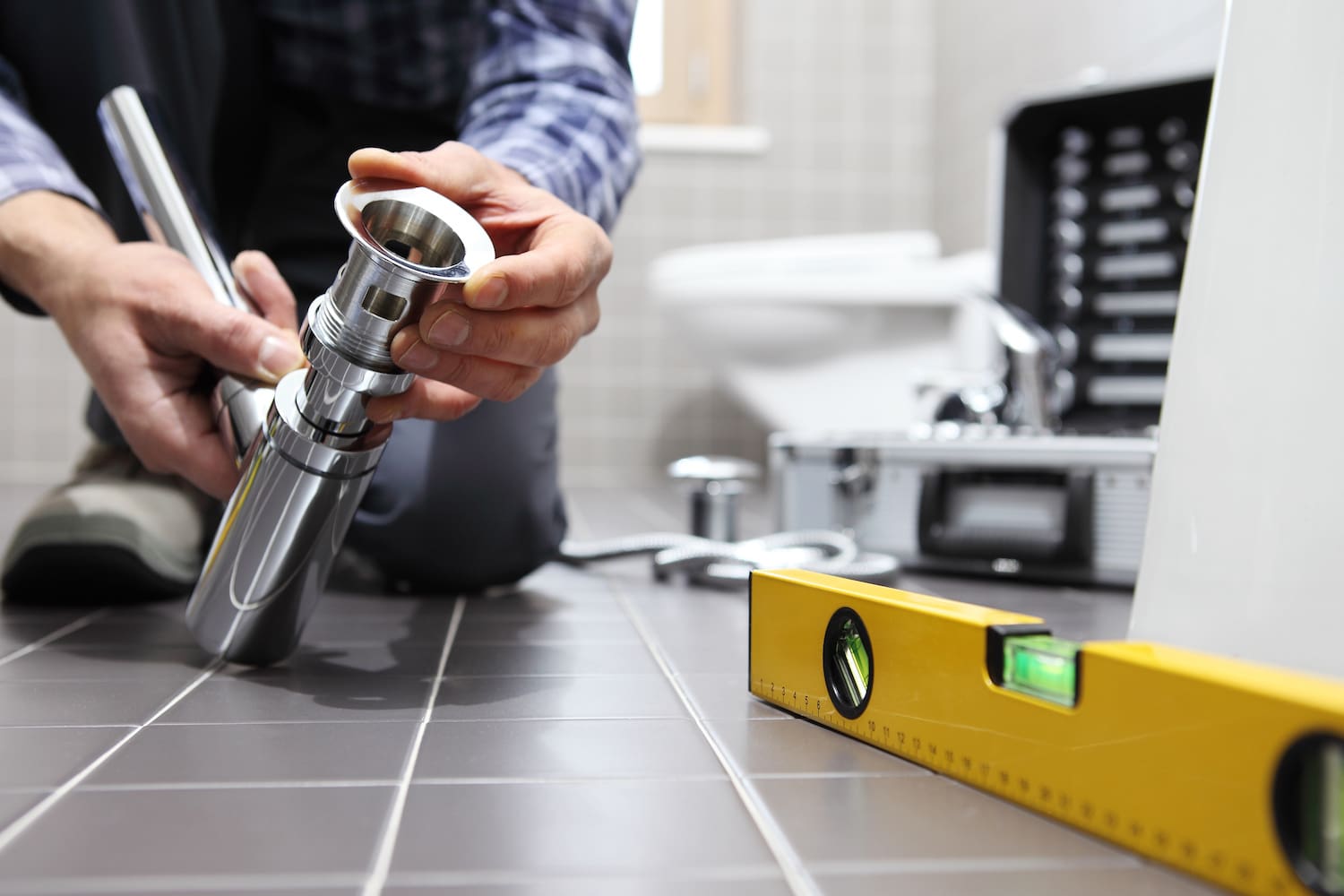 Everyone knows that renovating any room in a home can throw a wrench into your daily routine. Even with a small bathroom, you're not going to be able to access the area safely until everything is finished and cleaned. Go through your drawers and medicine cabinets to make sure you're not leaving any necessities behind before the project starts.
Some basic hygiene items you'll want on hand include:
Toothbrush and toothpaste
Hair brushes
Bath towels
Shower gel and razors
Makeup and beauty supplies
Medications (prescription and OTC)
And more
Once you've done the proper financial planning and initial preparation, you're ready to have your small bathroom remodeled.
6 Creative Small Bathroom Design Ideas to Save Money
Need some inspiration for your next small bathroom remodel? We've gathered some top tips to stay on track with your budget while adding style and charm to your home's bathroom.
1.) Be Smart About Tile Selection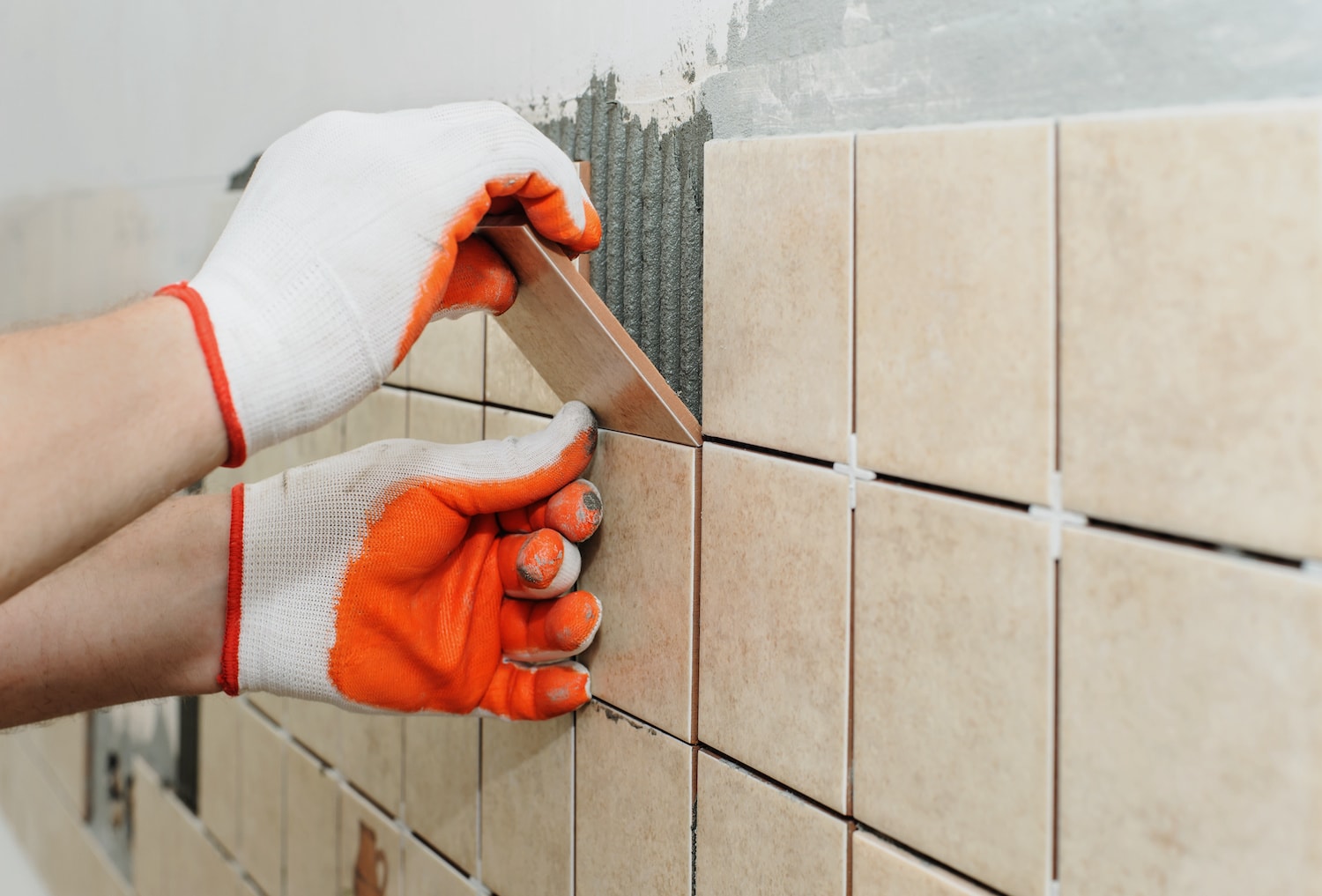 While styles like glass tiling look gorgeous, they can typically cost upwards of $200 per square foot to install, making it less than ideal if you're pinching pennies during a remodeling project. Tile costs can vary, but you can always opt for more budget-friendly flooring materials for your small bathroom, such as:
Ceramic
Porcelain
Travertine
Finished concrete
Hot tip: If you have your eye on a high-end style, install those in the center of the space and then line your bathroom's perimeter with cheaper tile like porcelain. It'll create a unique visual style and also save money!
2.) Consider Low-Cost Lookalike Materials
These days there are alternatives for just about any interior design trend you might want to try. From peel and stick tile and backsplashes to prefabricated shower and bathtub systems or roll-on wallpaper, you'll find many inexpensive ways to achieve your desired aesthetic.
3.) Refresh Your Hardware and Fixtures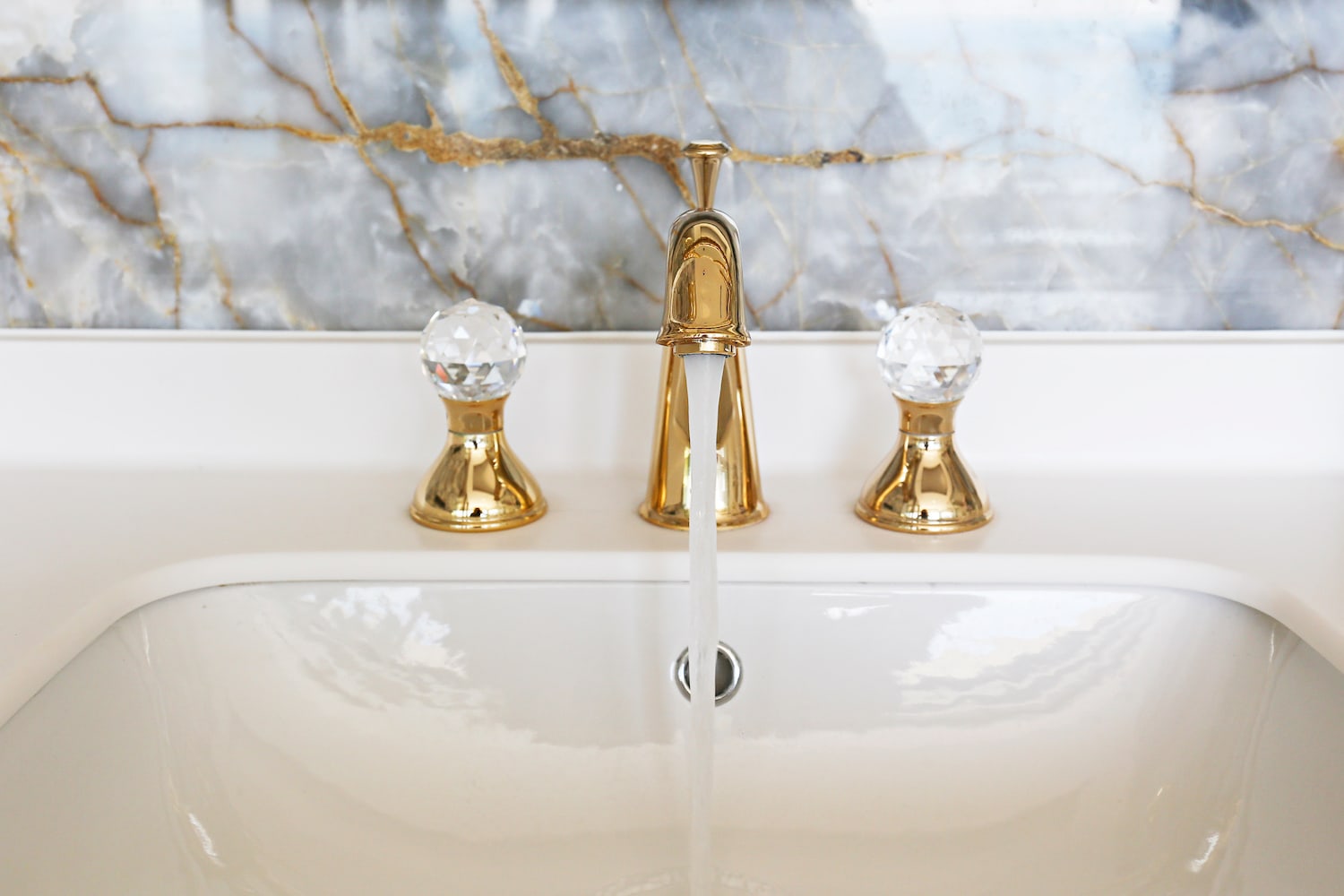 Another easy and inexpensive way to refresh small bathrooms on a budget is by installing new hardware and faucets or a modern light fixture. You can buy these items at big-box retail stores, so it's not too big of a struggle to find fun, updated hardware and fixture styles to fit your budget.
4.) Buy Decor From Budget-Friendly Stores
Since you're already investing a lot of money into the actual construction of your remodeled bathroom, don't shy away from stores where you can shop on clearance for stylish decor. Places like TJ Maxx and HomeGoods have hundreds, if not thousands, of trendy pieces to top off your new room.
5.) Don't Be Afraid of Flea Market Finds
Many homeowners stay within budget constraints by scouring antique stores and flea markets for high-quality furnishings that can be restored to their former glory. You can even get ideas for fixing up old furniture from popular tv shows like Flea Market Flip or Design on a Dime. If you're handy enough to tackle basic DIY tasks, don't shy away from saving some old furniture pieces for your small bathroom.
6.) Give DIY a Try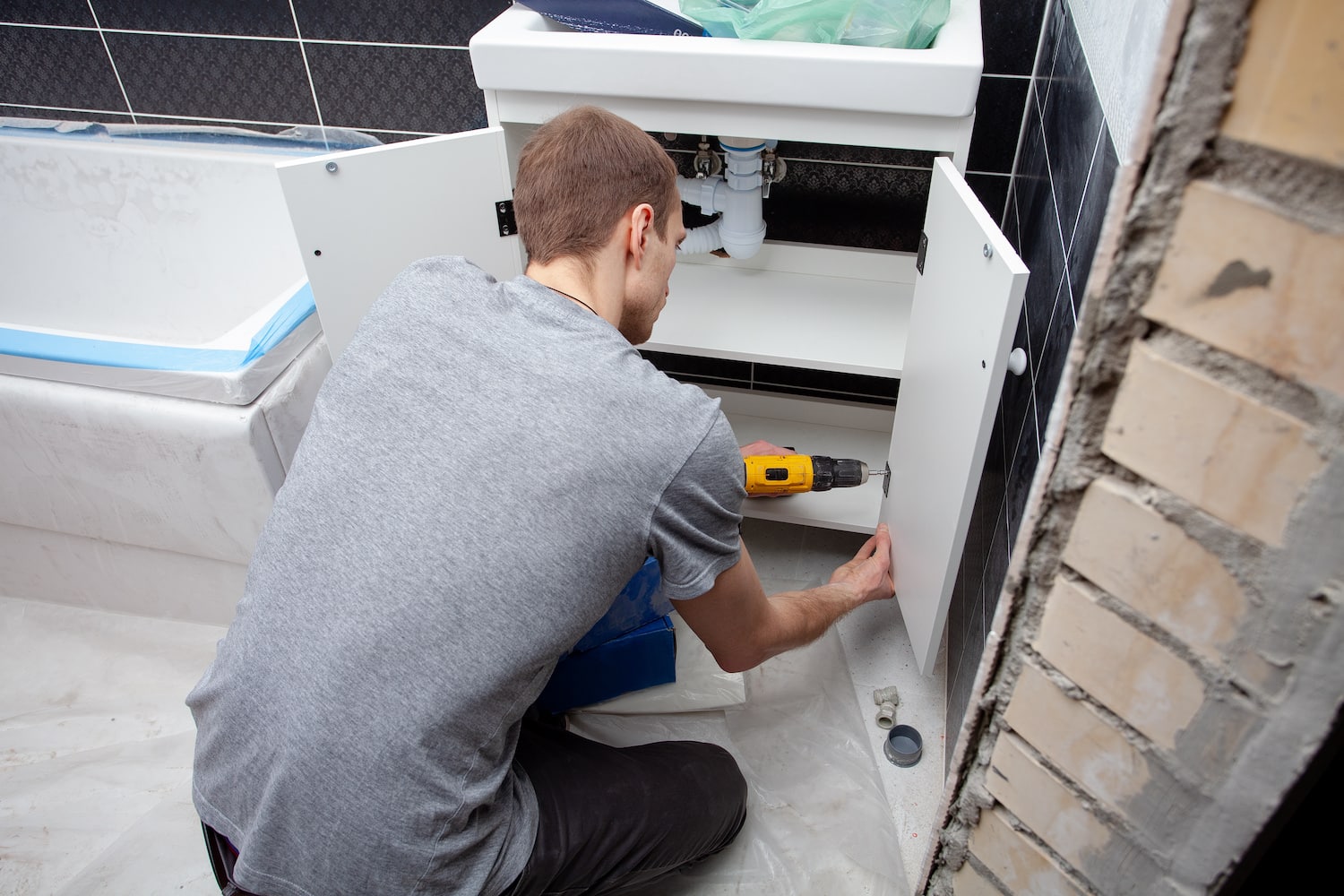 For homeowners on a budget, it's not a bad idea to take on some of the more manageable remodeling tasks to cut down the total cost. From installing new hardware on your bathroom vanity to changing the paint color, there are plenty of ways to get involved in your small bathroom remodel.
For example, you can try your hand at helping with some minor details, such as:
Demolition
Tile or flooring removal
Painting walls
Wallpaper application
Minor plumbing tasks
Re-tiling and grouting
Refurbishing furniture
Hardware, faucet, & fixture installations
Doing a few things yourself is a fantastic way to have some fun and match your personal style without putting too big of a dent into your bathroom remodeling budget.
Stuck On a Small Bathroom Remodel?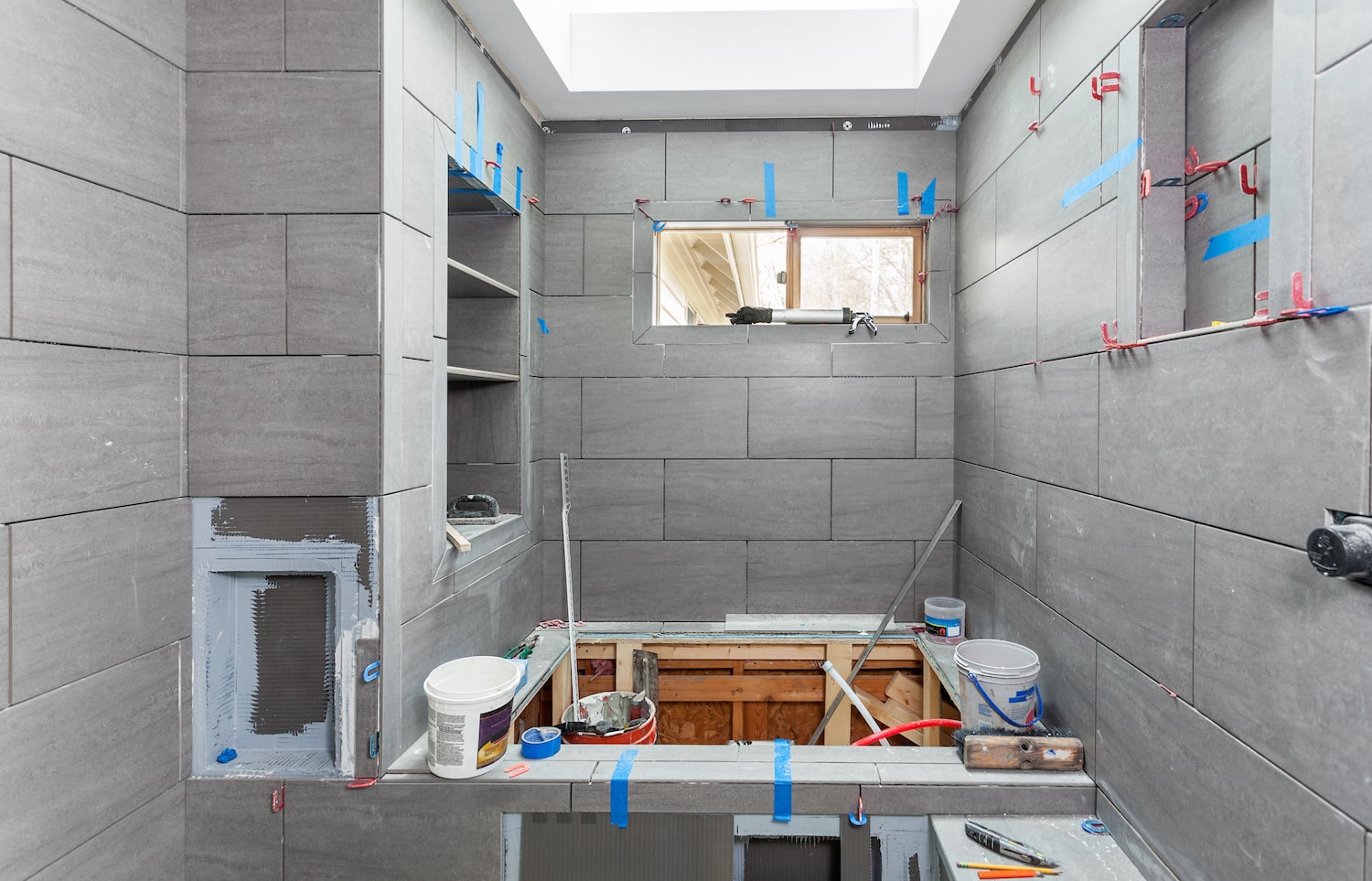 If you still feel uncertain about the direction you want to take your small bathroom design, or you don't feel confident in your DIY abilities, don't worry. No matter the size of your project or your budget constraints, you can always rely on local contractors or a trusted home remodeling company in your area to get the job done right – and for the right price.
Take the next steps toward achieving the small bathroom of your dreams and talk with the custom bathroom remodeling experts at Thomas Buckborough & Associates. We understand that a small space can seem daunting to deal with right off the bat, but the design possibilities are honestly endless when it comes to any bathroom.
Contact our team today to see how we can transform one of your home's most essential rooms cost-effectively.