Trying to find how much it costs to remodel a house in 2023? 
Remodeling is a great way to add value and enjoyment to your home. If you're not completely in love with your home, then a remodel might help turn it into the dream home that you've always wanted. While remodeling is fun and exciting, it is always important to remember the total cost of a remodel. That's why we are providing an answer to the classic question "how much does it cost to remodel a house?"
Different remodel projects will cost different amounts. Some factors that determine the cost to remodel a house include:
The size of the area being remodeled
Structural changes to the home
Hardware and appliances needing to be changed or updated
Plumbing work needed
Electrical working needed
Damage found during the demo stage
Age of your home
Even if you don't know what will go into remodeling your home, you can still get a good idea of how much your remodel project will cost if you know what rooms you'll be remodeling and what their function will be after the remodel.
General Budget Guidelines for Remodeling
First off, let's establish the difference between a remodel and renovation. Renovations are projects that will update your existing home but won't specifically change the function of your home in any way. A remodel will update existing features in your home and change some if not all of the functions of that specific room. For example, knocking down a wall in your formal dining room to open it up as an expanded kitchen.
There are essentially three tiers of home remodeling projects—they are:

Low-End Home Remodeling
On the low-end of home remodeling, you'll be able to complete some straightforward smaller projects. Generally, these projects will only incorporate one room, mostly contain updates to the house, and likely won't include adding new appliances or other similar items.
Your budget for a smaller project such as a bathroom or kitchen update should be roughly $10,000 – $45,000.
Mid-Range Home Remodeling
Mid-range projects will typically be a bit larger and encompass more rooms, but the cost won't increase to an extreme. These remodels will add new appliances, update structural parts of the home and change how a room is used. Many homeowners will consider this price range to be near the top of their budget.
Your budget for mid-range projects should be roughly $46,000 – $70,000.

High-End Home Remodeling
On the high-end of home remodeling, you'll be able to complete larger projects that will encompass multiple rooms and likely require an update or change to how the home is used. Sometimes this means making a big addition to your home, finishing a basement, adding a new roof, or other big projects.
You'll be able to complete projects that will add new appliances, update structural parts of the house, and many times also add some needed space to your home.
The budget for a high-end remodel project should be around $71,000 – $200,000 or more.

Factors that Increase Remodel Cost
Some factors will increase how much your remodeling project costs. Some of the primary things that impact how much you pay for a remodel project can be directly related to the age of your home.
Older Homes
Older homes can be much more difficult for builders and contractors to work with. This is because as you go throughout the project, you'll likely need to update different parts of the home to get it up to code. In addition, things like electrical and plumbing will have codes that change over time and require updates when work is done on them. A trustworthy contractor will not complete a remodeling job until everything is up to code, even if it wasn't part of the original plan.
An advantage to bringing your home up to code is that it can add value when you go to sell. If a home is old enough, it sometimes won't be covered through insurance due to unsafe materials being used throughout that home. Getting those problems fixed will help your home sell and add value.
Location of Home
Your home's location can also affect the price of your remodel and for reasons that you might not expect. This can range from how close you are to a major city and how accessible the roads in front of your home are. If there are several companies in the area where you live that are willing to do the work, you'll be able to look for the best deal and best service. But if your home is in a more remote location, you might have to pay a contractor you like more money to do the project.
An advantage to doing projects in more rural areas is that you'll likely get permits cheaper and be able to save money that way. On the other hand, homes in large cities with high populations will have more required permits and will likely pay quite a bit more for permits.
Financing Your Home Remodel
Paying for the remodel out of pocket won't be possible for everyone. And, in many cases, you can wrap the remodel cost into your home's mortgage. When this happens, you'll likely be able to secure lower interest rates and, in the end, be able to utilize the equity you've built up in your home.
Some home renovation and remodeling companies will offer different types of financing when working on smaller projects. Almost all builders will offer you recommendations on where to get a loan for your project.
To learn more about financing your home remodel, check out this article by Nerdwallet.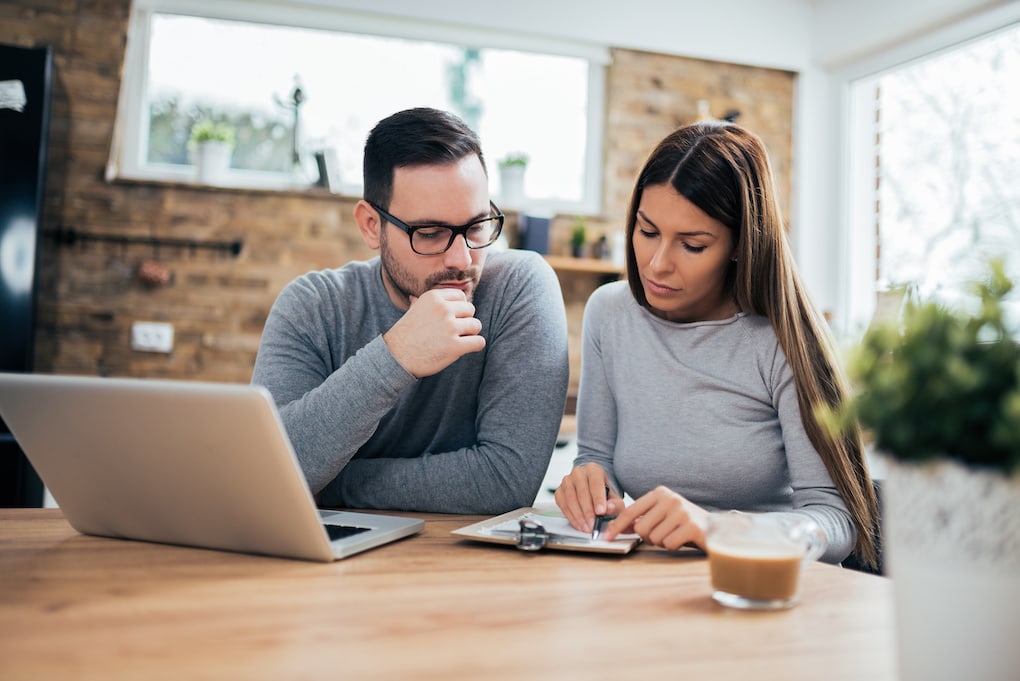 Getting the Most Out of Your Remodel
At Thomas Buckborough & Associates, remodeling is just what we do. Whether we're working on a new kitchen layout, putting together a master bathroom, or finding a way for our clients to utilize an unfinished basement better. You can see some of our finished projects on our website.
Looking to get your home remodeled? We can help! Reach out to TB&A for a simple and smooth remodel process from a company in the industry for over 20 years.