COVID-19 has shaken up almost every industry, but that doesn't mean you can't still undergo a remodeling or construction project. Because we're still operating throughout the pandemic, we've put safety measures in place to make sure that you and your family are completely safe.
If you've been looking forward to starting a remodel project, you don't need to worry about not being able to start it. We're still working hard to help make your dream home a reality despite the circumstances. Of course, safety is a very crucial part of our process throughout every project. In this time, your health and the health of our employees is equally as important.
Today we're outlining some of the steps we've been taking to ensure the safety of our customers and employees alike. By implementing these steps, we're able to safely provide beautiful homes for our clients.
Going Digital
Design meetings for homes are critical for the overall success of a project. While these meetings are traditionally done in person, we've found a way to hold effective meetings online. Today, we've transitioned from having these as in-person meetings to video conferences. Our use of virtual meetings has allowed us to connect even better with our customers.
If you're not tech-savvy, don't sweat it. We can work with you to get the video conference set up. Or, if you're not quite sure about starting with a video conference, then we're more than willing to speak with you over the phone. No matter how you'd like to discuss your project, we want you to feel completely comfortable and safe.
Digital Home Models
Digital home models aren't something that is new to us, but it is something that we've capitalized throughout this season. Our customers love seeing different versions of their home that we've drawn up, and by showing our drafts through links or screen sharing on video conferences, we're able to provide an even better experience with these models.
These home models can also be modified as we go, or we can make several to show different variations for each project. Our customers who sometimes struggle to visualize what their home would look like after the project is completed especially enjoy seeing the possibilities displayed through these models.
View Our Digital Gallery
We have several different digital galleries that you can view and take ideas from. One of the most exciting parts of planning is viewing other people's homes to receive inspiration. You can view these galleries on our website, our Pinterest pages, or Houzz.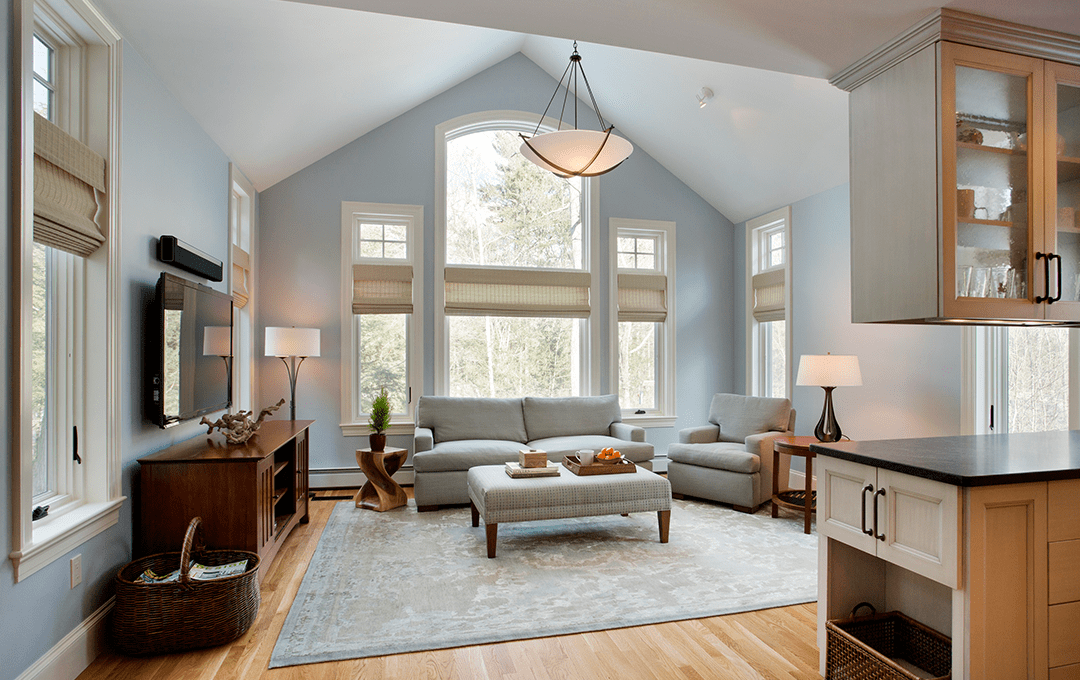 Use these galleries and pictures to get inspiration and ideas from real people!
Secure and Clean Job Sites
It's already one of your top priorities and a big part of The TBA Difference to keep job sites clean, tidy, and, where appropriate, liveable during the project. We're there for you and will make sure that we keep it clean.
In addition to our clean project pledge, we've begun to limit the number of workers present on each job site and make an effort to seal off the job sites from the different parts of your house. If throughout the project, we do come into contact with you or your family, we follow all CDC guidelines. Click here to see a complete description of our Jobsite protocols for protecting homeowners and workers during COVID-19.
Social Distancing
CDC guidelines have stated that social distancing can dramatically decrease the odds of transferring the virus from one person to another. This, along with our secure and clean job sites, work together to keep your family safe. No matter who you're working with from our staff, we will always stay at a safe distance and do our part to keep your family healthy. Social distancing works, and that's why we're practicing it.
It's Not a Bad Time to Remodel
While it is important to be safe, it's also not a bad time to remodel. At TBA Designs, we'll take care of you and make sure that these processes are in place so that you and your family are completely safe. You might also be surprised to know that because construction has been deemed an essential business by the federal and local governments, many consumers have been looking to get their projects going!
Contact us today to start your remodeling project with a free virtual consultation.
Need Remodeling Help? Drop Us A Line Below!