Your home is very personal to you, so you don't want just anyone working on it. When it comes to choosing a remodeling company, it can be challenging to even know where to begin. You not only have to be concerned about a company's performance and craftsmanship but also the personality and disposition of its team members. If you're struggling in the search for a remodeling company, check out these tips for finding the best one for your project.
7 Tips To Help Find The Best Home Remodeling Company
Are you ready to tackle a home improvement project? Whether it's building an addition, replacing windows and siding, or updating your kitchen, finding the right remodeling company is essential. After all, not only will you be investing a significant amount of money into this project but also entrusting valuable assets to an outside company. But how do you find the best contractor for your needs? Here are some tips to help make sure that choosing the right partner doesn't require a gamble with your wallet or peace of mind—so you can get back to enjoying your newly refreshed living space!
1. Educate Yourself
First and foremost, educate yourself about the basics of your project. In a practical sense, this will help you articulate your vision to a builder, but even before planning begins, knowledge will be your ally. Homeowners who are not prudent and well informed are often taken advantage of by untrustworthy individuals or companies. To protect yourself, do a little research so you have at least a basic understanding of what will be required for your project, an average price range for projects in your area, and even common mistakes homeowners make during a remodeling project.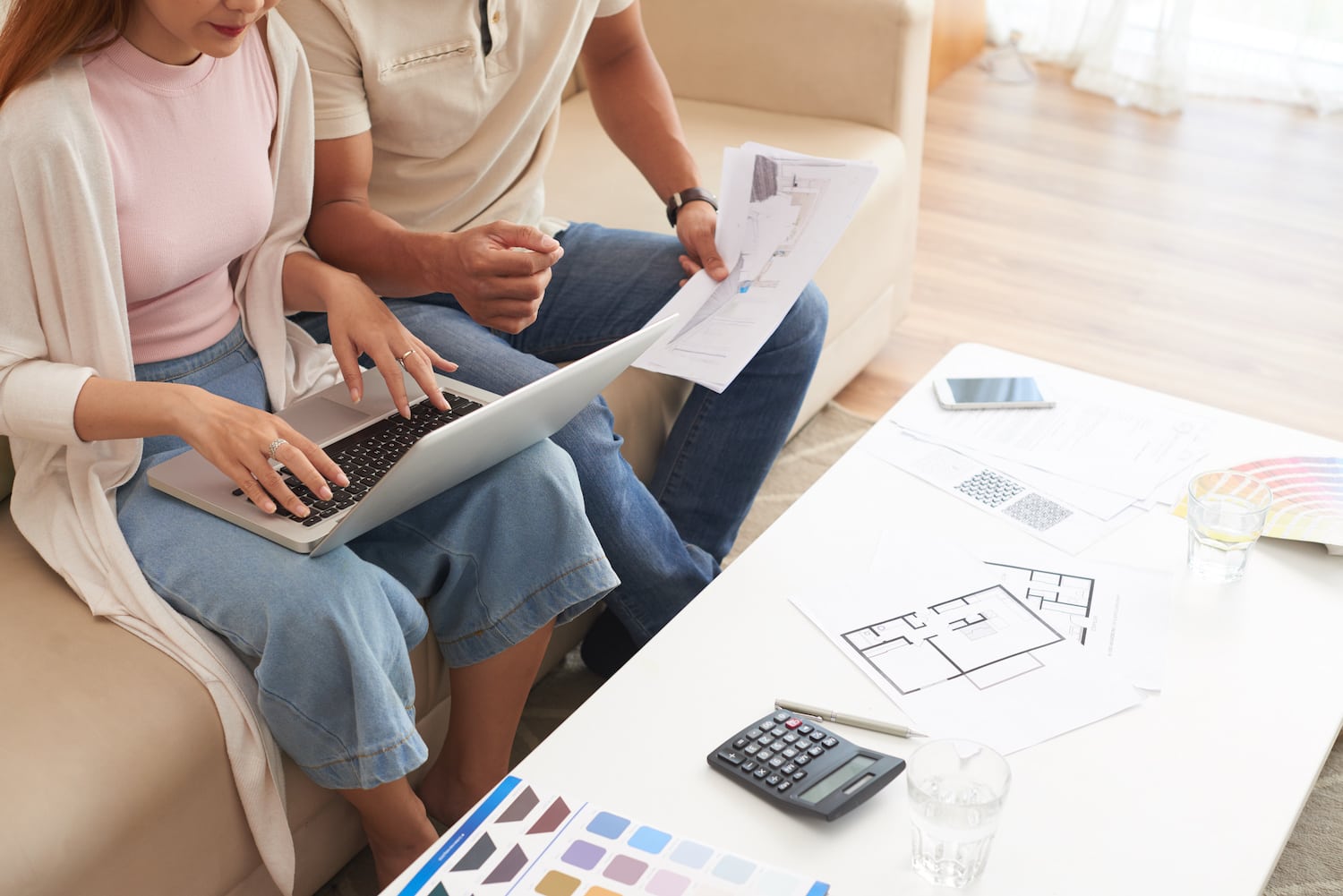 2. Collect Referrals
Ask your friends, family, and coworkers for recommendations on remodeling companies in your area. Referrals are one of the best ways to find trustworthy companies because you're getting firsthand information about what the contractor is like. If someone refers a company to you, try to get a general feel for their experience. If it's appropriate, you could even ask to see the areas the company remodeled. Keep in mind that taste and style can change from project to project, but the quality of work is evident across projects. Once you've obtained a few recommendations, it's time to do a little research.
3. Research Options
In this day and age, there's no reason you shouldn't have a thorough understanding of a company before you even meet a representative in person. Go online and research the recommended companies and even other remodeling companies in your area. Pay attention to third-party reviews and the company's overall web presence. If they have a website (which they most definitely should) look through it. Here, you can glean even more helpful information like how long they've been in business, vendors they work with, and previous projects they've completed. Make a short list of your favorite companies based on the referrals you've collected and the research you've done.
In Short:
Stay ahead of the competition by doing your own research
Get a complete understanding of the company and what they offer
Avoid being scammed or taken advantage of by fake companies
Gather important information like years in business, previous projects, etc.
4. Interview Candidates
After you've narrowed down your options, it's time to start interviewing candidates. With a remodeling project, of course, skill, craftsmanship, and technical knowledge are all incredibly important. But, given that this team will also be working inside your home—and personal space—personality, disposition, and demeanor should also weigh heavily in your decision. Ideally, the company you choose will have a well-rounded team that is polite, hardworking, responsible, and efficient. During the interview, you'll want to ask about the credentials, experience, and skill set of the individuals who will be working on your home. Find out if they've worked on homes that are similar homes to yours, and ask to see their portfolio. If you're interested in working with the company, you can request that they send you a bid for your project.

Key Takeaways:
You're hiring a team, not just individuals
Personality and demeanor are important
Get to know the team before you hire them
Credentials, experience, and skill set are all important
5. Consider Portfolio
Once you've completed the interview, you'll want to look through your top candidates' portfolios. This will help you narrow down your candidates to your final one or two options. Builders will have somewhat of a consistent style throughout their projects, but the personality and design choices of the homeowners should also be reflected. Take notice of any projects you are drawn to, especially if they are in the same areas of the home you'll be remodeling. Researching remodeling companies should be taken seriously – after all, it's your home! Investigate portfolios to get the right sense of what kind of remodel will both meet your goals and come out within budget. With the perfect remodeler, the possibilities are limitless.
6. Budget Reasonably
Though you shouldn't choose a remodeling company based solely on price, the bids you've obtained from potential candidates can help you determine what company is best for your project. It may be that the bids you receive actually help you revise your expectations to a more reasonable budget. Remember that cheaper isn't always better. Lower quotes often indicate the builder will cut corners by sourcing low-grade materials or skimping on what is actually included in your quote. If you have questions about a bid, reach out to the remodeling company. The more you know about what the bid entails, including a projected timeline, the more informed you'll be when it's time to make a decision.
7. Assess Accordingly
If you haven't yet decided on a remodeling company, it's time to go to the drawing board. Create a list of pros and cons for each of your candidates, and include other members of your household in the discussion. When it's time to select your remodeling company, always trust your gut. If you don't have peace of mind at the beginning of the project, you certainly won't have it in the weeks ahead. Don't hire someone unless you'd trust them with your house keys because, well, that's just what you'll need to do.
Choosing The Best Home Remodeling Company For You
Home remodeling is a big decision and choosing the right company is crucial to ensuring you are happy with the final product. If you're looking for whole-home remodeling experts in the greater Boston area, contact the professionals at Thomas Buckborough and Associates. Our team provides superior design services and integrated building knowledge throughout the entire design-build process. Get started on your home remodeling adventure and book an appointment today!