Looking to revamp your living room?
The living room is one of those spaces in a home that can either make or break the feeling and value your home adds to your life. There's so much to be enjoyed about a living room and everyone who loves entertaining knows that the living room makes a big difference.
If you're looking to get the most out of your space, these 5 living room remodel ideas will help you turn your home into the very best it can be. While some of these ideas are DIY friendly, others  might require the help of a contractor to bring new life to your living room. Regardless of how much time or money you want to invest in this project, there are plenty of options! Let's dive in.
Create More Space
To help host the parties and the ever-growing extended family holiday get-togethers, consider creating more living room space. If your living room is segmented off from the rest of your home, a remodel where you expand that portion of your home isn't entirely out of the picture. Yes, remodels that add more space can be expensive, but when they're done right, they can add tremendous value to your home.
Add New Windows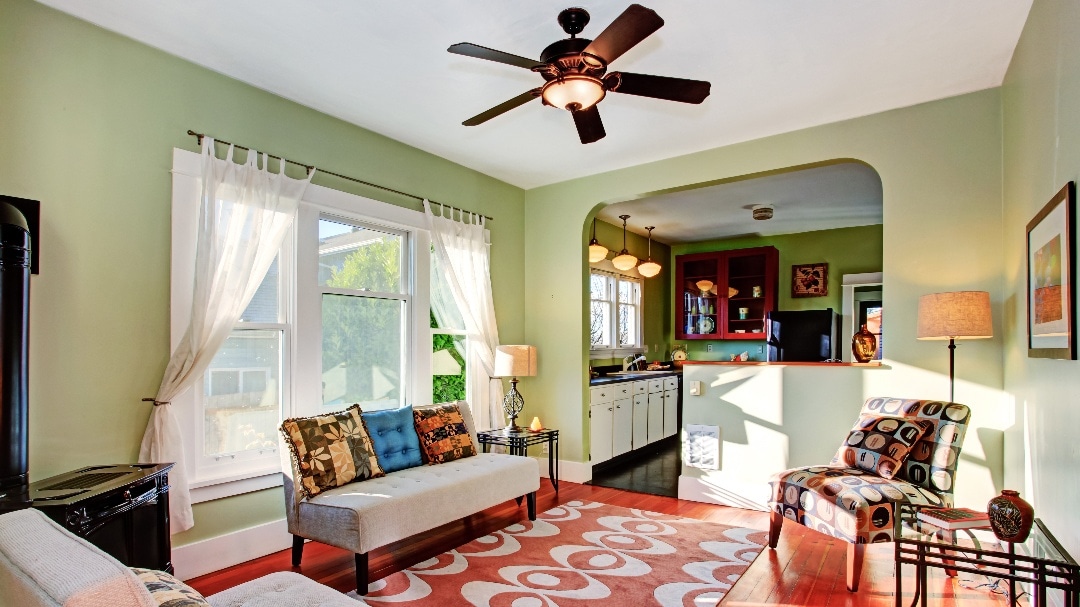 Opening up your living room and letting more natural light in is another way to rework your east coast home. When it comes to living rooms, there really isn't such a thing as having too much natural light. That being said, it's never a bad idea to put in some new and sometimes larger windows to help liven up a room. Windows not only help to make a room feel more inviting because of the natural light, but it can also make the room feel much larger.
Change the Paint and Decor
Paint color says a lot about a home, and so does decor. When life gets busy, painting and decor changes around your home can get lost in the shuffle. If that sounds like your home and you want to do something quick and simple that can impact your living room, add a fresh coat of paint! Consider changing up the color and then finding some new decor or furniture pieces that are appealing to you. This can completely change the feeling of a room and help it to better match your current style.
Remove Walls to Open the Space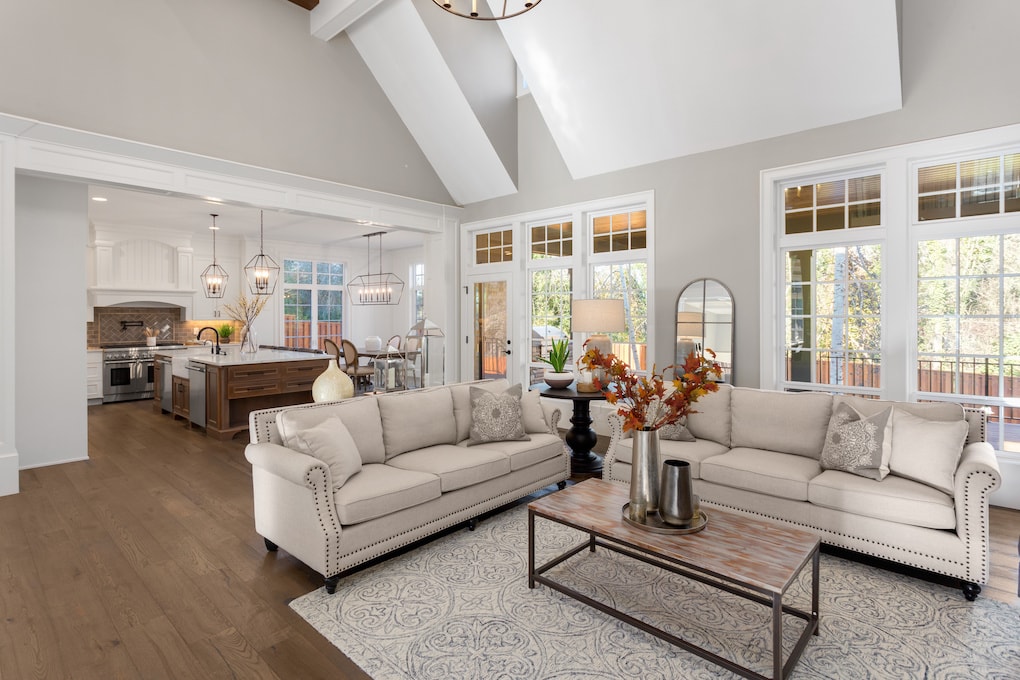 A step further in the direction of a total remodel is removing walls to open a space up a bit more. Many living rooms are detached from the kitchen and the dining room by walls that serve no purpose outside of separating those rooms. While it was desirable at one time, many homeowners would now much prefer if the walls were not there and their homes were much more open. For that reason, a common remodel project to improve a living room is removing the walls that close it off.
This project can be expensive, but in many cases will significantly increase the value of your home and allow you to enjoy the space you have. Even large homes with lots of square footage are going to need some improvements to the floor plan from time to time.
Refresh the Doorway or Entrance
Consider refreshing the doorway with some new paint or a new door front. New trim might also be an excellent way to revive a part of your home that can often become somewhat dull. There are lots you can do with a new door, and you'd be surprised how much it can add to your home. Other items that might also help add some life to a doorway are floor mats, rugs, light fixtures, and other decor items.
Add a Fireplace
A fireplace can make a huge difference in your home—especially in your living room. Thankfully with all of the modern technology available today you won't need to worry about trying to add a real fireplace to your home. There are a number of gas and electric fireplaces that look just like the real thing. To customize and make the fireplace your own, you can build a mantle around it ensuring your get the most out of the fireplace.

Install New Flooring and Use Area Rugs
Flooring shapes a room in a number of ways. Whether you choose to install hardwood, vinyl, or a good old-fashioned carpet, it can change the characteristics of the room. We like to think outside the box as often as we can. That being said, hardwood flooring with an area rug in the center of the room can make for a beautiful living room flooring installation.
Change up Your Furniture
Just like flooring, furniture offers a lot of influence in your home. Modern furniture, contemporary, farmhouse, or rustic—there are so many different ways that you can take the furniture to give your home different styles.
When choosing new furniture try to think of different ways that you can both complement the space and match your style. You want the furniture to give new life to your home but also be something you love.
Add Some Greenery and Plants 
Greenery and plants do a lot for any home. Many scientific studies show that plants can help improve moods, air quality, quality of life, and much more! Some plants can even help produce oxygen making your home healthier in that regard as well. Even fake plants can bring an added essence into the space, without needing a green thumb.
We encourage almost every client of ours to incorporate plants in one way or another. You can use them as a decor item on your desk as a staple in your bedroom. Some homeowners even use small trees as part of their home and they can make a big improvement on the space.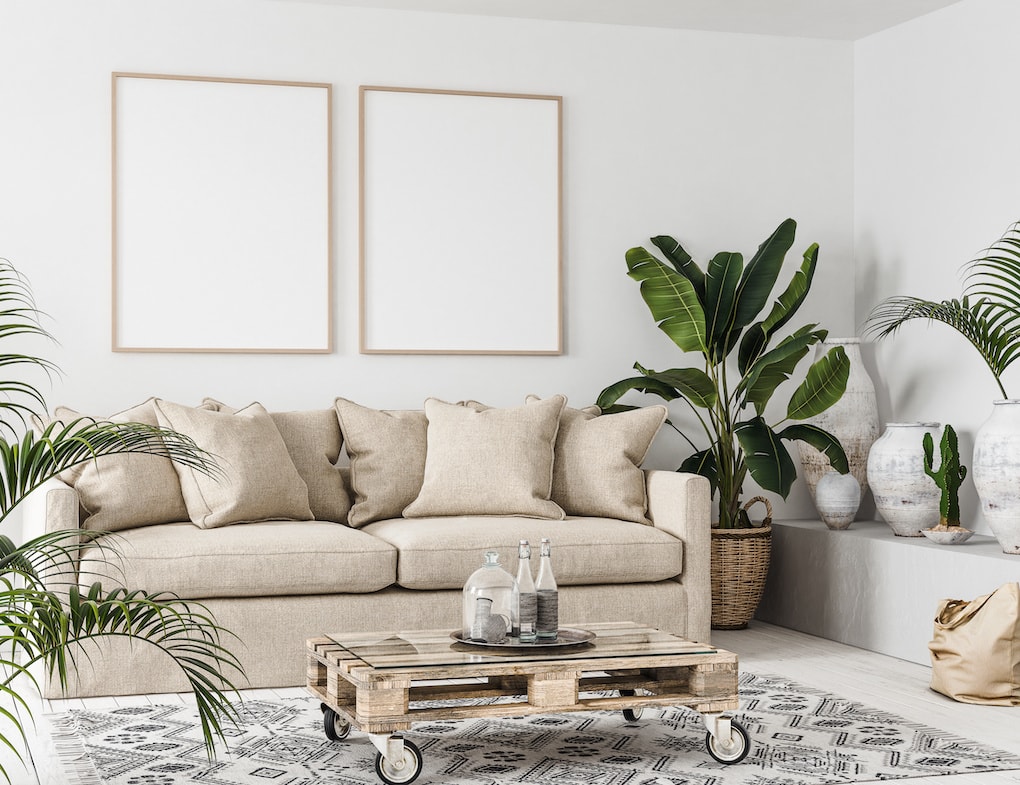 Getting the Most Out of Your Living Room Remodel
If you're looking to breathe new life into your east coast home, reach out to Thomas Buckbourough & Associates. We'd be happy to work with you to design a room or tackle a home remodel project. We're a local design-build company that's been helping east coast homeowners fall in love with their properties all over again for over 25 years. TB&A Designs has garnered many five-star reviews for outstanding service and design from magazines and other notable sources in the greater Boston area.
You can view our online gallery of completed work here!