When you were a little kid, you probably dreamed of what it would be like to be an adult and get to have your bedroom exactly the way you wanted it to be. While your dreams of unicorn wallpaper and race car bedding may be a thing of the distant past, you'd be surprised how many adults are still wishing they had the bedroom of their dreams.
If you are ready to make your bedroom a haven for rest and relaxation, you may be considering turning your bedroom into a master bedroom. But did you know that you technically may already have one?
The average homeowner may not know the difference between a master suite and a master bedroom, but we do! Today, we'll be breaking down the following:
What the difference between these two rooms are 🤔
Remodeling costs 💸
Which has a better ROI 🏡
When it comes to a master suite vs. master bedroom, which one will be your favorite?
What Is A Master Bedroom?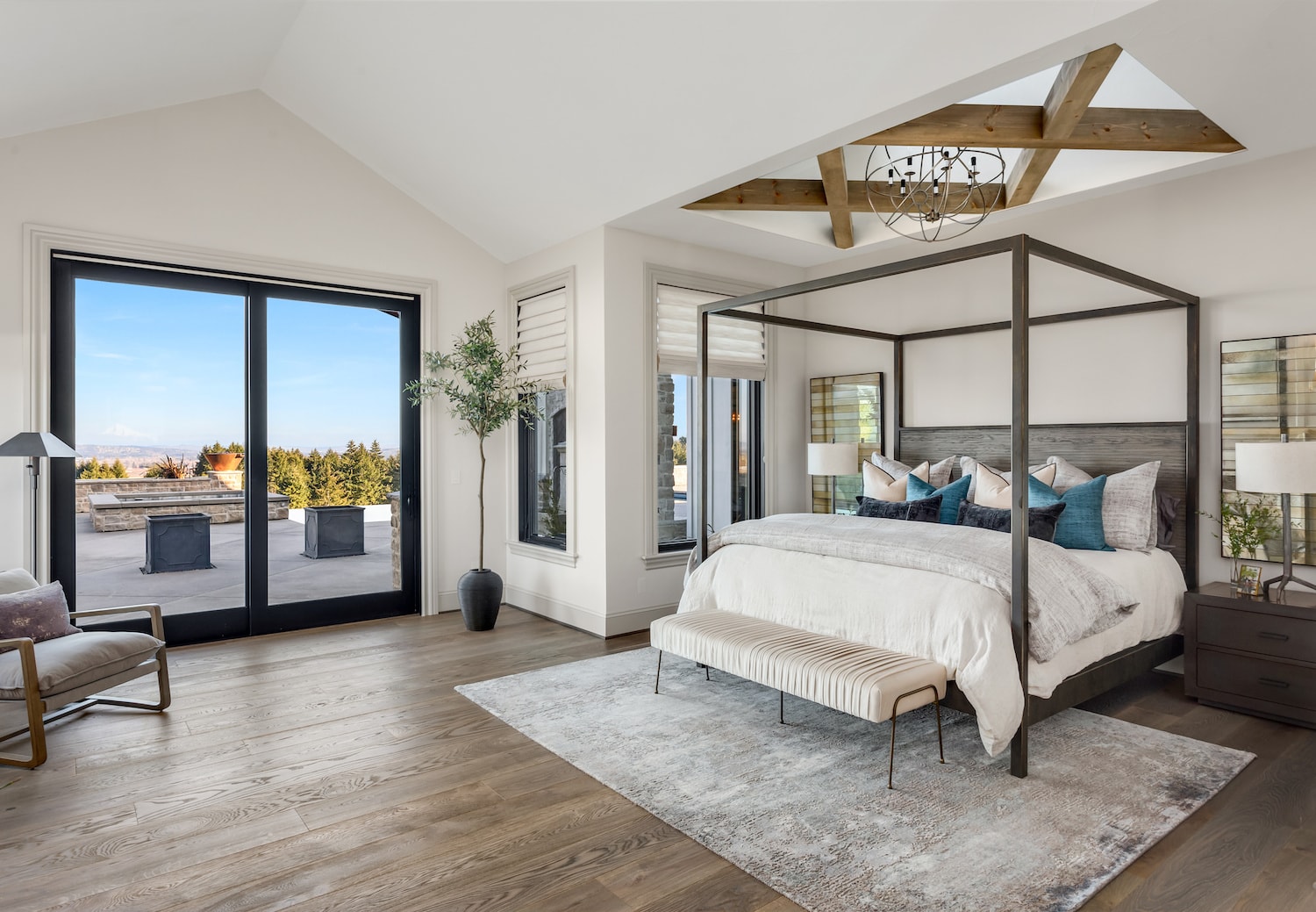 So, how do you know if you have a master bedroom? Well…the answer is a little complicated.
There is no standard set of rules for a master bedroom to follow. It doesn't need to be a certain size or have any specific features. These days, most real estate agents will refer to a bedroom that has a private bathroom attached as a master bedroom. Interior designers, on the other hand, know that there is a key difference.
The truth is that a room does not have to have an adjoining bathroom to be considered a master bedroom. The term master bedroom really refers to a room that is slightly larger than the other bedrooms in the house. This bedroom is usually the primary bedroom in the home.
What Is A Master Suite?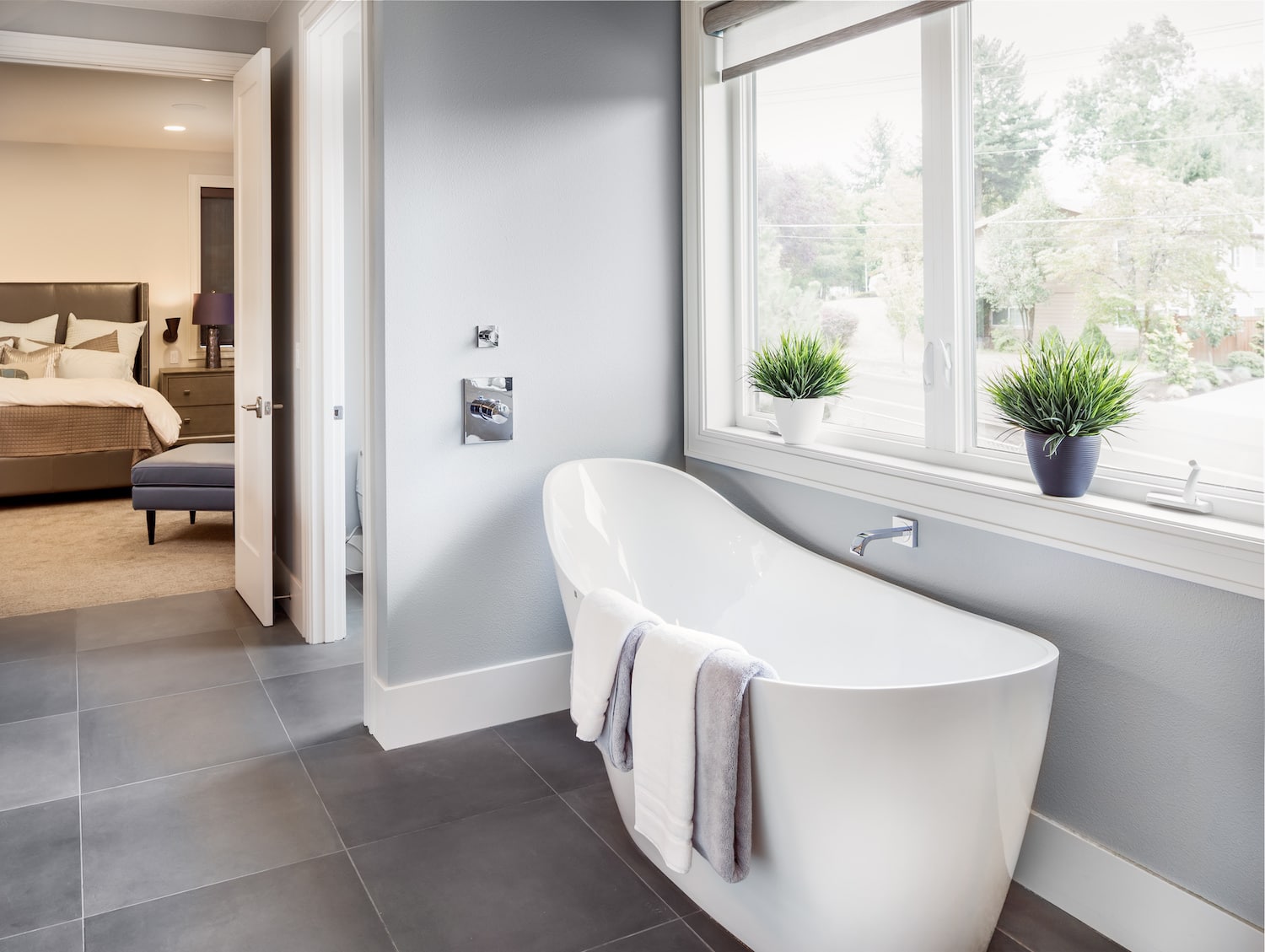 When people refer to a bathroom as a master bedroom, they might actually be referring to master suites!
Master suites, by definition, have a private en suite bath. A primary suite tends to be significantly more luxurious than other areas of the home and may contain other special details such as a walk-in closet, built-in shelves, a fireplace, or even a balcony.
In general, this is a more high-end, valuable renovation, as it adds a bathroom and other desirable details to your home.
Should You Add One To Your Home?
If you are considering adding a master bedroom or master suite to your home, you are in luck! There are tons of benefits to creating a gorgeous primary bedroom in your home.
Resale Value 💲 – If you are thinking about the future, you might be wondering if you will make back the money that you invest into this remodeling process. The answer, for most homeowners, is yes! A primary suite conversion has a standard ROI of around 52%!
Treat Yourself  🍬- You work hard every single day in order to create and maintain a home that you love. You deserve a peaceful environment to rest in each day. In fact, studies have shown that your environment has a direct correlation to your ability to get deep sleep!
Separate Space 🛏️ – What makes a desirable bedroom for homeowners? A private bedroom. Having a room that feels removed from family members and other areas of the house can give you the space to mentally recharge
Extra Bathroom 🚽 – No one likes having to share a bathroom with too many household members. When you create an attached bathroom, you can stop worrying about running out of hot water or not having enough time to brush your teeth. Additionally, it means you don't have to keep your bathroom ready to be seen by guests at all times.
How Much Does It Cost?
So, you're interested in creating a fantastic bedroom and master bathroom. But do you have the budget to do it?
Unfortunately, this can be an expensive project. If you are looking to add a bathroom and other primary suite perks, such as a walk-in closet, you will need to hire a reputable contractor to assist you with the construction.
While the average cost hovers around $170,000, it is not uncommon for homeowners to spend upwards of $200,000. Be sure to talk to your contractor beforehand, and see if they offer quotes, so that you can plan accordingly.
Consult With The Pros at Thomas Buckborough
One of the best things you can do to assuage any worries you may have about adding a master suite or bedroom is to consult with a professional remodeler. At Thomas Buckborough and Associates, we have been designing and remodeling homes since 1988. Our wealth of experience has made us the trusted contractor for many homeowners. 
Contact us today and set up a free virtual consultation to get the master suite of your dreams!