Changing a room in your home by knocking down and opening walls can make all the difference, and it can turn your home into your dream home. If you aren't fully in love with your home's layout, you can transform it inside by removing a wall and opening up the space.
Today's new homes are built with open spaces that make them feel large and full of life. Remodeling a home to give it that appearance and feel is a great way to increase the value of your home as well. So we're giving you a step-by-step on how to remove walls and open up the space in your home.
Open living space will provide you with:
More natural light
A larger feeling room
Added space without making an addition
Better for hosting large gatherings
Getting Started
The steps in this process aren't always DIY-friendly. If you find that you need to take a step back and call a professional, there's no shame in that. Getting the job done right is more important than saving money and trying to do it yourself.
Before you start running a saws-all or hammer through the wall that you want to take down, it's essential that you know whether that wall is load-bearing or not. A load-bearing wall will be holding up your ceiling and roof. Opening a hole in that wall or tearing it down could cause major problems.
The easiest way to know if a wall is load-bearing is to check the structural plans for your home. Those plans should show all the load-bearing walls in your home. Then, skim down to "removing a non-load bearing wall" for another sure-fire way to tell if the wall is load-bearing or not.
Alternatives to Removing the Wall
If you find that the wall you were hoping to remove is actually load-bearing, there are several alternatives to removing it completely.
Open the Space on Either Side of the Wall
Many homeowners forget to consider the possibility of simply improving decor, paint colors, and furniture choices. Improvements like these won't necessarily change the function of different rooms in your home, but it can be an affordable way to change the look and feel of your home.
Remove the Door
If the wall has a door that separates one room from another, one thing you can do to help bridge the gap between those two spaces is to remove the door. Whether you want to take the door out altogether and refinish the opening or make the change in the rooms less noticeable by using a glass door, there are all kinds of options.
Sometimes you may even be able to make the doorway larger than it was previously without changing the structural integrity of the existing wall.

Take Down Part of the Wall
Many homeowners will choose to take down part of the wall instead of the whole thing. It turns out that this can be a great way to open up the space. Many homeowners will do something like this when trying to bridge the gap or pass through the wall that separates the kitchen and a dining room or living space. Even cutting out a small "window" and installing a bar top can be a fun way to open up your kitchen to dining room space.
Removing a Non-Load bearing Wall
If you decide you're up to the task of pulling down that wall, then, by all means, go for it! The only thing holding you back is whether or not the wall is load-bearing. DIYing the removal of a load-bearing wall and reinforcing your home isn't something that's recommended. If you need to do something like that, be sure to contact a professional for assistance. When you hire a remodeling team to help with the work, you'll be confident that the job is done right and your home is structurally sound.
To know whether a wall is load-bearing or not, you can look at the floor trusses that the wall sits on. If the wall is perpendicular to the trusses, it will be load-bearing. But, if the wall is parallel to the truss, it's likely a non-load bearing wall. These walls are normally common in a home to separate different rooms and provide privacy.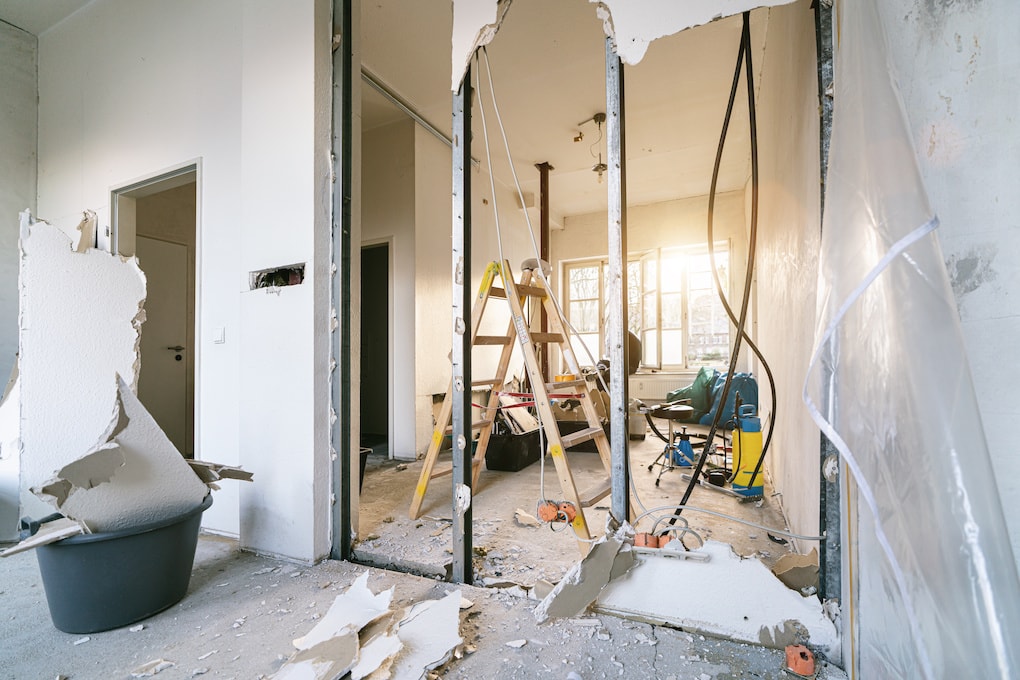 Taking the Wall Out
The first step to taking a wall out of your home is tearing it down. As a homeowner that's excited for a remodel project, you'll likely love "demo day." And there's truly no reason not to love it. The demo is fun, and you get to let your inner kid out!
To tear the wall out, start by removing all of the sheetrock or paneling from the wall. Then you can cut each stud away from the plates that hold the wall in place. When the studs are removed, you'll be able to pry the plate off of the ceiling and the floor. This will expose a part of your ceiling and your floor.
Patching the Sheetrock
Sheetrock is never a fun job. At least not for most people, but thankfully, it's just a quick fix when you're removing a wall.
Once the wall is down, you'll need to patch up any holes in your sheetrock. You can do this by removing all debris from the opening and smoothing out the edges with a putty knife. If you don't feel up to the sheetrock job, you can likely hire it out for a more timely and professional finish.
Don't forget that if there are electrical outlets or switches on either side of the wall opening, they will likely need to be relocated.

Patching the Flooring
Patching the flooring isn't too different from patching up the sheetrock. When you take out the wall, there will be a gap in your flooring where the wall was, and there might be some damage to the flooring.
Using small pieces to patch the gap shouldn't be too difficult if you have wood floors or synthetic wood floors. If you have carpet or tile flooring, you might need to replace some of the tiles or carpet to make the transitions more seamless.
Paint Over the Wall and Ceiling Patches
After everything is patched, you can paint over the wall and ceiling patches. Make sure that your walls are properly primed first before using a topcoat. Painting isn't too difficult. Just be sure to have the right color so that it's not easy to see where the wall would have been. If you can't find the right color, then it might be a great time to repaint the rest of the wall too!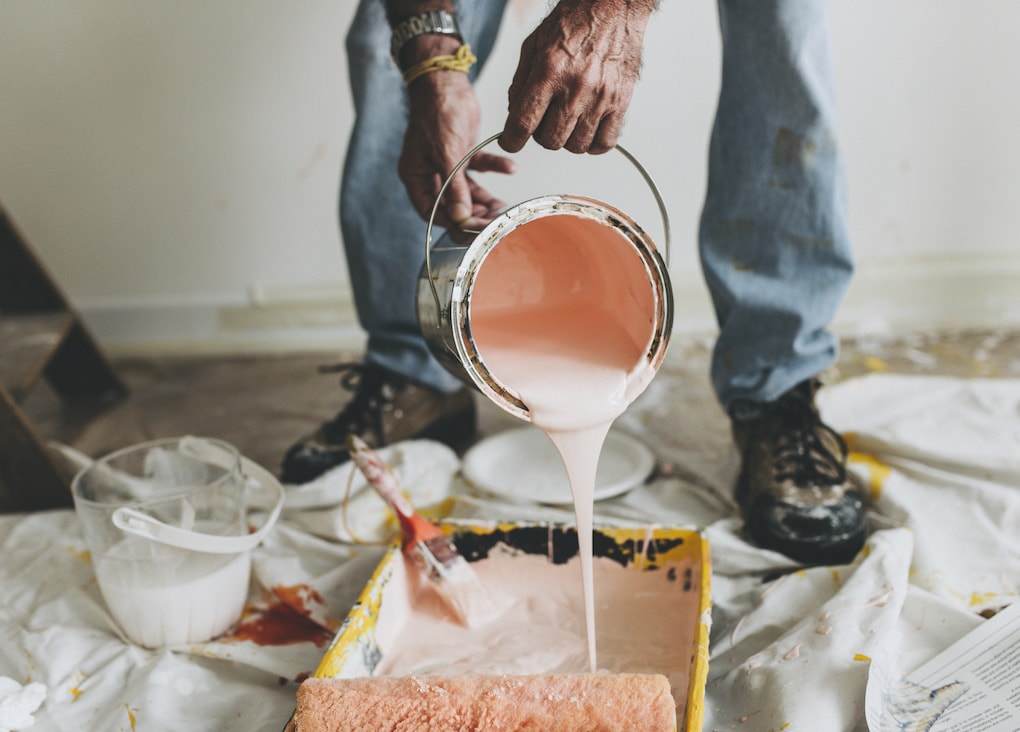 At TB&A, we love being able to breathe new life into our client's homes. There's so much opportunity in homes to make spaces more open. If you're looking to take better advantage of your home, we'd love to help you make the most of your home! Reach out to us today, and we'll help you develop the home of your dreams.