Should You Renovate or Move?
Most people considering major additions or remodeling weigh the difference between staying in their home and the alternative of selling and buying up a new home. This debate isn't simple. I've had many conversations with clients over the years and want to share a few tools/points to help in deciding whether to renovate or move.
Total Cost of Renovating vs. Value
"Remodeling" magazine's "Cost vs. Value Report" states that major projects such as additions and major kitchen remodels can provide a return of more than 55% to 85% of your investment. It is important to remember that this return is valid if you were to sell your home within a year of doing the project. At first glance this isn't a good vote for remodeling. However, if you're going to stay in your home for 5 to 20 years, that 55% to 85% value of the work will get closer and closer to 100% as the dollar becomes worth less and the comparisons and neighbors improve their homes. This makes the decision to renovate or move much harder.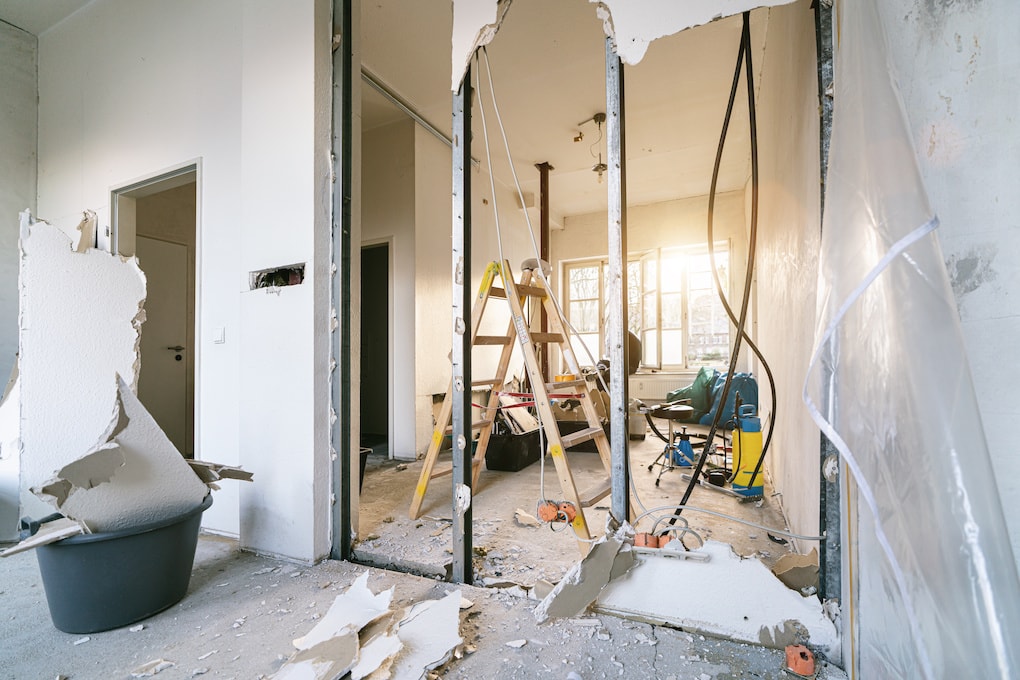 Selling and Buying a New Home
Many individuals just don't consider the stresses and surprising expenses of moving into a new home. What makes selling attractive is that the financial equation and comparisons are easy and built in to the real estate industry. There are, however, some serious negatives that should be pointed out.
First of all, moving itself is stressful and time consuming. It's important to remember that a new home is not a custom remodeled home. More often than not homeowners do some amount of redecorating to personalize the space. Items such as refinishing floors or replacing carpets, painting, removing wall paper, etc. often need to be done before moving in.
Second, homes purchased "as is" are not perfect, as there are many elements that are typically not ideal and/or compromised on. You really have to ask yourself if you're going to want to fix these items right away or shortly after moving in. Then, after you repair your new house, you still have someone else's generic home or one that was customized for someone else.
One last thing to consider is whether or not you will like your new neighbors and neighborhood. This may seem unimportant right now but I know from experience that neighbors/people on your street can be a big wildcard in house buying and not liking your neighbors can be a real bummer.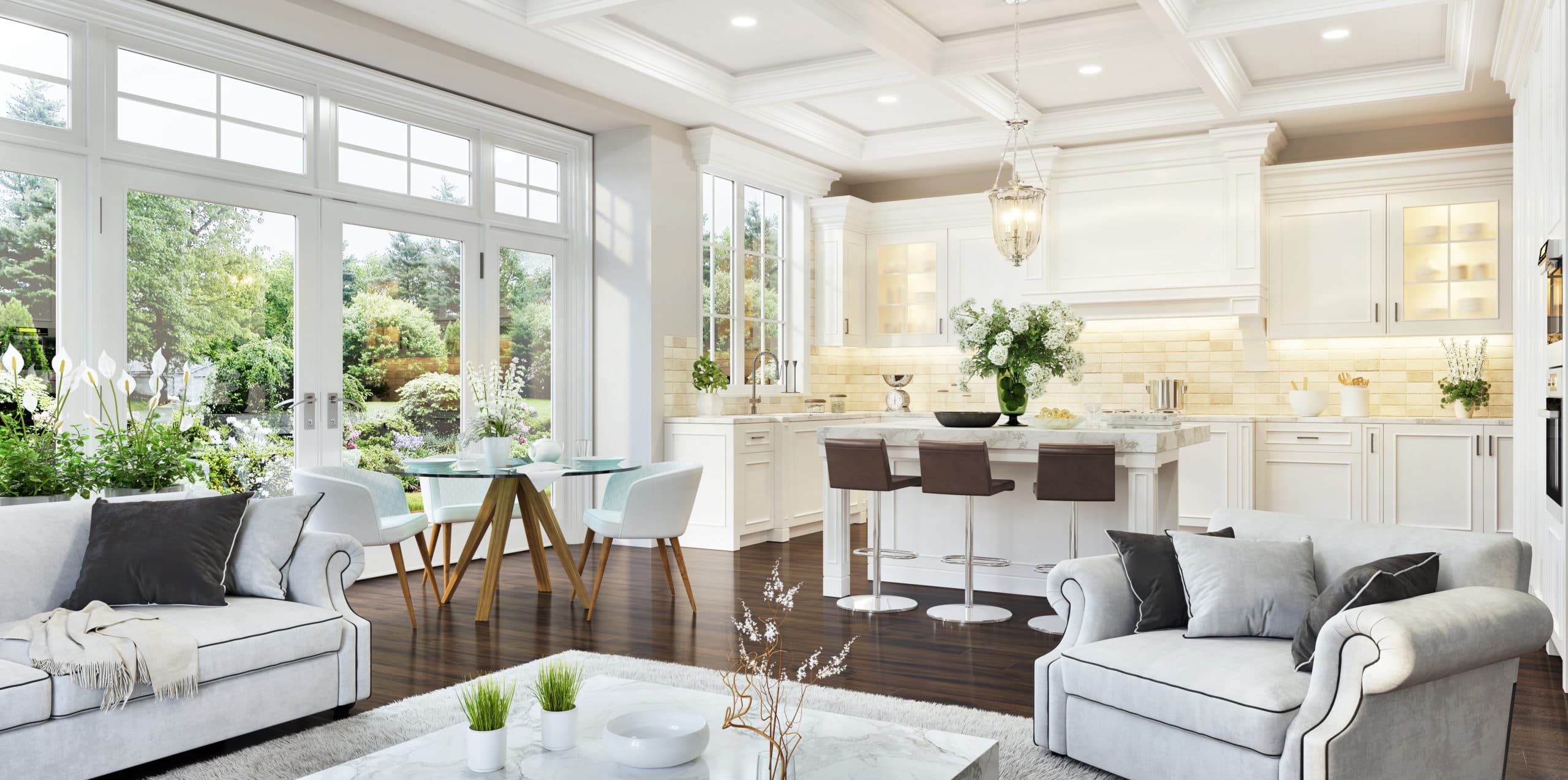 Remodeling Your Home
Sometimes you just can't find the perfect house. With inventory as tight as it is, options are slim, and buyers often must settle for a home that isn't their best match.
There are, of course, other factors to remodeling as well. True, it can be stressful and time consuming. True, the design and building community is much less cohesive than the real estate industry and that makes it harder for homeowners to decide what to do. There are many laws and conventions that guide a real estate transaction. In remodeling, however, there are as many different processes as there are people. Choosing professionals to work with that will lead a homeowner in the right direction and guide them with the best systems can be the most critical step.
Here are the typical "horror stories" that many homeowners associate with remodeling:
Cost more after project has begun
Not having the project turn out the way you want
Taking more time than promised
Lack of communication
Having to be in charge of the project
Messy and cluttered house during the process

It's sad to report that these stories are all symptoms of choosing to work with low level, undeveloped, not professional designers and remodelers. The companies do not have the systems in place to carefully plan out a project, monitor it during the remodel, and provide care during the stressful times.
Today, many homeowners think they can be their own general contractor, only to find out it really is not that easy. A house is a complex system and the process to customizing one takes years to learn how to do well.
So, focusing your efforts on choosing a creative, thoughtful, professional remodeling designer and contractor is what makes the process more fun, rewarding, and gives your project the best possibility of turning out great! The right questions get asked, issues get worked out ahead of time, and communication is what you would expect.
Is selling an option? Sure. But a custom remodeled home that you helped create and shape with a careful remodeler is a far more rewarding place to live in than someone else's generic home. In my mind this should be the #1 reason for remodeling!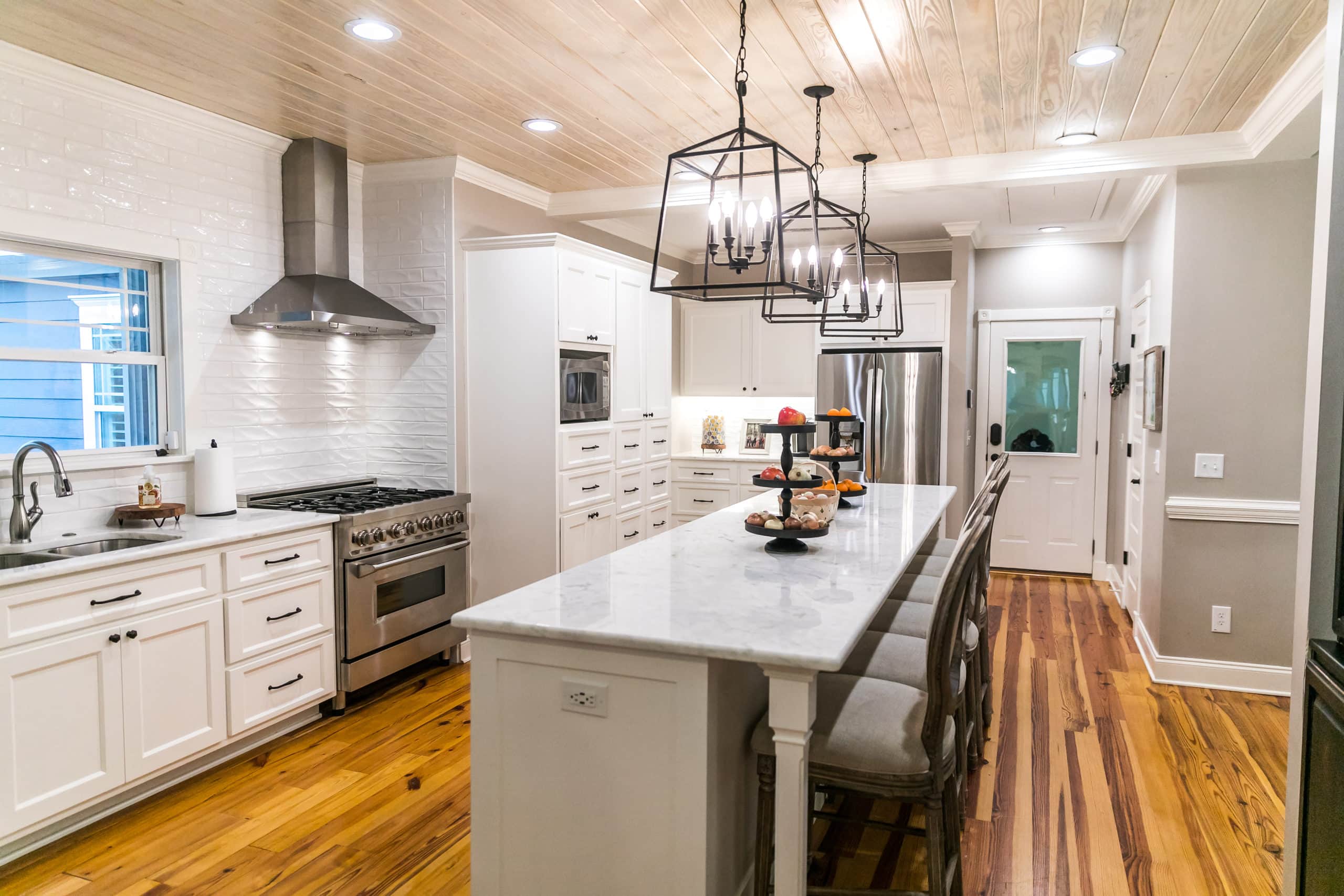 HOW WE CAN HELP
We love helping people create meaningful spaces that are a reflection of each individual lifestyle. If your ultimate goal is to have a perfect home that meets every desire — and you have time and cash to see the project through — then you should consider remodeling. If the ideal residence is not as important and time is of the essence, then purchasing an existing house is likely a better choice.
We are going to say it again… a remodeled home done well enhances more than just the parts that are touched. That's great remodeling. Call or contact us to start exploring what is possible with your home!