Restoring old homes can be taxing. But so can the idea of moving.
If you're in a position where you need to decide whether to restore your old home or move on, we're here to help. Old houses are beautiful and carry with them so much character and so many memories. But when not given proper maintenance for years, restoring old homes can turn from a beautiful transformation into a huge money pit.
Before deciding to sell (or in some cases buy), everyone should consider whether or not it would be worth it to restore an old house.
We've been in the home renovation business for many years, and that's why we're here today to help you decide whether you're going to stay in your home and renovate, or move on to something newer. Here are some key questions to ask yourself.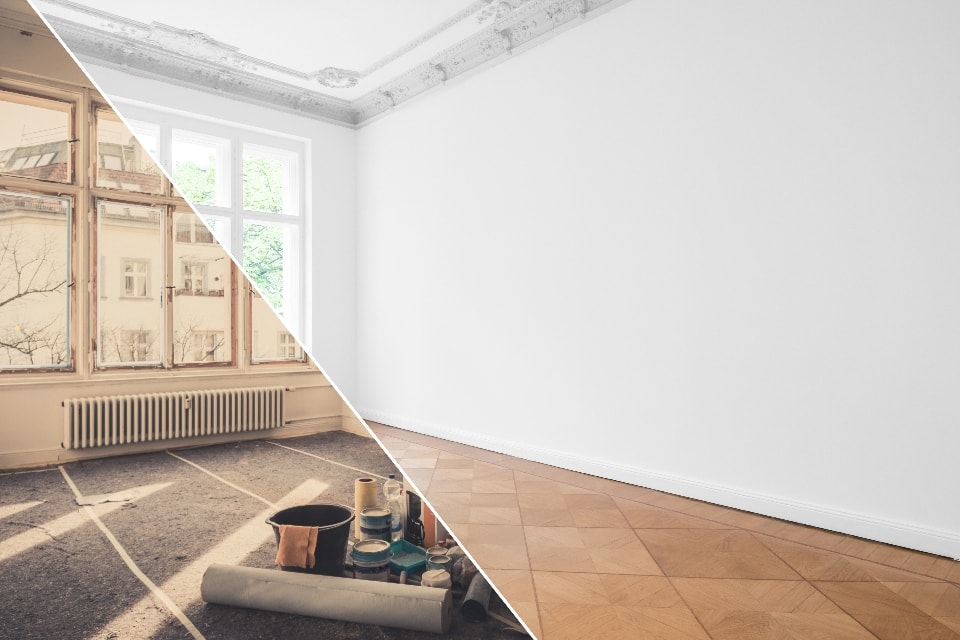 What Does The Roof Look Like?
One of the first questions anyone looking to undergo a restoration project of an older home should consider is the roof's condition. Water damage can cause extensive harm to a home and lead to severe problems. When you're inspecting your roof, there are specific signs that you can look for to tell you whether or not there is water damage. Here's a helpful list.
Inspecting from the inside:
Water damage on the ceiling. This can show itself as dark circles or a sagging ceiling.
Water damage around the tops of exterior or interior walls.
Water present in the attic. Older homes often have attics, be sure to make sure there isn't water inside.
Inspecting from the outside:
Missing granules on the shingles. Granules are the small rock pieces that are present on asphalt shingles. They begin to wear off over time as the shingles age.
Missing shingles can be seen from the ground most times, and looking for them can help you ensure that your roof isn't leaking.
Gutters, if present, often can become plugged and lead to water damage along the edges of the roof and foundation of the home.
A sagging roof is a tell-tale sign of water damage that has caused the roof to warp and should not be taken lightly. If you see any big sags, be sure to contact your local roofing company so that they can take a look at what it might take to get that roof fixed.
If you need a new roof, keep in mind that an asphalt shingle roof replacement can run you anywhere from $5,000 to $11,000.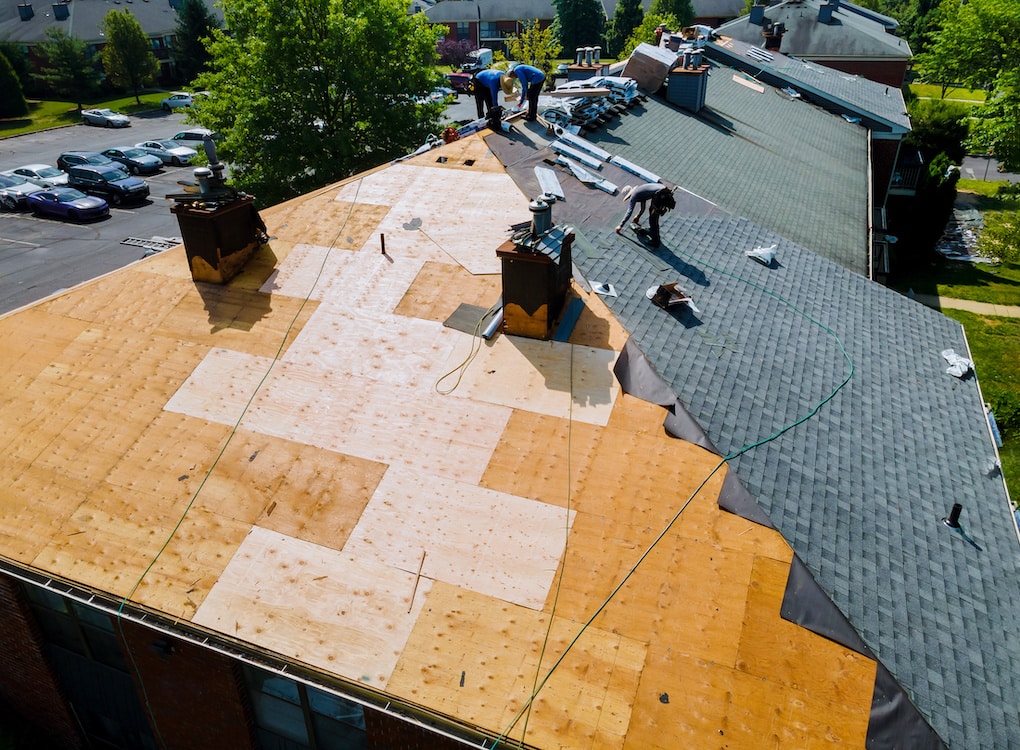 Does the House Provide Ample Space?
If you're a young couple that's looking to start a family, you should be asking if the house will provide ample space in the long run. Restoring an old house is no small task, and in most cases, you're not going to want to quickly move out after spending so much time restoring, renovating, and remodeling.
If you're an older couple, possibly retired or living as empty nesters, you might also consider the size of the home that you want to restore. While renovating a home will increase the resale value, it is also costly. Old houses may need many improvements, so be sure to decide on a budget that makes sense and works for you.
One renovation that many people overlook is building a home addition. Many homeowners consider kitchen and bathroom renovations and finishing their basement, but many don't consider that they can add on to their home if they need a bigger space.
You can build a deck, patio, sunroom, and even add completely new indoor rooms like bedrooms and bathrooms. You'll just need to consider how much extra room you have on your plot of land. Plus, home additions are typically the most expensive home renovation, so you'll need to consider your budget.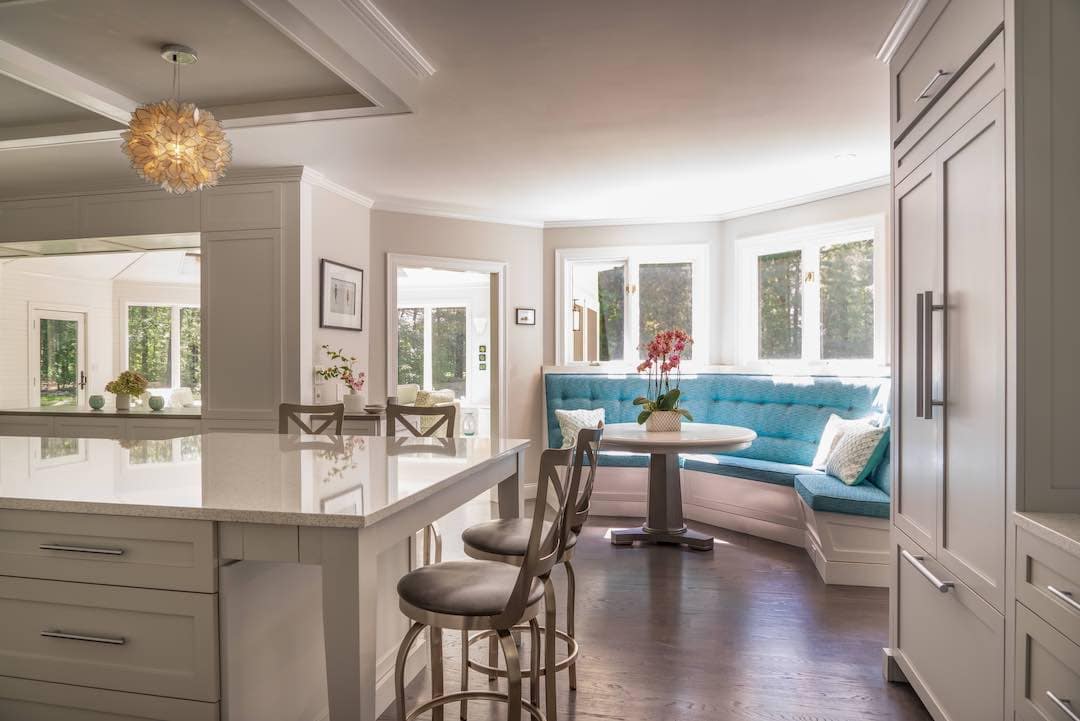 Is the Home in a Good Location?
Location is mostly based on opinion, but in some cases, you'll want to dig into the location a little further than your opinion of it. Sometimes, homes are built to a specific standard throughout an entire area. When you make improvements to your home, you'll want to be sure that the value of the house doesn't greatly exceed the value of other houses in your neighborhood, making it difficult to sell in the future.
Additionally, look into the schools and the community. Is this a place where you'd want to raise a family and continue your career? Or is it a place that another family would like to do that in the future? The time will come when the house needs to be sold and to ensure that it is sold quickly and for a reasonable price, it will need to be in a desirable location.
If you're doing some preliminary research about other houses on the market and aren't seeing any in your price range within your current neighborhood that you love, you might opt to restore your current home over moving to a different part of town.
Will it Cost More to Move to a New House?
The housing market is very unpredictable and competitive. Restoring your current home will definitely be a financial investment, and if money is your main consideration, you should compare the costs of your two options.
Take the time to write down everything that would need updating in your current home. For example, would you need a new roof, new floors, a kitchen remodel, and a new central air system? Tally up all the potential costs of your prioritized projects.
Then, compare those costs to the cost of selling your house and buying a new one. Keep in mind that in order to sell at a competitive price, you'll likely need to complete repairs and upgrades anyway.
Be sure to factor in the additional costs of buying a home beyond the sticker price, such as:
Moving trucks/movers
Agent commissions
Title insurance
Buying new furniture and appliances
Overlapping mortgages
Home appraisals/inspections
Property taxes in the new location

Are You Planning on Selling the House Anyway?
Maybe you're already planning on selling your home and moving to a new house across town or in an entirely new location. You might be wondering if you should make any updates to your home before selling or if you should just leave it as it is.
Depending on how competitive the housing market is when you plan to sell, you might not have to make any updates. However, if the market is tougher on sellers, you may need to make some substantial improvements to have any hope of selling your home at a fair price.
Certain home improvements can increase the value of your home and help it sell faster, including:
Kitchen remodel
Bathroom remodel
New roof
Adding a garage
Repaving the driveway
Finishing the basement
Newly painted exterior
Add a new fence
New door handles and locks
Updating flooring
New windows
Restoring a Home You Will Love
If you're looking to restore your older house, we're here for you. At Thomas Buckborough & Associates, we work hard to create dream homes for every one of our clients. From simple restoration projects to renovating and remodeling entire houses, there is nothing that we'll stop at to ensure that the job is done right.
Spend some time looking at our gallery to learn more about some of the projects that we've recently completed and reach out to us today to get started on your project!