This project illustrates how smaller, interior, architectural changes can have big impacts on how a home feels, functions and looks, the three pillars of great design.
BEFORE: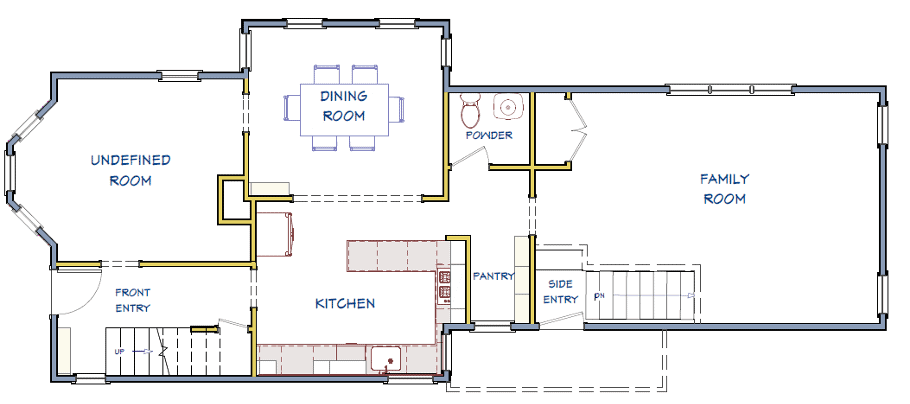 An awkward layout and terrible detailing made this old kitchen a must replace room in this family's house. Note the old range hood with no range under it.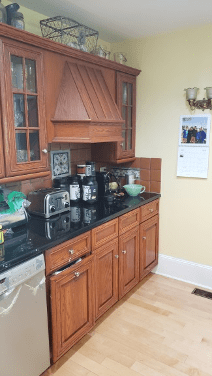 When TB&A looked at this home they saw many other opportunities and gave these clients several options, from just working with the kitchen in its existing location to making some significant changes to the layout of the first floor. Ultimately these homeowners chose the design scheme that made bigger changes to the first-floor layout, providing the first floor with much better connection between rooms, enhanced side entry and family mudroom, and a larger kitchen with premium appliances, features, and materials.
 AFTER: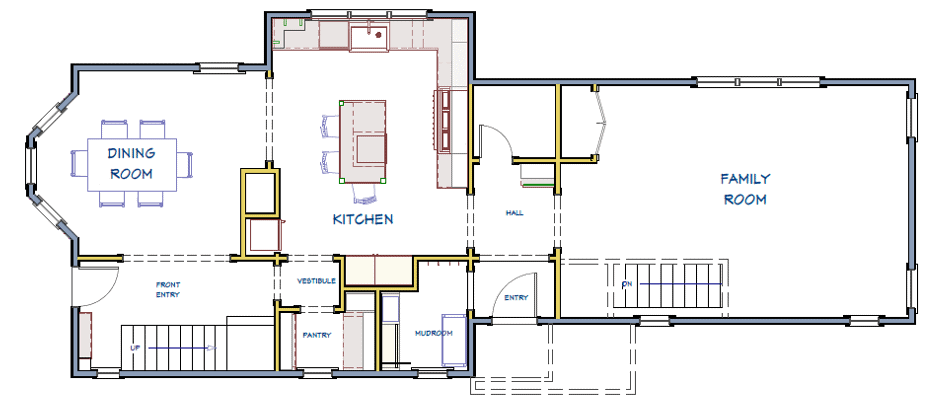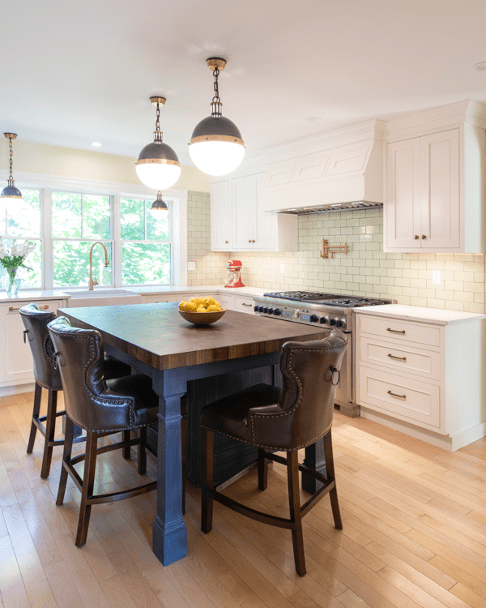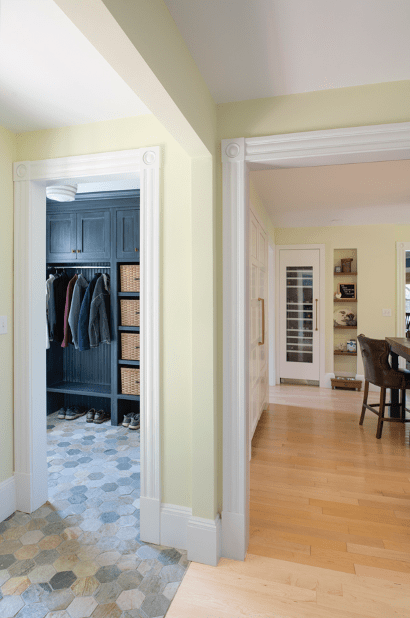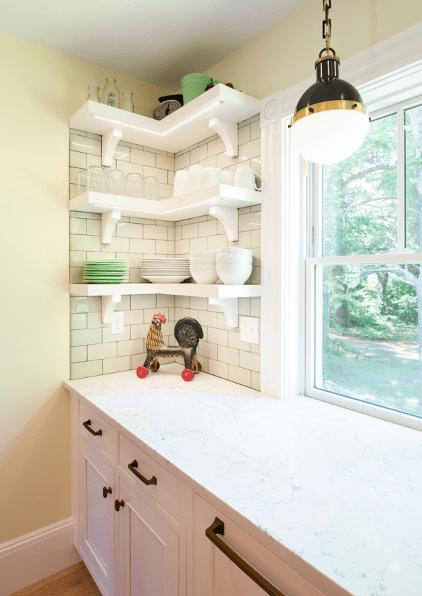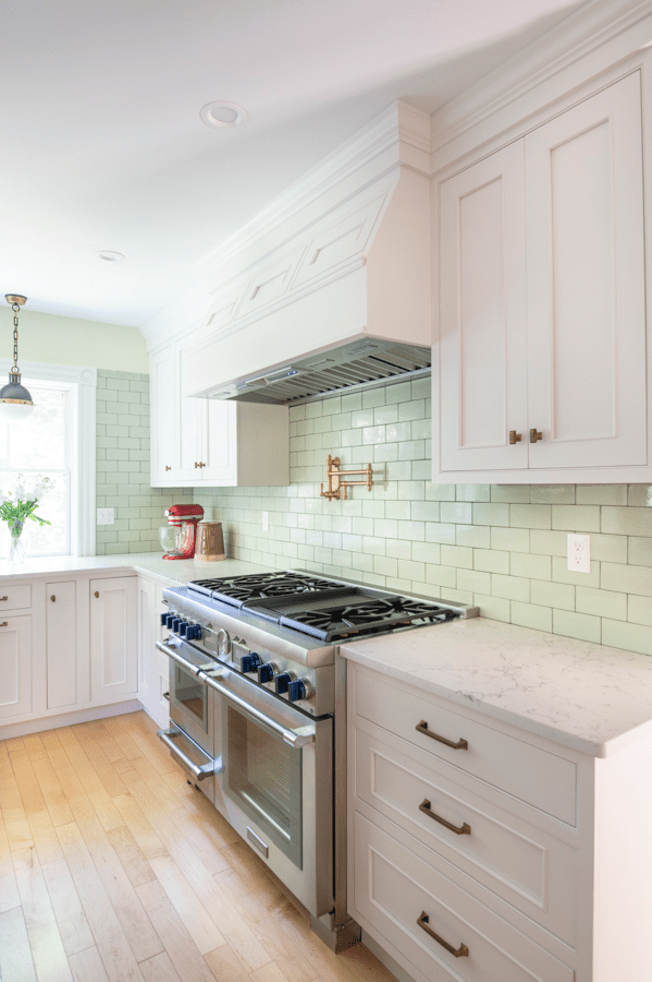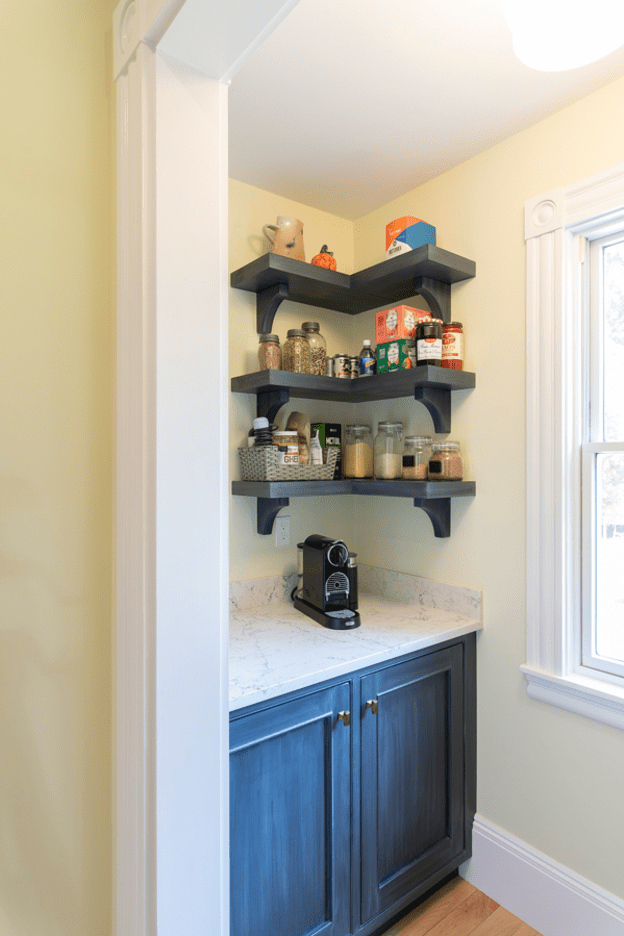 Need Remodeling Help? Drop Us A Line Below!