When it comes to designing your home, there are likely a lot of factors you're considering. Everything from the paint colors to the accent lights is an important decision when it comes to creating the ambiance of a room. One thing you might not have thought of?
Your ceiling.
Despite the fact that every room comes with a ceiling, most people don't think about them when it comes to design choices. The truth is that a ceiling can make or break the overall feel of a room. Which is why we love the look of a statement ceiling design.
One of our favorites? A tray ceiling.
A tray ceiling instantly adds
Visual interest 👀
Height ↑
Depth 🌊
Character 🎭
If you are interested in learning if a tray ceiling is right for your home, we've compiled all the research for you so that you can make an informed choice.
What Is a Tray Ceiling?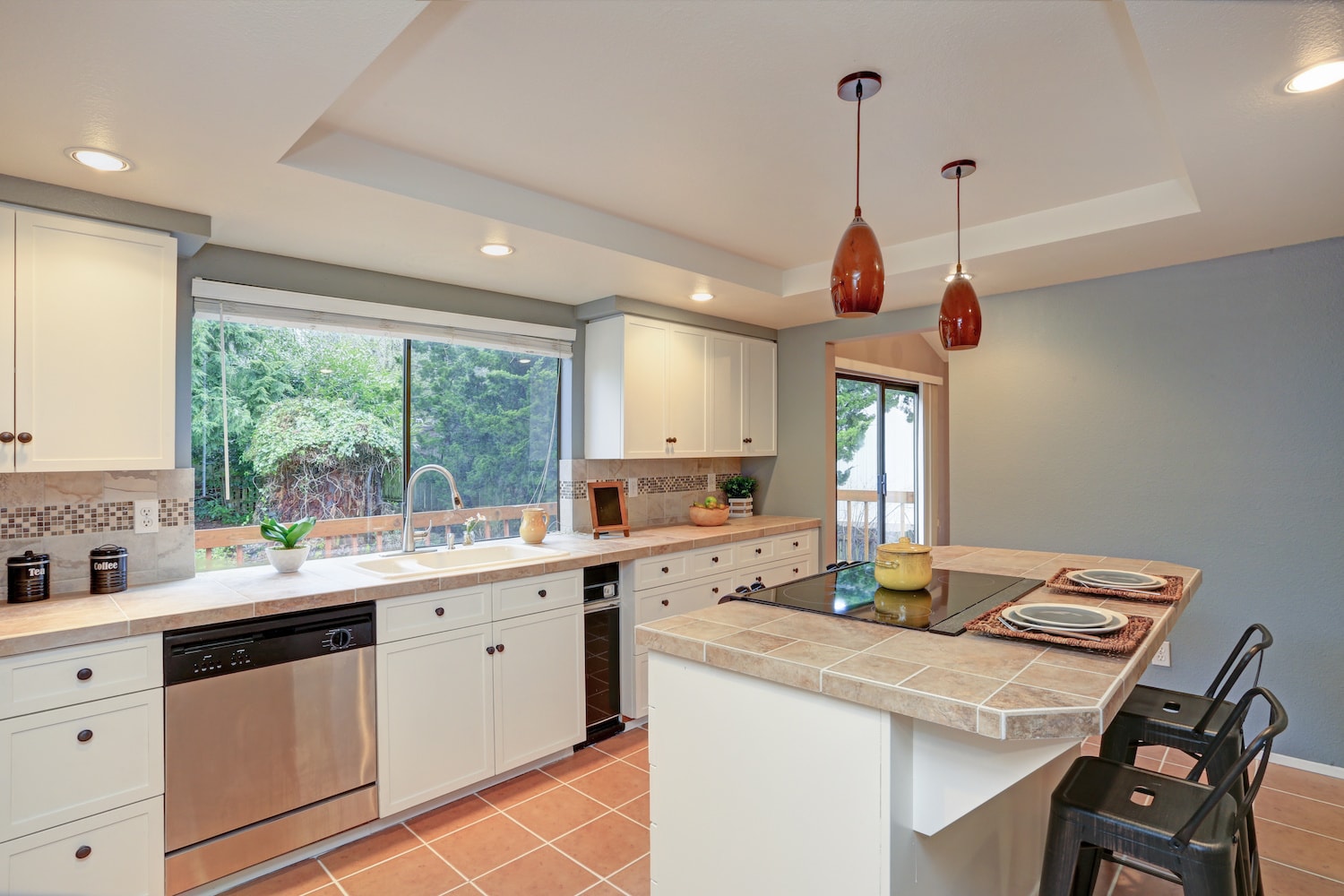 A tray ceiling is sometimes referred to as an inverted ceiling or a recessed ceiling. Regardless of the term you use to describe it, the end result is the same. A tray ceiling raises the center of the ceiling several inches higher while leaving a border around it. This creates an effect that is similar to a large upside-down tray.
Many people confuse a tray ceiling with a coffered ceiling. While a coffered ceiling has a similar indented shape, they tend to have the indentation repeat in a checkerboard-like pattern across the whole ceiling. Tray ceilings, in contrast, have only one indentation that stretches across the length of the room. Coffered ceilings also definitely add a more Victorian feel to a home, whereas tray ceilings can be modernized to fit spaces such as a contemporary living room.
Why Choose a Tray Ceiling?
There are many reasons why one might choose to install a tray ceiling in their home. For most people, it comes down to aesthetics. Tray ceilings have many design benefits, including:
Helping a house look more expensive.
Help a room feel more spacious and open. The detailing in tray ceilings naturally draws the eye upward.
If you've always longed for a home with high ceilings, a tray ceiling could be the design hack you need! Because the ceiling height is slightly raised, there is a perceived sense that the room is larger. This is an especially neat trick in smaller, one-story homes, where the rooms tend to feel more square and closed off.
Certain tray ceilings can also help add a timeless feel to a more modern build home. Combining it with crown molding or wood planks can help give an elegant or rustic feel to an otherwise cookie-cutter room.
Where Should I Install a Tray Ceiling?
Alright, so we've piqued your interest. You're on board with the idea of a tray ceiling but are unsure as to which room it would be best in.
While there are no hard and fast rules about where you should install your new ceiling, most homeowners tend to install them in living spaces such as a living room or dining room. They add lots of architectural interest to these more formal areas of the house.
That being said, there are beautiful online examples of tray ceilings in all rooms. We particularly like these versatile ceilings in places like a master bedroom.
Installing a Tray Ceiling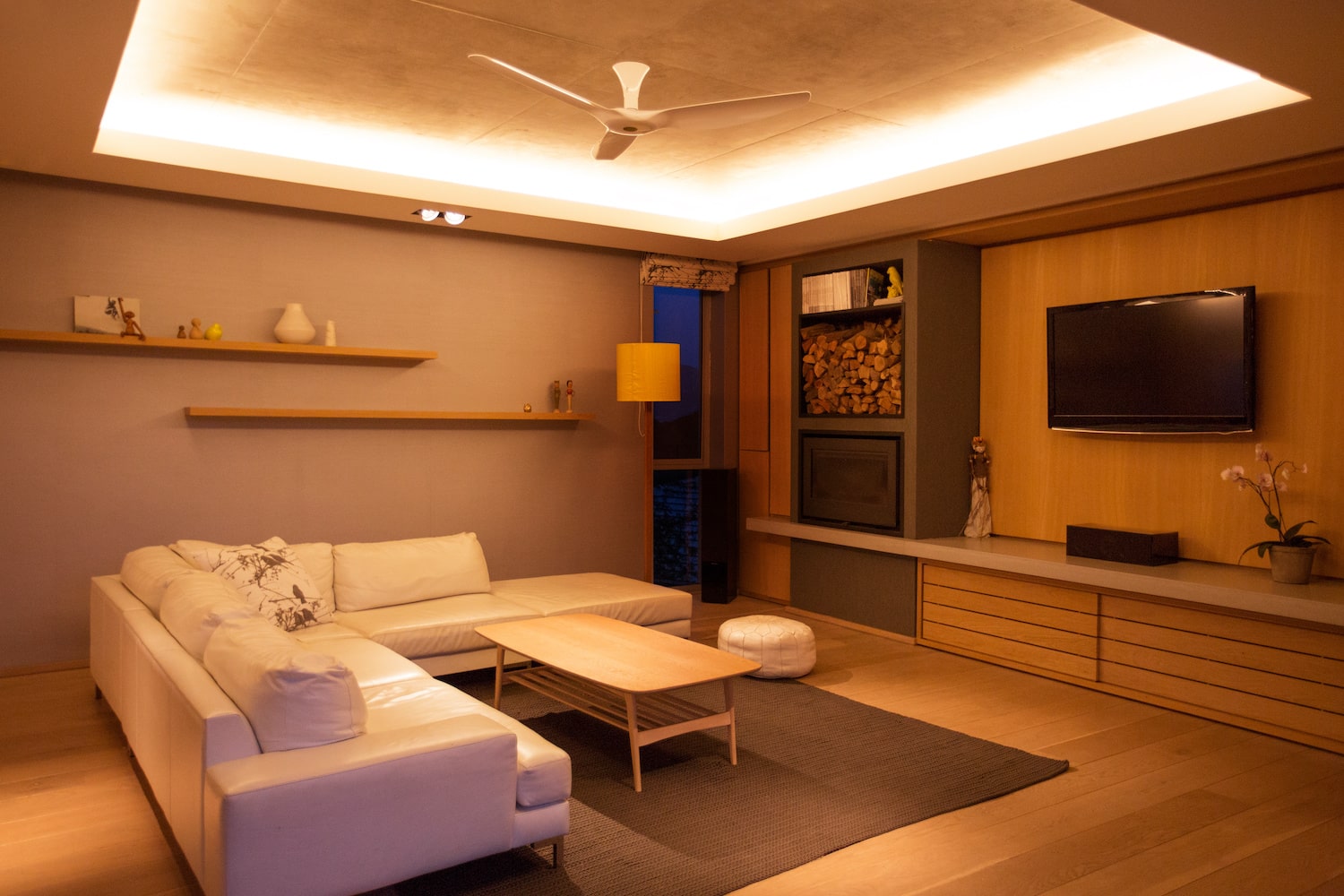 So, how do you install a tray ceiling? Here are the steps to follow if you are looking to give your ceilings a facelift.
Contact a Professional
The first step is to find a professional near you. Because creating a tray ceiling involves structural changes to your home, it is not a project that the average DIYer has the resources to complete. A professional will help assess your home to make sure a tray ceiling is a viable design choice for your space.
Drop Down vs. Recessed Tray
When speaking with a professional, they will likely offer you the option of choosing between a drop-down border or a classic recessed tray ceiling.
A classic recessed tray ceiling involves raising your actual ceiling. A drop-down border gives you the tray ceiling look without changing the actual structure. Instead, a lower border is constructed to frame your existing ceiling.
Modify Trusses and Joists
If you choose to do a classic recessed tray ceiling, your contractor may have to modify the trusses and ceiling joists that make up your ceiling. This will allow them to raise the roof before installing the new tray borders.
How To Fake a Tray Ceiling
If you choose to do a drop-down frame to create a faux tray ceiling, your contractor will measure your existing ceiling and create a border out of 2×4 lumber. They will then add drywall around the border to create a second level of your ceiling. They will then add vinyl bead to the drywall to help create the perimeter of your border. After adding joint compound and caulk, the basic structure should be ready to go!
Many people choose to paint the interior of their tray ceiling a darker color in order to add depth to the room.
How Much Does A Tray Ceiling Cost?
The cost of installing tray ceilings depends heavily on the size of your room, the tray ceiling style you choose, and the area where you live. In general, you can expect to pay $1000-1500 to get a tray ceiling professionally installed.
Contact Your Local Professional Today!
Are you ready to add this eye-catching design element to your home? Our team of remodeling experts at Thomas Buckborogh & Associates is ready to help you create the home of your dreams. Since 1988, our award-winning team has been helping residents of Massachusetts bring their remodeling visions to life. From tray ceiling installations to a full home remodel, our team truly does it all. Contact us today to set up a virtual design consultation!