Trying to learn more about what design-build is and how it can benefit your home remodeling project?
As a design-build company, we get many questions about what exactly it means to be a design-build company. Today, we're breaking down what a company like ours does, and how it can be advantageous for you to work with us.
At its essence, a design-build company is truly an all-in-one type of company that provides all of your design and build needs for home building or remodeling. This approach makes planning, designing, and building a seamless experience with clear communication throughout the entire process. While every design-build company does things a little different, the best we can do is break down how we handle our remodeling homes in the greater Boston area. Here's what our design-build services look like at Thomas Buckborough and Associates.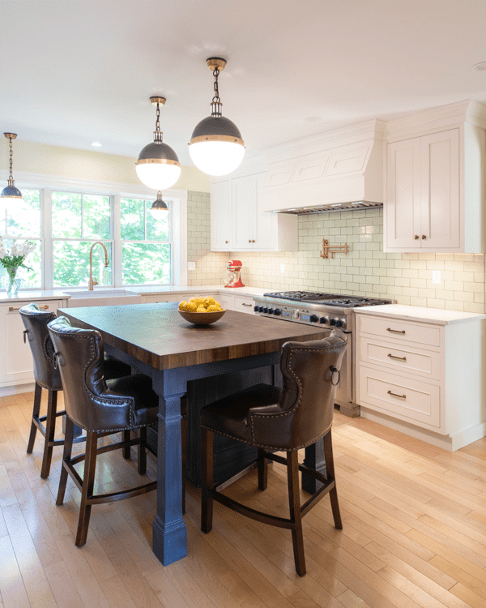 The Steps to a Design-Build Project
When you start on a design-build project, the first step is a meeting and conversation around what will be accomplished during the project. Whether it's a kitchen, bathroom, master bedroom, or full home remodel, we first want to meet with you, learn about your expectations, and your budget for the project. At the end of the meeting, we'll be able to provide you with a very rough estimate as well as a possible timeline.
Concept and Design
If you agree to move from the first steps onto the next steps with us, we'll begin a concept and design for the project. There is an investment in this part of the project because it's essential to kick the project off on the right foot. We put a lot of work into the designs that we create, and every part of it is made custom for you.
Here are the two significant parts of this step:
Designing
During the design part of the process, we'll look through the details of your house, take measurements, explore possible design solutions, and present the design to you.
Feasibility Study
We'll create a timeline for your project so that you know exactly when we'll be in and out of your home. We'll work with other vendors that we use to create a cost analysis that we guarantee to be within 10% of, and present the contract that will be signed before we move to the next step.
One of the many benefits to the design-build process is having an accurate cost range so you can properly manage your budget. While this is possible with other methods, we find that design-build is the most transparent and creates the best experience for both the contractor and client.
Design and Pre-Construction Services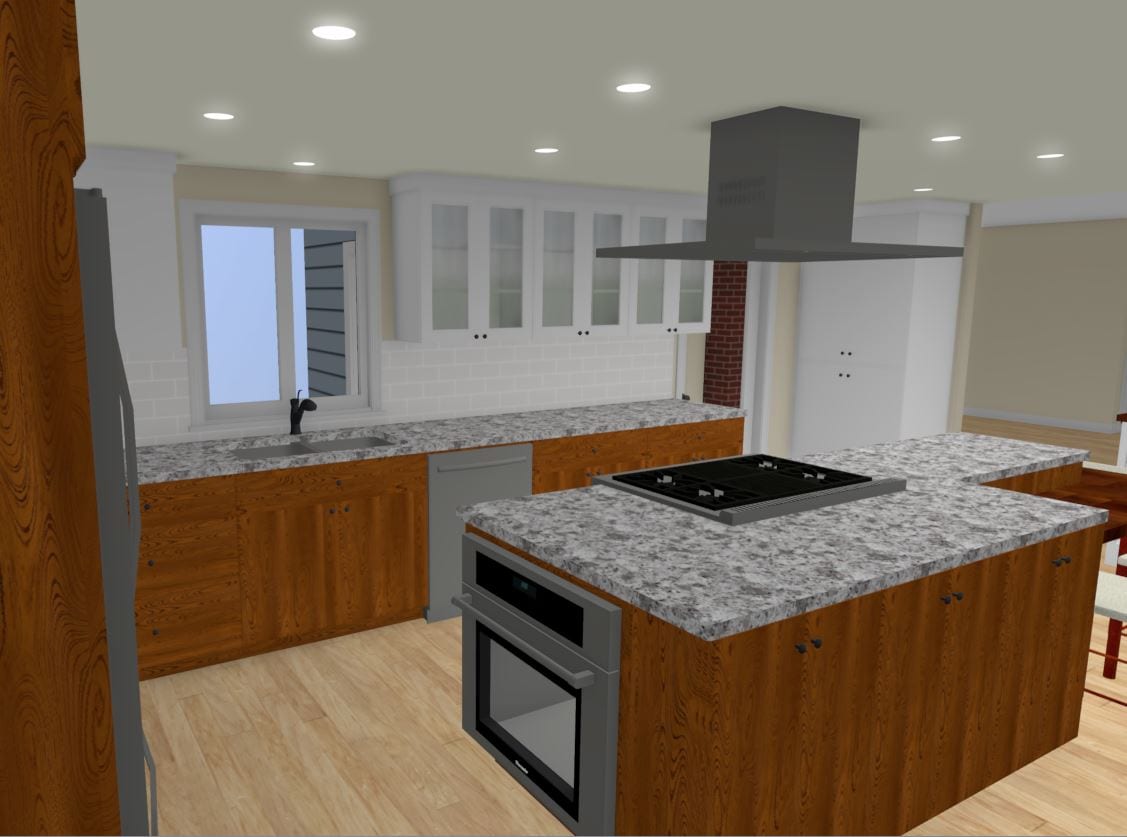 Next, we'll begin to flesh out the design and work with you to get all the details together. Things that we'll need to discuss are final decisions about the design, decisions about different elements that we're going to incorporate in the project (such as finishing materials), and if there are any other details we should be aware of.
Remember that throughout this portion of the project, we guarantee to be within 10% of the amount quoted during the feasibility study. The next steps of the project will include permitting, consulting vendor and trade partners, and converting to a fixed price for the construction of your project.
Construction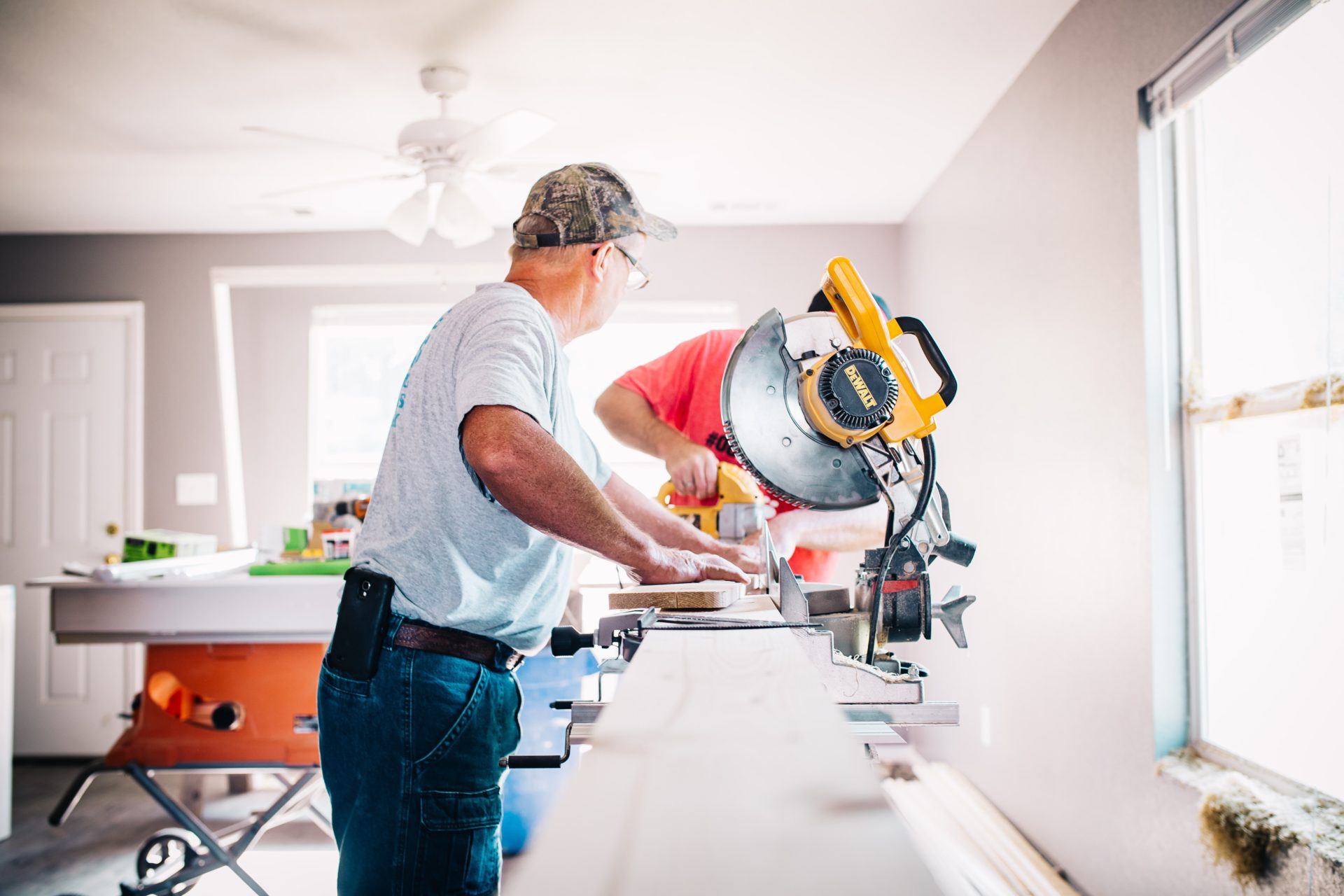 Construction is the most time-consuming part of the project. We promise to keep your home clean throughout and to leave the project as best we can at the end of each day. If you choose to live in your home during the project, we'll be sure to keep every area you need accessible and safe for your whole family.
Getting the Most Out of the Design-Build Experience
When you choose to work with a design-build company, you're choosing to work with a company that will get it done from start to finish. When you decide to work with TB&A, you get an award-winning designer and a team that executes the designs to perfection. There aren't two different companies going in and out, and you don't have to deal with multiple project managers—just one company from the start to the finish of the project that will get it right and is 100% responsible.
To learn more about our design-build process, you can find our process page online. Reach out to us when you're ready to take the next steps with your design-build project. We're excited to bring your home to life.
Have questions about what your home could look like or how we could help you through a construction project? We'd be happy to talk with you about that as well. You can also find more information about some of the projects we've completed in our gallery or on our blog. We hope to hear from you soon!