Thinking about giving home remodeling a try?
From planning to execution, it's difficult to know exactly what's important when it comes to a remodel project. Considering the investment of time and money, we want to help you make it through your next remodel project without any problems.
Our ultimate guide to remodeling and renovation will help guide you through all the steps that you need to have a great experience the next time you take on a home remodeling project.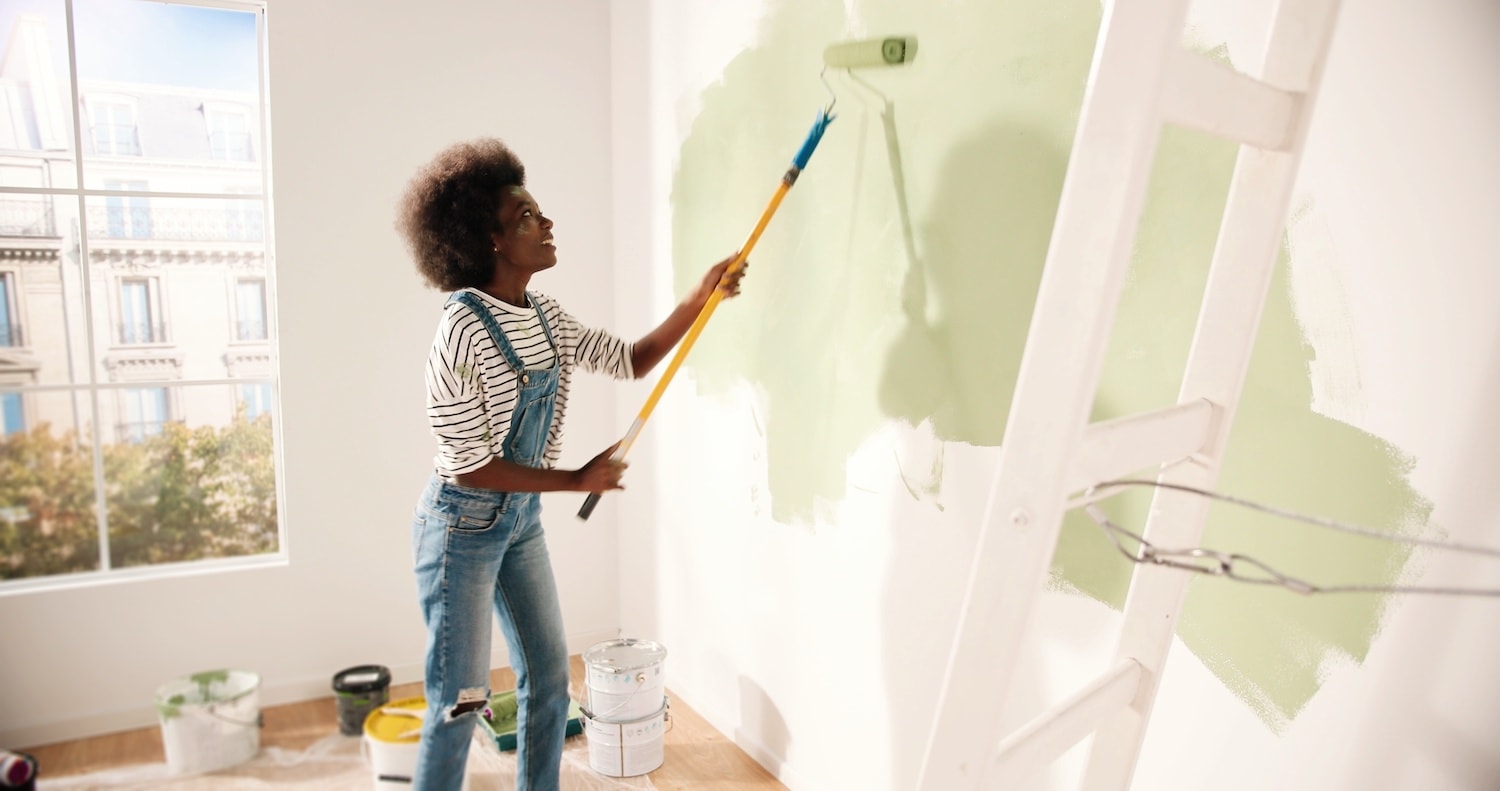 Is It Worth Remodeling Your Home?
The first question you need to ask before diving too far into this process is whether or not it's worth it for you to remodel your home. Remodeling and updating are done for a few different reasons. Here are a few reasons why you should consider remodeling your home.
The Perfect Location
If your home is right where you want it to be, close to schools, work, and family or friends, then a remodel might be the perfect option. It can be much cheaper and easier to simply update your home to better fit your needs than it would be to relocate.
On the other hand, if you'd rather be closer to family or to work and school, then you should definitely consider moving before getting into all of the work and investment that remodeling brings.
Increased Function for Your Family
A really huge reason that families choose to remodel their home is to increase function. When the location is right, there's almost no price that can be too high to make a home right for your family. Obviously, you should be making a smart investment, but if creating a larger kitchen adds value to your life, it will also add value to your family.
Increased Value of Your Home
Increasing the function of your home will definitely increase the value of your home. But there are other areas and updates that can be reworked and remodeled to help deliver a better ROI for your project.
It's important to consult with a home remodeling professional before you get too far in the process. A design-build team like Thomas Buckborough & Associates will help guide you to the right decision for your home, family, and budget.
The Best Time To Remodel Your Home
There's never really a perfect time to close up shop on your home and begin a remodeling project. But there are certain times of the year that can be better than others.
The summer is generally the busiest time for home improvement projects. Families have more time off from school, and work and contractors are often much busier. But, if you live in a cooler climate, summer might be the best time because you won't need to be in your home all the time.
Winter will offer more availability from contractors, but you'll have to live in the work area more than you might in the summer. Weigh your options and talk with your preferred contractor to determine their availability.
Learn more about the best time to remodel a home in this article.
How to Start Your Home Remodeling Project (for the Homeowner)
As the homeowner, starting on a remodel project will look a little different than a contractor. Here is how you can expect the project to go and how to get started.
Develop a Wish List
The first step is to develop a wish list for your home. This should be everything that you want to see changed in your home. Everything from structural changes like an addition or taking out a wall to cosmetic changes like new countertops or flooring.
You don't need to have all the answers at this point, but you should know what you want to be completed in each area of the home.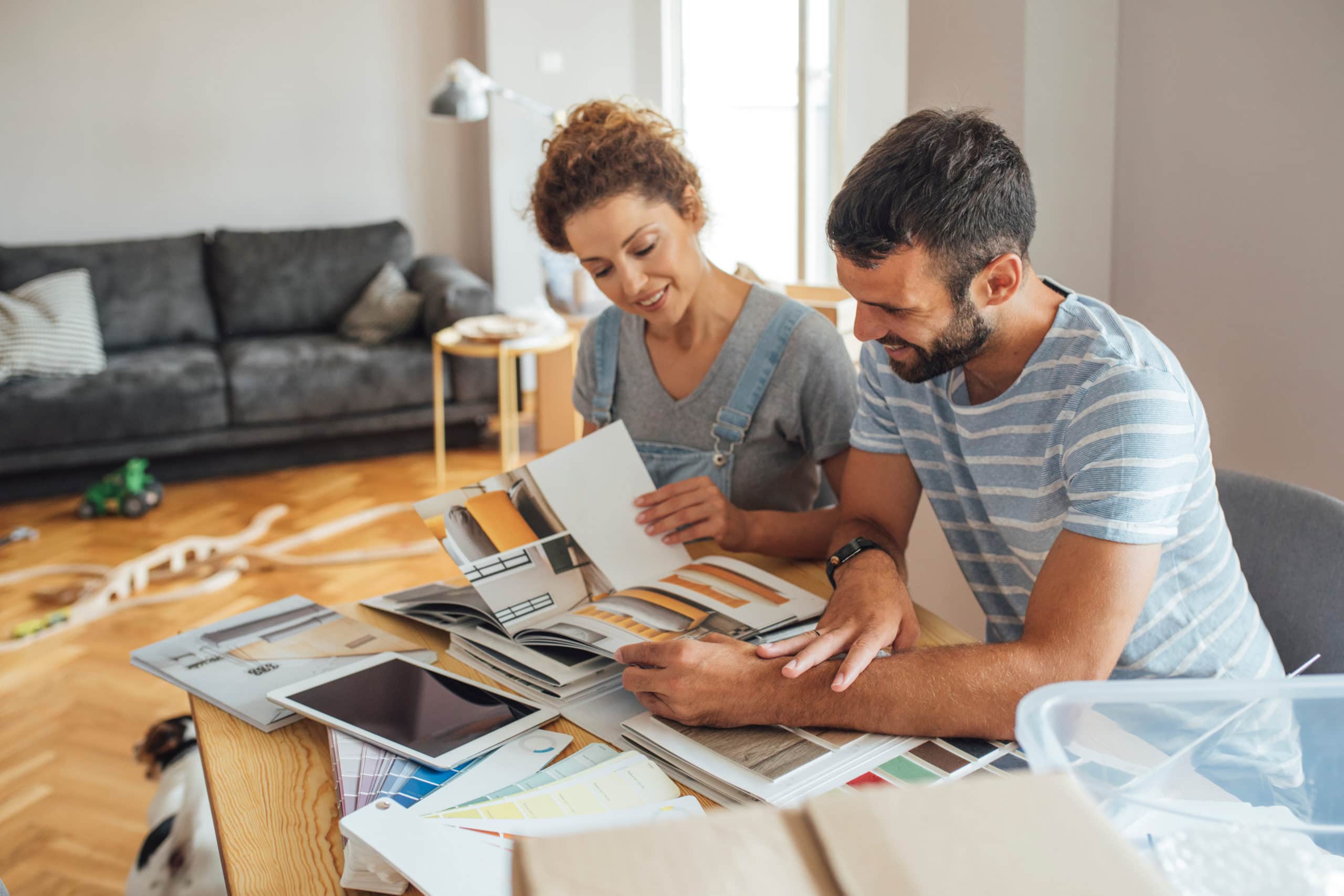 Determine the Budget for Your Home Remodel
The budget and design will work hand in hand, but they are different steps. The budget should be determined before the design so that you know what is possible for your home.
You'll need to consider the cost of materials, labor, permits, and any other associated costs with the project. This can be a lot to wrap your head around, but your contractor will help you develop a realistic budget.
Hire a Contractor
Now that you know what you want to be done and how much you want to spend, it's time to start looking for the right contractor. This is a process in itself, and you should be taking your time to find the right person or team for the job.
You'll want to meet with a few different contractors, get bids, and read reviews before making your decision. Here are some good questions to ask contractors before hiring them:
How long have you been in business?

Do you have experience with projects like mine?

Can I see some examples of your work?

What is your design process like?

How do you handle changes or revisions to the project?

What is your estimated timeline for the project?

Are you licensed and insured to work in my area?

Will you take care of all the permits and inspections?
These questions and their answers should give you a good idea of what to expect from a contractor.
Create a Detailed Design for the Project
Now that you've chosen a contractor, it's time to get into the nitty-gritty of your home remodel. This is where all those ideas and dreams for your home will come to fruition.
You'll work with the contractor and their team to develop a detailed design for the project. This will include everything from the materials that will be used to the layout of the rooms.
You'll also develop a budget and timeline for the project at this stage. This is an important step because it will help keep the project on track and ensure you don't overspend.
Create a Timeline for the Project with the Contractor
It's now time to develop a timeline for your home remodel. This will be different for every project, but there are some general things to keep in mind.
If you're living in the home during the remodel, you'll need to account for that in the timeline. You might need to move out temporarily, or your contractor will need to make time for you to move to a different area in the home.
Decide on Your Living Situation During the Project
It's hard to decide where you'll live during the project. Some people choose to move out of their homes during the remodel so they don't have to deal with the mess and disruption and others choose to stay in the home and work around the construction. This can be done, but it will require more planning and coordination.
Our team at TB&A can make it easy for you to live in the home during a kitchen remodel by providing a temporary cooking area with a sink and oven that can be used.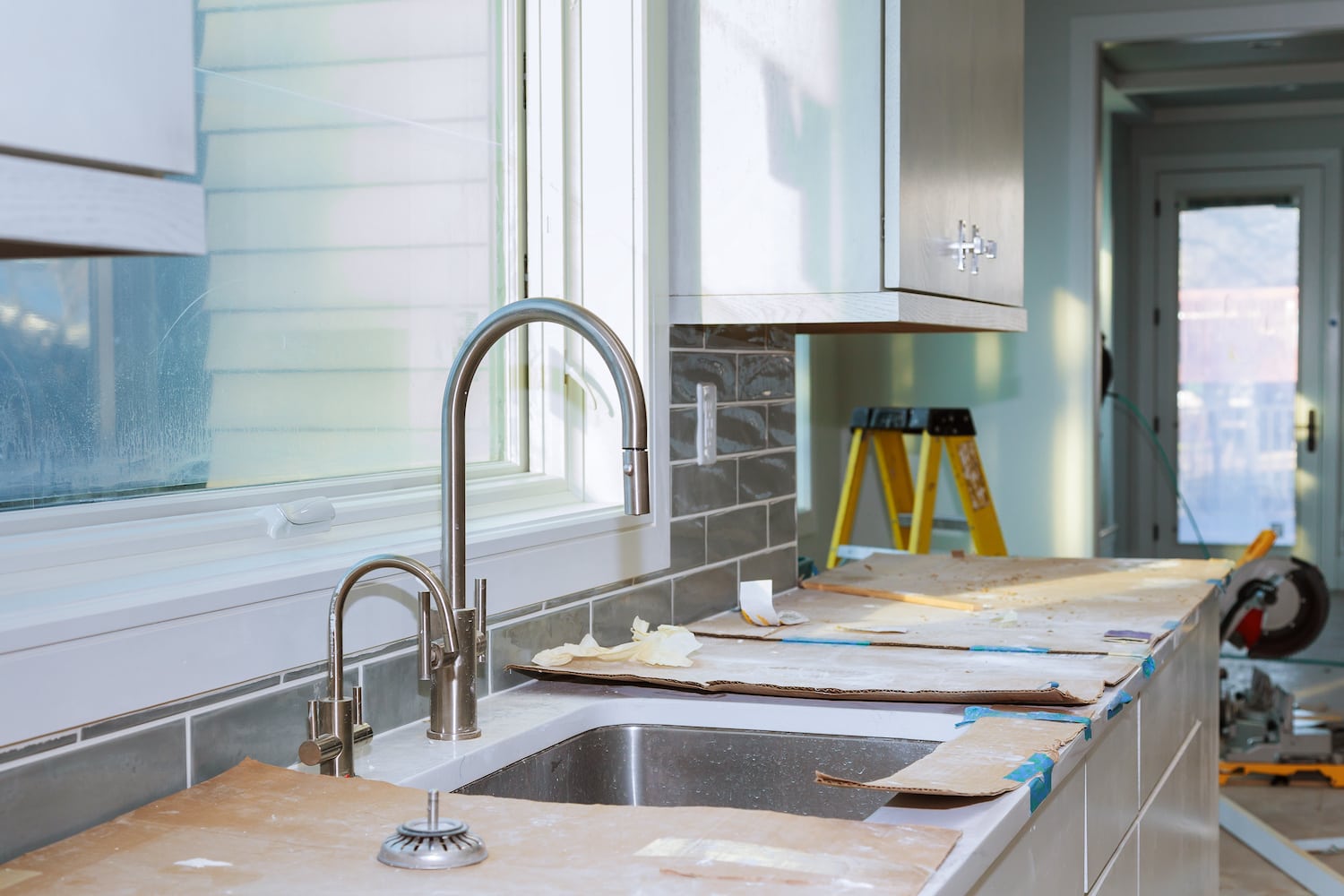 Key Steps to Completing a Home Remodeling Project (for the Contractor)
You now have a good idea of what goes into the project on your end. Here's a simple guide to the steps associated with a home remodel project on the contractor's end.
Create the Design
The first thing that will take place on the contractor side is the design. This portion of the project includes determining materials, the scope of the project, and the budget.
Sign Off on the Design 📝
Next, you'll need to sign off on the design. This means that you approve of the materials, timeline, and budget that have been laid out by your contractor team. After the project is signed off on, you'll be under contract to continue and pay for the project as it's completed.
Get Your Permits from the City
If your home remodel project requires permits, your contractor will have to submit the design and apply for the permits from the city. This will likely move quickly but will require regular inspections throughout the project by city inspectors.
Start on Demolition (the Fun Part) 🦺 🔨
Finally, something fun! Demo-day is some homeowners' favorite part because you'll finally be able to see some work done on your home. If you're lucky, your contractor will let you punch some holes in the wall.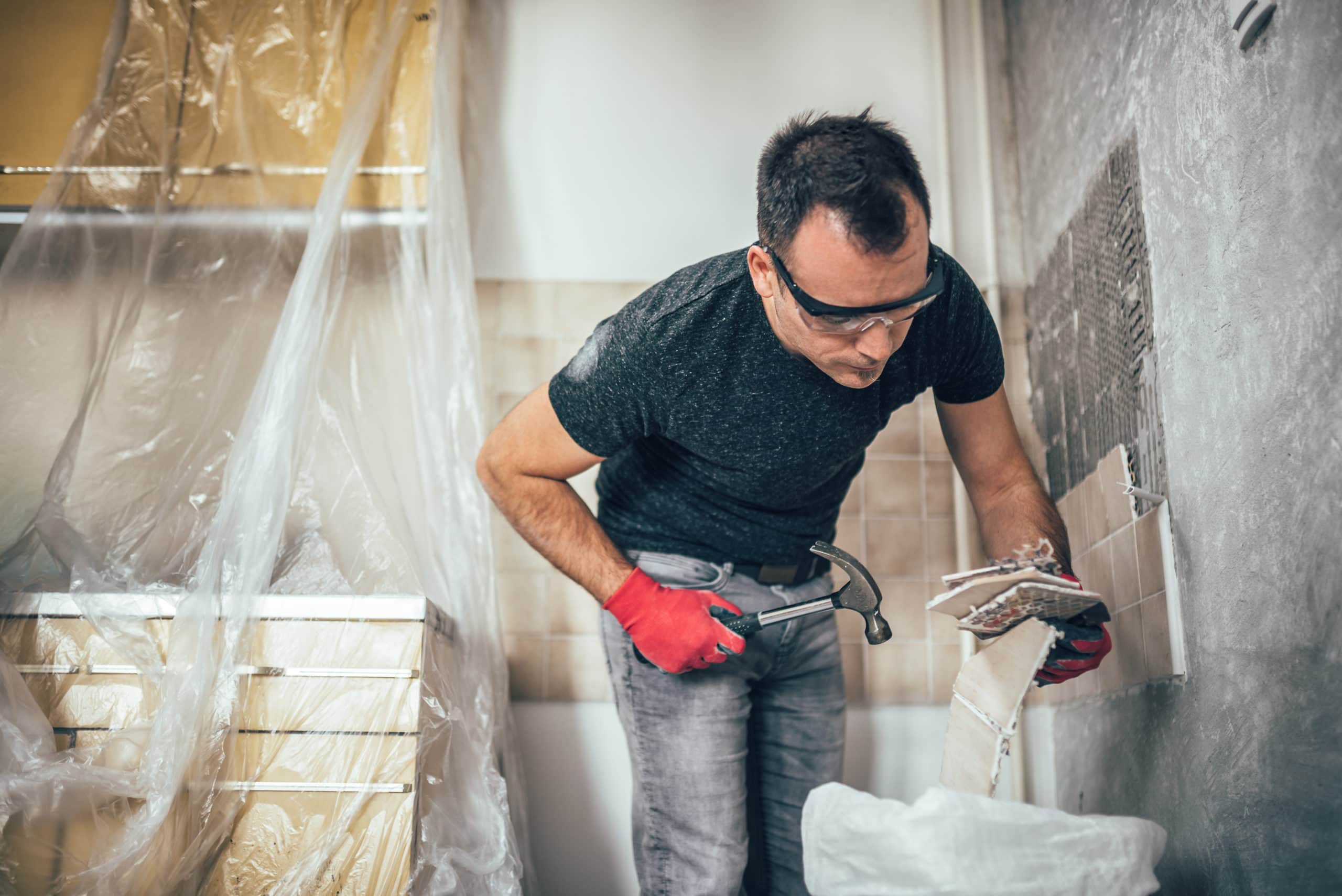 Work on Electrical, Plumbing, and Rough-Ins 🔌
After the home has been demoed, it's time to start working on the guts of your home. This involves work on the electrical, plumbing, HVAC, and framing of the home. This is all work that needs to be completed and pass inspection before any finishes can be started.
Sheetrock and Apply Finishing 🪛
After the rough-ins are passed inspection, it will be time to start closing things up. Sheetrock and mudding will take a week or two, depending on how big your project is and how many people are working on it.
Start Painting and Install Flooring
After everything is sheetrocked, you can start painting. This is a fun part because you'll start to see your home come together. Once the painting is complete, you can have the flooring installed. It's important to do this after painting, so you don't accidentally spill or drip on the new floor.
Install Cabinetry, Finish Trim Work, and Hook Up Rough-Ins
Now it's time to install the cabinets, add baseboard and trim, and hook up your electrical. This is another fun part because you'll start to see your home really come together.
If you're doing a kitchen remodel, be sure to catch a before and after picture of the cabinet area.
Add the Finishing Touches
After the cabinets are in and the baseboard is up, it's time to add the finishing touches. This includes adding cabinet hardware, installing light fixtures, filling any holes, and repainting scuffs.
Final Walkthrough With Your Contractor
Once everything is complete, you'll do a final walkthrough with your contractor to make sure that everything meets your expectations and is up to the standards you agreed on. After the final walkthrough, the contractor likely won't be obligated to come back and fix any cosmetic issues. But, there should be a workmanship warranty.
Move Back Into Your Home 🏡
You did it! You moved out, weathered the home remodel process, and now you get to move back in. Your new home is something you'll likely cherish for decades, and your family will love the extra space and the ways that they're able to enjoy it.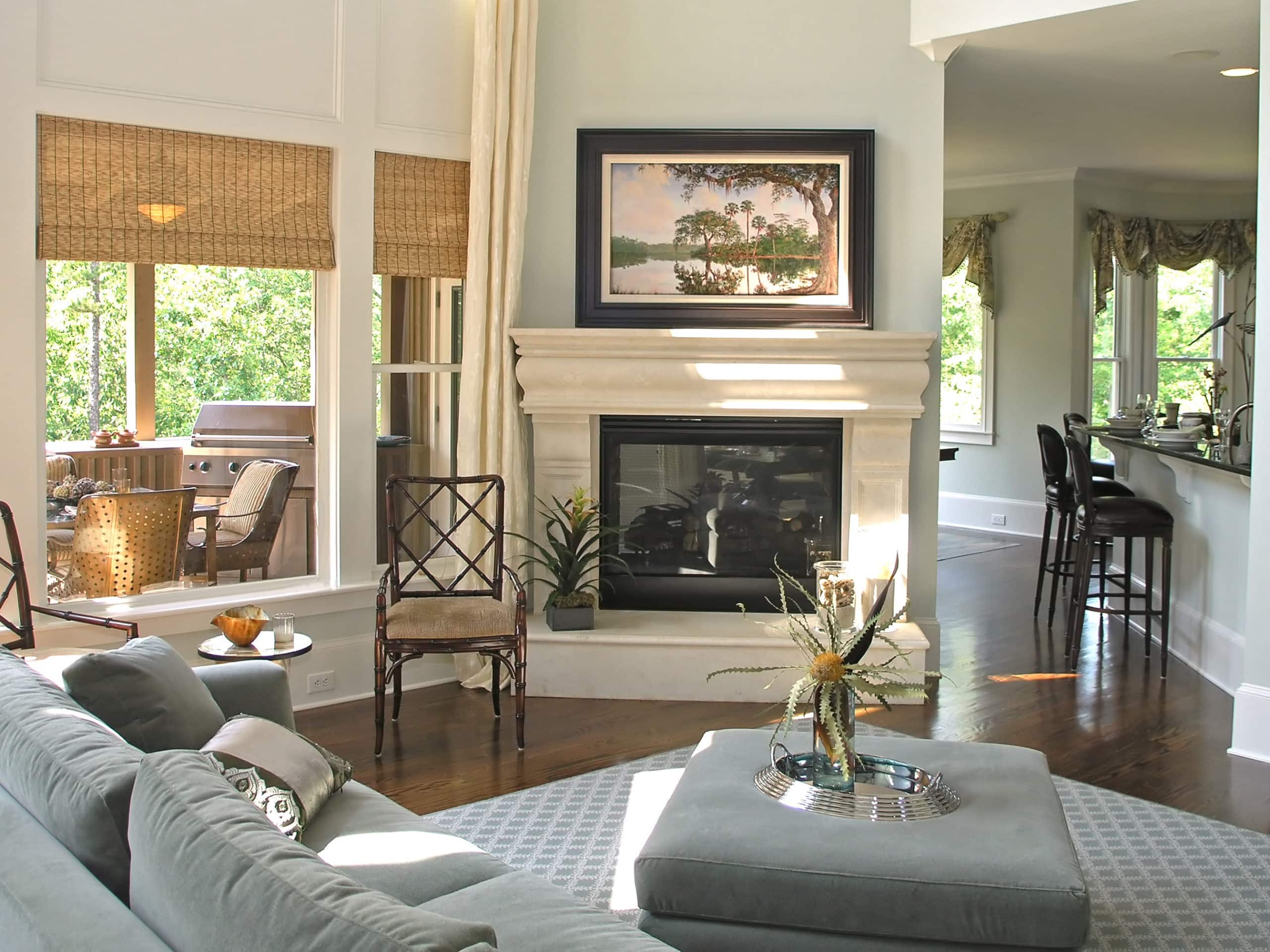 Hire a Design-Build Contractor That You Can Count On
If you don't hire a contractor that you can trust for your home remodeling project, there's going to be a lot of hang-ups, and overall the project will be more stressful.
A home remodel is a big investment, and you want to choose a contractor that has the experience, is transparent about their process, and meets your expectations.
At Thomas Buckborough & Associates we've worked hard to develop a straightforward process that will both meet your needs as a homeowner and provide you with the home of your dreams.
Reach out to us today to see why TB&A is the premium contractor you should be working with!