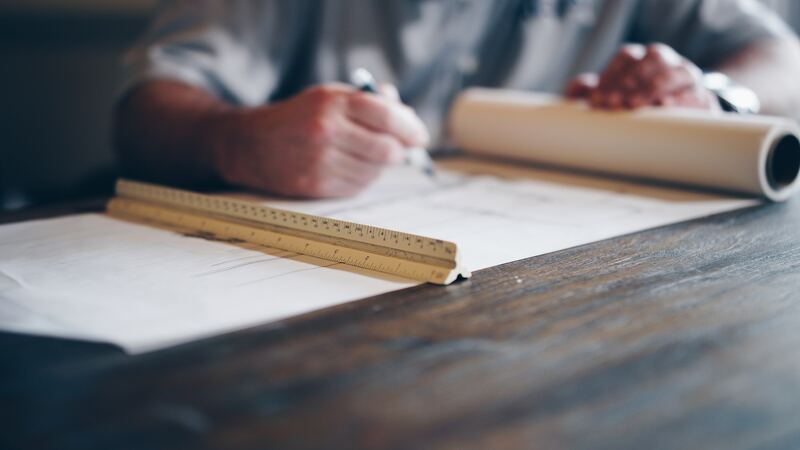 Taking a sledgehammer to your cabinets may seem like a good idea, but on second thought, you might want to leave remodeling to the pros. If you live in the greater Boston area and are considering a home remodel, consider working with the remodeling professionals at Thomas Buckborough and Associates. We've got the home remodeling process down to a science. Check it out for yourself!
1. PLAN
A beautifully remodeled room starts with a well-thought-out plan. When working with TBA, you can expect three main phases of planning. Each phase of the process will help move you closer to the finished product—your finished remodel.
2. GATHER INFORMATION
Your remodeling project will begin with gathering information to analyze with your TBA team members. Essentially, you'll be collecting inspiration pictures, determining your budget, and creating lists of your essential items. All of this information will be used to formulate the remodel that's perfect for you. The sky is the limit when it comes to planning, so bring us your best ideas!
3. MEET WITH THE TEAM
After you've done your homework, we'll set up a "Design Kick-Off" meeting to begin crafting the remodeling plan. This meeting will serve as the launching pad for the rest of the remodel, during which we'll discuss your goals, inspiration, and priorities for the project. Our clients often find the meeting helpful in developing and articulating their vision.


4. PREP YOUR HOME
After the kick-off meeting, we'll set up a time to measure and photograph your home. The measurements and pictures will help us flesh out the details of your remodel.
5. DESIGN
After the hard work is done, the fun can begin! During this period of your remodeling project, you will work with the TBA team to make your dream a reality. Get ready to make some decisions; it's design time!
6. CONCEPT
Once all the necessary information has been collected, our design gurus will get to work. Typically, you'll receive three different designs: one modest, one thorough, and one extravagant. These options will allow you to choose the budget and styles you'd like to use for your remodel. After the appropriate revisions and adjustments, we'll zero in on a final design scheme and begin turning your dream into a reality.
7. DEVELOPMENT
This phase of your remodel is all about executing the details of your design. You'll visit showrooms, decide on finishes, and pick out fixtures. After all the design options have been addressed, we'll move on to the fine print:
Sign TRUE fixed price construction agreement
Set construction schedule
Apply for building permits
8. BUILD
All that's left now in your home remodel process is to build! Before we begin construction, we'll set up an in-person conference to go over all the last-minute details. During the building process, you can expect impeccable job site setup, including surface protection, dust walls, and temporary facilities. A professional construction manager will oversee the entire build and provide a checklist for your final project review. The end product will be a gorgeous focal point in your home for years to come.
If you're in the greater Boston area, choose Thomas Buckborough and Associates as your remodeling partner. TBA offers a comprehensive process from the starting design to the ending build. A hassle-free process, accurate pricing, and knowledgeable professionals set us apart from our competitors. Try the TBA difference for yourself. Book an appointment today!
Need Remodeling Help? Drop Us A Line Below!