Are you trying to find how to modernize an old house? 
If you've lived through a few 'Interior Design Trends' since you've owned your home or purchased an older home that hasn't been updated this post is for you.
From time to time certain aspects of the home may have been updated – particularly the eyesores that needed to be removed or distracted from. Unfortunately, that's likely left the home partially updated, and resembling different styles that don't always fit well together.
We've been there. And it's finally time you find a good how to modernize an old house guide like this.
Trying to tie different elements together when they just don't work. Determine if you should restore or replace the elements of your home, or if you should just move can be difficult. So, if you need to learn how to modernize an old house – we've got you covered.
Don't sacrifice the charm and uniqueness of your home with a sterile, cookie-cutter renovation. Learn how to get the best of old and new with these tips to modernize your older home without losing its character. Then, you'll be ready to get started with your home remodeling project.
Restore Older Features Instead Of Replacing Them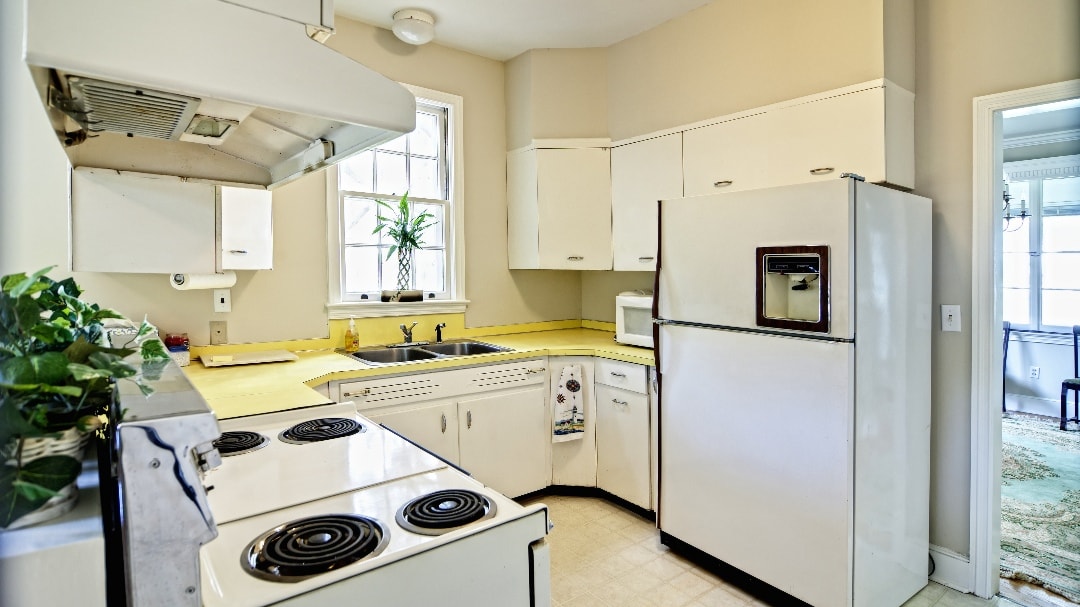 Start with the areas of your home that you love. You likely purchased your home for specific reasons. Maybe you loved the built-in bookshelves; maybe it was the gorgeous hardwood floors; maybe it was the clawfoot tub. Whatever you love, start there. Chances are that those features could use some TLC, so here are a few ways to get started.
1. Refinish your flooring to bring back its original charm
Depending on the type and condition of your flooring, it may be worthwhile to restore them (especially if you have wood floors). It would likely cost far less to restore hardwood floors than it would to replace them.
If your home has retro flooring like checkered vinyl or retro tile, it may be fun to restore them as well. A well-maintained area of carpet can even be turned into a rug for posterity's sake! Keeping original features intact will help to maintain the character of your home.
2. Restore any original woodwork by restaining or refinishing it
Styles change from year to year, and depending on the age of your home, your woodwork may reflect that. Layers upon layers of paint or stain could leave gorgeous original details looking gunky and outdated. Take time to properly restore the woodwork in your home to give the entire house a fresh look.
3. Clean up any special features that you want to highlight
Whether it's a fireplace, staircase, or wrap-around porch, your home probably has some gorgeous special features. Focus on bringing these areas up to par. If you loved them enough to buy the house, it's worth the time and effort to restore them!
More Home Remodeling and Renovation Tips
If you're looking for more home remodeling and renovation tips, check out the rest of our blog. We regularly add to our blog and help create content that you can use to create a better home. From bathrooms to bedrooms and full home renovation there's something on our blog for everyone. And, if you're looking for a contract to help you out, check out some of our photo galleries of past projects.
Update Elements That Are Outdated & You Can't Restore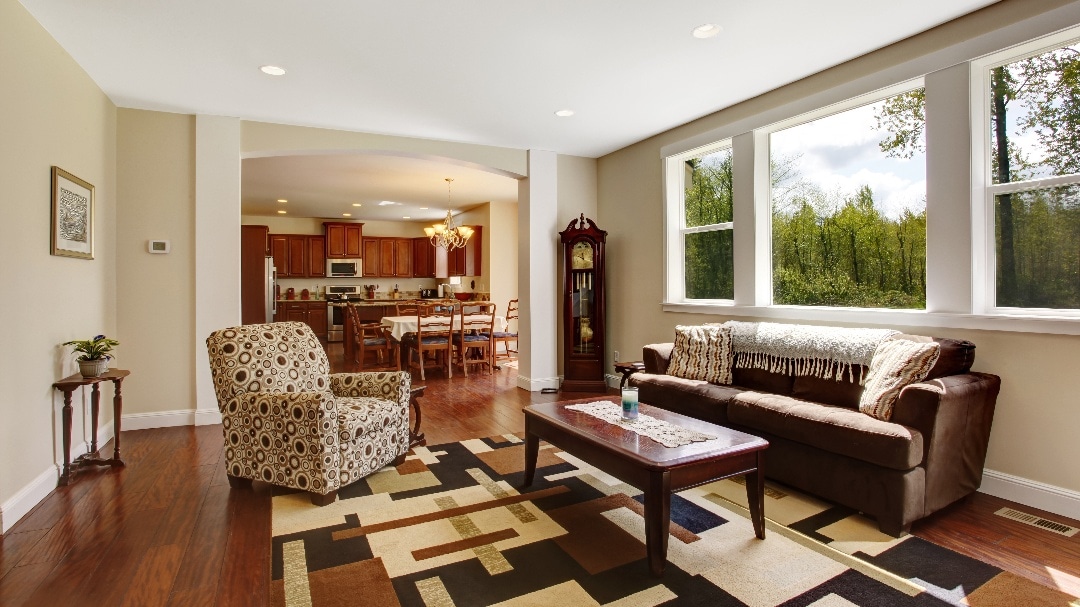 For some aspects of your home (chartreuse shag carpet, anyone?), there just isn't any hope. If older elements are holding your design back, update them with modern replacements. The key is to blend the old with the new to create a timeless aesthetic that lasts for years to come.
1. Consider opening your home's floor plan
The popular open concept floor plan hasn't been around for that long, so it's likely that your older home's layout leaves your design feeling cramped or choppy (older kitchen layouts do this a lot). Breathe new life into your space by knocking down non-load-bearing walls or widening doorways.
2. Balance the various designs in your home
Chances are that your home has lived through a renovation or two (or maybe more). This patchwork method of updating can create a hodgepodge of styles throughout your home. Use this time to bring all of your rooms up to a common threshold. If you do something to one room, like paint the ceilings or replace molding, do it to every room. If you replace the cabinet in one bathroom, do the same for every other bathroom. Doing so will aid in streamlining your design.
3. Replace minor fixtures to bring back a modern feel
From light switches to cabinet handles, fixtures can really date a home. Update these common fixtures throughout your home to bring its design up to the 21st century:
Light switches and plates
Outlets and outlet covers
Cabinet hardware
Register covers and vents
Door handles
Indoor and outdoor light fixtures
Decorate To Complement Your Restored Home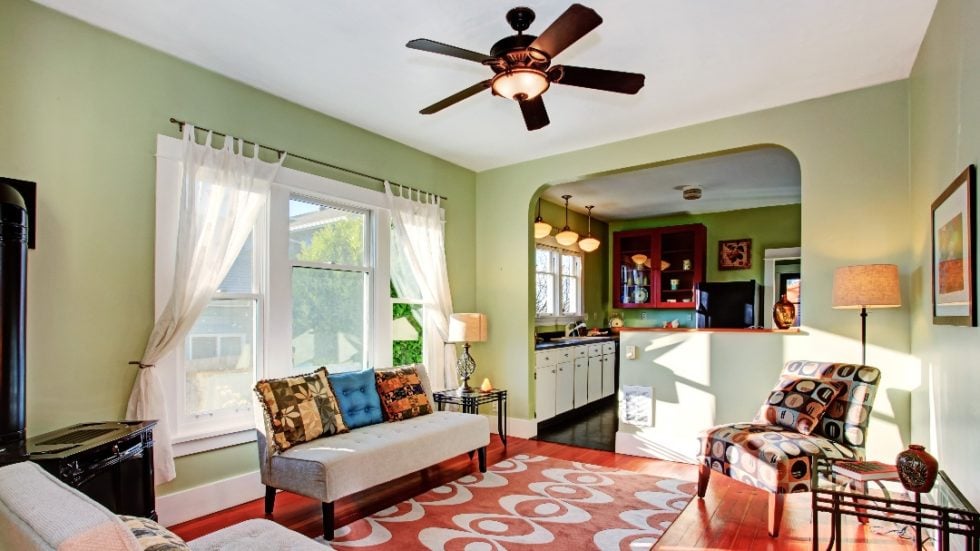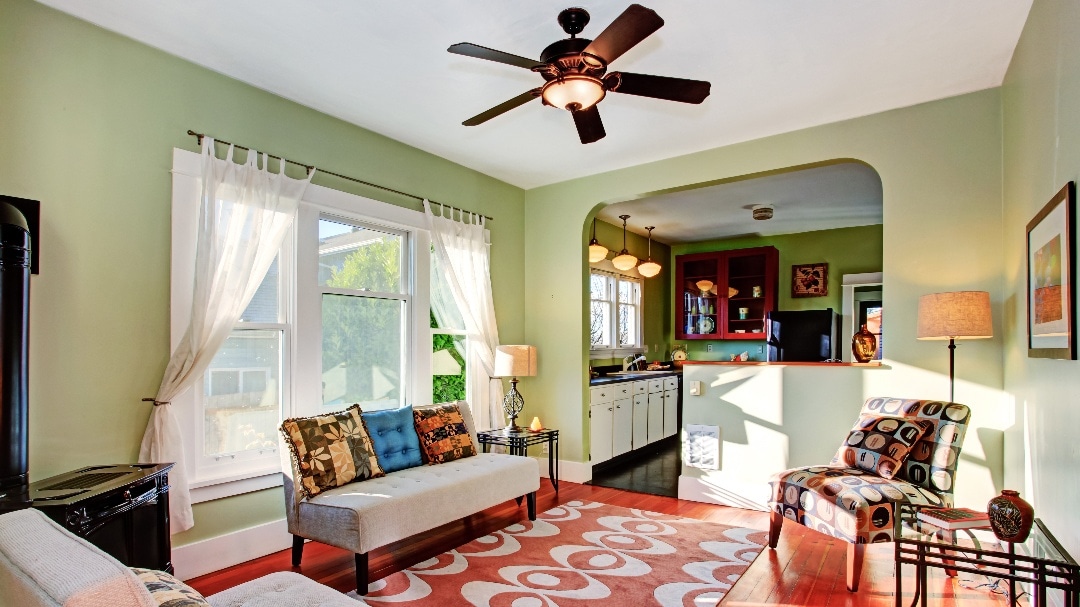 You've done all the hard work; now it's time for the fun stuff! The way you decorate your older home can have a major impact on its overall feel. Here are just a few ways to modernize your home's décor.
1. Paint with colors that tie your home together
Never underestimate the power of a little paint. Neutral beiges can brighten up a once dim study. Bright, spunky accent walls can restore youth to a once formal dining room. A fresh coat of paint can help tremendously in your effort to update your home, and it takes very little time or money.
2. Add furniture that fits with your home's restored style
Use a mix of modern and era-specific pieces to bring harmony to your home's design. Repurpose vintage furniture in unusual ways to bring an unexpected element to your room. The key to furnishing your old home with new furniture is to blend styles in a compatible way. In doing so, you'll update your home without losing its unique character.
3. Strategically incorporate accent pieces to draw attention
Fun accent pieces can an easy and inexpensive way to update your home's appearance. Try to choose some accents that enhance the design of your home. New pieces can be great additions as long as they don't clash with your home's existing features.
Call a Remodeler If You Get Stuck
While remodeling an older home is a lot of fun, it is also much easier said than done. So if you hit any road bumps, don't hesitate to reach out to a local remodeler.
If you're looking to remodel in the greater Boston area, contact Thomas Buckborough & Associates. The dedicated team at TBA has the knowledge and expertise to make your home remodeling project a success. Partner with us and experience the TBA difference. Book your appointment today!