Working with contractors is not always simple. If you've done any home improvement projects, you've probably been a part of one or more frustrating conversations. Learning how to work with contractors is a valuable skill to have as a homeowner.
The good news is that it doesn't have to stay that way. As a customer-facing business in the construction and contractor remodeling industry, we've seen and worked with many customers that haven't always had great experiences.
Today we're compiling some of the practices that can help you communicate with and choose the right contractors to get the job done. Let's dive in and learn more about what it takes to find a company that wants to get the job done right.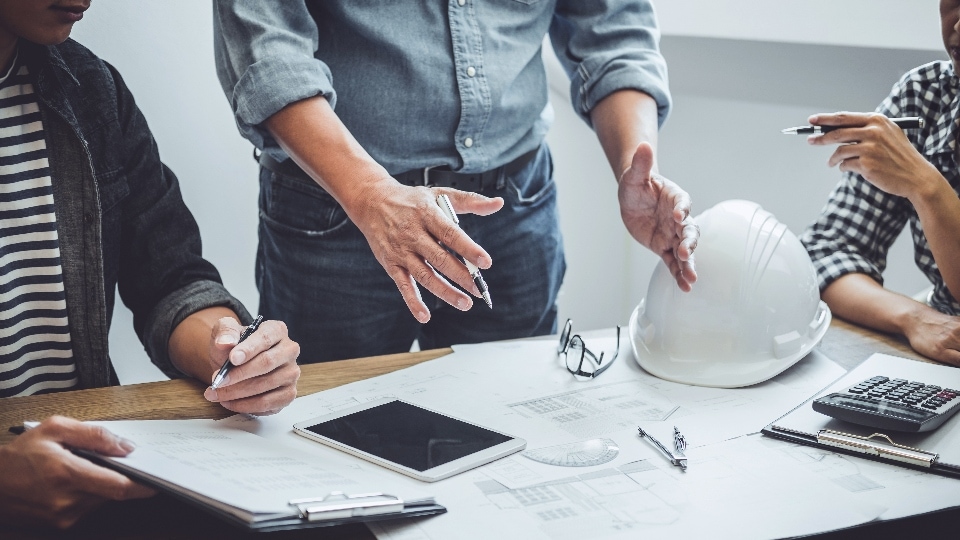 Finding a Trustworthy Contractor
The first step to working well with a contractor is finding someone that is going to be trustworthy. There are quite a few different ways that you can find a contractor, such as searching the web, seeing ads in the newspaper, or receiving referrals from friends or family that have used them in the past. The best and the most likely way that you'll find a trustworthy contractor is receiving a referral from someone who has had work done by them.
If you're new to an area or aren't aware of any contractors in the area, then you should dig into the reputation of every contractor you come in contact with before you choose to work with them. Here are a few questions you can ask yourself while you look into each contractor.
Look into their website, does it seem professional?
Do they follow through on commitments during the initial contact phase?
Are they a long-standing business in the community?
Do they show pictures of work that they've done?
Are they easy to get a hold of?
Each of these questions will help guide you towards a general contractor that's going to get the job done right and not leave you hanging.
How to Work with a Contractor
When you begin to approach hiring a contractor for your home project, you might still have to decide between more than one possible company to work with. In this situation, you can learn a lot about what it will be like to work with them during the bidding process. Be sure to receive multiple bids so that you're not paying too much or too little. Paying too much will break the bank when it doesn't need to be broken, and paying too little could mean that you're not choosing the right company for the job or that the job won't be completed with enough attention to details and quality.
1. Build a Relationship
After you've hired a contractor, you'll need to develop a relationship with them as you begin to discuss what your project will look like. Don't be afraid to learn a little bit about them. You're going to be in close proximity to each other during the project; there's no reason why you can't get to know your contractor.
2. Set a Professional Tone
While it's great to build a friendly relationship with whomever you choose to work with, it's also important to set a professional tone and be sure that your contractor understands the importance of delivering a high-quality product to you. You, as the homeowner, are the employer in this situation, and the job should be handled like that at all times.
3. Get Everything in Writing
Finally, in order to maintain a professional relationship, be sure to get everything in writing. Home projects are expensive as it is, but they can grow in cost if you're not careful. Be sure that your contractor offers you a fixed-costprice proposal. You'll also want to sign a contract with the company that you're working with. It's all too easy for contractors to jump ship after the project is started. Don't be someone that's taken advantage of, instead work with a professional and real company.
If you're looking for a home remodeling contractor that you can trust, we'd love it if you took a look at Thomas Buckborough & Associates. At TB&A, our top priority is customer satisfaction. That's why we've received so many great reviews. Just take a look at the testimonials featured on our website. Take a step towards your dream home by reaching out to us today! We'd be happy to work with you and help you design and build the space that you've been imagining.
Need Remodeling Help? Drop Us A Line Below!