Ever wonder if the interior design trends that you're using are outdated? Hiring an interior designer can be expensive and staying up to date on interior trends year in and year out can be tough. But we're here to help. We're breaking down some of the most outdated interior design trends and natural materials that you should try to avoid in 2023.
Fashion and design trends will always come and go. Take, for example, the way that the world has all of a sudden become obsessed with mid-century modern. A style that had already come and gone at least once if not several times in the past.
When it comes to design trends in 2023, here is what you should avoid!Out
OUTDATED INTERIOR DESIGN TRENDS TO AVOID IN 2023
It should be noted that none of these trends are inherently bad, and we're not saying that you need to change everything about your home right away completely. Instead, keep these out-of-date trends in mind as you look forward to redecorating in the future.
THE ALL-WHITE ROOMS
White on white has been popular as of late, but we're betting that it's going to be a little overdone. Instead of painting your walls white, getting a white comforter and a white chair, spice it up a bit by adding bright colors to the room using decor elements like floral patterns on accent walls. Having a boring muted palette can really take away from a living space.
WHITE SUBWAY TILES
The good ol' white subway tiles have been the tried and true way to go for a while now. However, it's time to change it up and use some different styles of tile. There are many different ways to use tiles and create a backsplash without using the classic white subway tiles. But don't worry, they're sure to come back in the future and be all the rage again!
PASTEL COLORS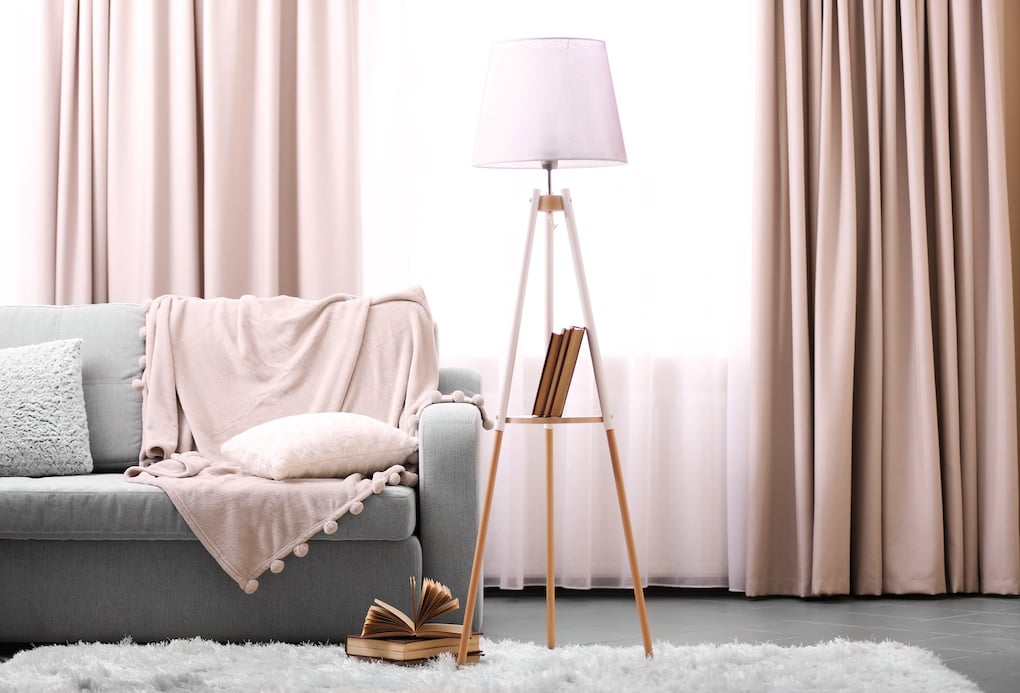 Pinks, yellows, and blues are all popular pastel colors that can add a lot of character to the interior of your home. But moving forward into 2022, we're expecting to see the use of pastels begin to look more and more outdated. The best part about this outdated trend is that it's always easy to paint a wall or switch out an accent color quickly. Other interior design trends like peel and stick wallpaper make it easy to change out outdated colors and design elements.
COLOR BLOCKING
Another one of the biggest interior design trends in 2020 was color blocking. Not many people bought into this trend, but when it was used, it looked great and really set different rooms throughout the house apart from the rest. Instead of two different colors or different materials on a single wall, stick to one solid color. A lot of interior designers use earthy tones in outdoor spaces
THE USE OF FAKE STONE
Fake or false stones are long overdue for a pullback. While styling certain laminates doesn't look so bad, trying to match marble or terrazzo can look really tacky. In general, if you're going to use fake stone in an outdoor space, do your very best to ensure that it doesn't look fake.
FAKE PLANTS
Fake plants are a common way of decorating these days. If you're using fake plants, it's either because they're cheaper or because you aren't able to keep a plant alive for very long. (we understand that) Changing it up and adding real plants to your decor might not be for everyone, but it definitely is a way to add some "real" life to your home. If you're thinking of buying some plants, here's a list of the easiest house plants to keep alive.
FORK AND PIN LEGS
For the last several years, fork and pin legs have been widespread. While they likely won't die off altogether for some time, they are beginning to fall out of style. In general, they've become a bit harder to find at stores as many homeowners are looking for wood or more traditional looking chairs and tables.
CHILDREN'S THEMED ROOMS
Every kid wanted a themed room in 2018, 19, and 20. But when it comes to adding resale value to your home, you might consider painting over that theme and offering a blank canvas for the next homeowner. If your child still loves their Star Wars or Princess-themed room, feel free to leave it up for as long as possible. After all, it's for the kids! Floral wallpaper is another great choice for children's rooms.
We hope you've enjoyed this post and found it useful! If you're looking for more info on decorating, remodeling, or renovating your home check out some of the other information on our blog! And if you're looking for some extra room ideas, check out this post!