You've finally moved into a bigger house that has all the space you need. You've needed the space for a while – but suddenly you realize you may not have a use for all your new space yet! This is where you get to put your spare room ideas to work.
If you're dreaming of your new home-to-be, this post can be inspiring for when you do finally have the extra space you want so badly.
While we aren't advocates of buying things just to fill space, there are some fun things you can do with a spare room. Filling out extra rooms can make your home more functional, more enjoyable to live in, and actually make you more effective.
Everything from an at-home gym, to a reading nook, can turn empty space into a fun and usable space. Who knows, it could even save you money down the road by not having to use a gym membership. Everyone has at least one room that they'd love to be able to use more. Here are 13 extra room ideas for getting more out of your home!
1. ATTIC TURNED BEDROOM OR SUITE RETREAT
If you have a home with an attic that's only being used for extra space storage, you've been missing out. For homeowners who want to offer overnight guests a place to stay, turning your attic into a guest room is a smart move. If you don't think you'd use the space for guests, you could instead turn it into a suite retreat—a spacious and secluded room to get away from the rush and busyness of life.
One hurdle many homeowners need to overcome in this process is the current state of their attic. Generally, attics are grimy, poorly ventilated, and used primarily for storage. Point is, modifying your attic into usable spare space isn't always the easiest task. That being said, you can actually make your home feel bigger by turning your attic into a guest bedroom. Adding a sofa bed or some sort of closet space is another great way to improve your spare bedrooms.
On top of that, it can add value to your home if done properly. We always recommend assessing your ability to tackle such a project, and welcome professional help if need be.
2. HOME OFFICE
Most of the homes that are built today include home offices. However, older homes tend to not have home offices included in their layout. Sure, you can open your laptop at the kitchen table, but how much better is it when you are in a designated area to get work done, pay bills, or do your online shopping. A home office with storage for your books, files and records, and other similar items is a great addition to any home.
Many different rooms convert into an office space well, but one of the most popular is the extra bedroom. Extra bedrooms work well as home office spaces because of the natural light and the blank slate that they offer. A mudroom or extra counter space in the kitchen can also be turned into a great spot for an office desk. While both of these spaces aren't as secluded as a second bedroom, they are still great for getting your work in and having a place to work on your laptop.
3. FINISHED BASEMENT FAMILY ROOM/MULTI-PURPOSE ROOM
Of all the rooms in a house, the basement is notorious for being unfinished and left to collect boxes on the concrete floor. There are several ways that you can turn a lackluster, unfinished basement into something special. One of our favorites is a family room, living room, or craft room. If your basement is completely unfinished, then you'll have a lot of work to do. From sheetrocking the walls to laying flooring, the task may seem daunting. Don't let that stop you from utilizing this unused space. There's always the option of calling a contractor like TB&A to help you reimagine your basement!
After the project is finished, apply a nice neutral color paint and get a sofa set. All you'll need to do is finish up with some simple decorations, and your new room will be ready to enjoy. Who wouldn't like another family room to enjoy evenings at home?
4. BASEMENT GUEST ROOM
Many basements would work well as a spare bedroom or a dressing room too. While a basement guest bedroom might not be your first thought, it does offer a great place for guests to have to themselves. The advantage of putting a guest room in the basement is that it's more separate from the rest of the home. It allows overnight guests to enjoy some privacy and have more space during their stay
Another huge benefit to having an extra bedroom in the basement of your home is it allows you to go about your routine without worrying about bothering your guest. If need be they can work down there, or sleep in, and you won't have to worry about disturbing them. This is usually not the case in a same-level bedroom – especially if the room is adjacent to the master bedroom. Having a walk-in closet & a laundry room nearby will make your guest suite even more convenient.
5. HOME GYM
Another spare room option is the home gym or yoga studio. Some individuals enjoy physically going to a gym outside of their home, but others need to be able to walk down the stairs to a home gym to feel motivated. A home gym is easy to get started. All you need is some rubber mats, a few wall mirrors, some free weights, a yoga mat, and workout benches. Here are some pictures of home gyms to help you feel more inspired!
Another cool advantage of adding a home gym is you can actually save money if you are already paying for a gym membership. You won't be able to use the excuse of not working out because you didn't want to drive to the gym!
6. CREATIVE ROOM
This is one of our favorite spare room ideas: make it a creative/hobby room! Like music? Make your musical instruments easily accessible by hanging them on the wall in your new music room. Like painting or drawing? Build out the room in a way that inspires creativity. Often one of the biggest barriers to creativity is just setting the time aside to exercise your creative strengths.
The beauty of having a creative room is it can look however you want it to. Build out the space that is most practical for your hobby or creative practice. Get excited to think outside the box on this one.
7. CREATE A READING NOOK
Corners can be one of the hardest places in a home to know what to do with. It's never a great idea to put too much in a corner from a design perspective, but designating a corner space as a reading nook might be just what your home needs. Reading nooks are also relatively simple to create. All you'll need is a well-lit corner, preferably one near windows, your favorite chair or sofa, and some plants or decorations. If you want to take your reading nook to the next level, you can include a bookshelf or other things that you might find in a library.
8. MOVIE ROOM BEDROOM IDEAS
The trick to creating the ultimate movie room is having enough good seating. Make sure every seating area has an excellent sight of TV or movie screens. If you have a spare room where a window is installed you will also need curtains to block daylight and create a calming ambiance. Finalize the experience with a mini-fridge for beverages, a popcorn machine, and a projection unit for a true movie experience. You could even dedicate all walls to a projector so that the audience can experience an authentic theater experience. Finish the cinema experience by adding popcorn to the room with a popcorn machine or a fridge for beverages or a popcorn bar.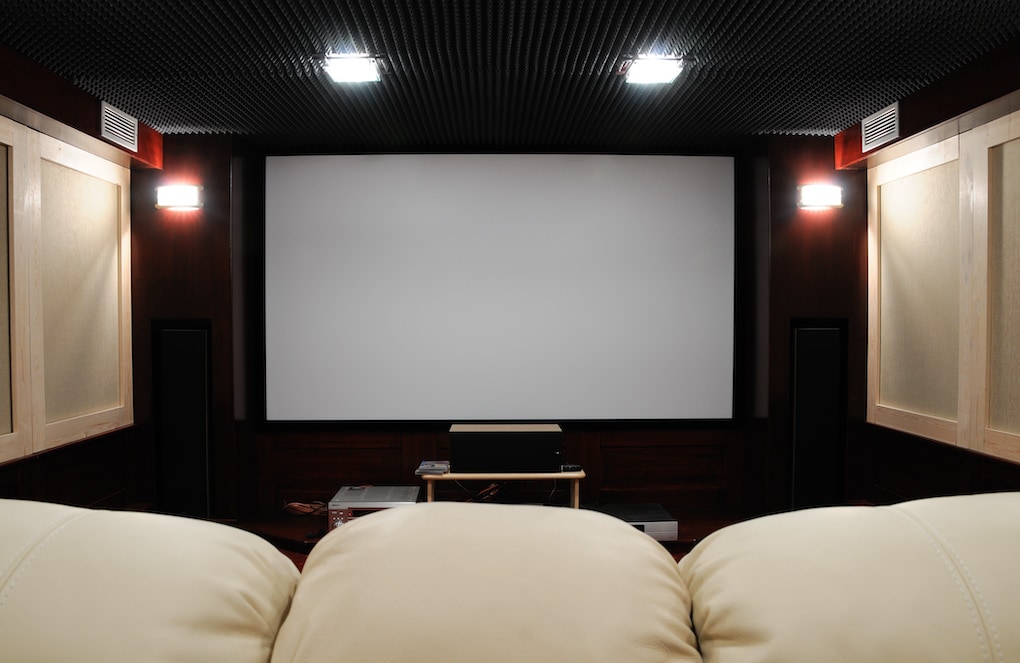 9. KIDS PLAYROOM
A kid's playroom or game room is one of the most commonly used arrangements in spare rooms. It's a great place to send the kids to play when they are getting on mommy and daddy's nerves. With this spare room, you can also teach your kids how to clean after themselves and provide some sort of allowance or reward to encourage good behavior.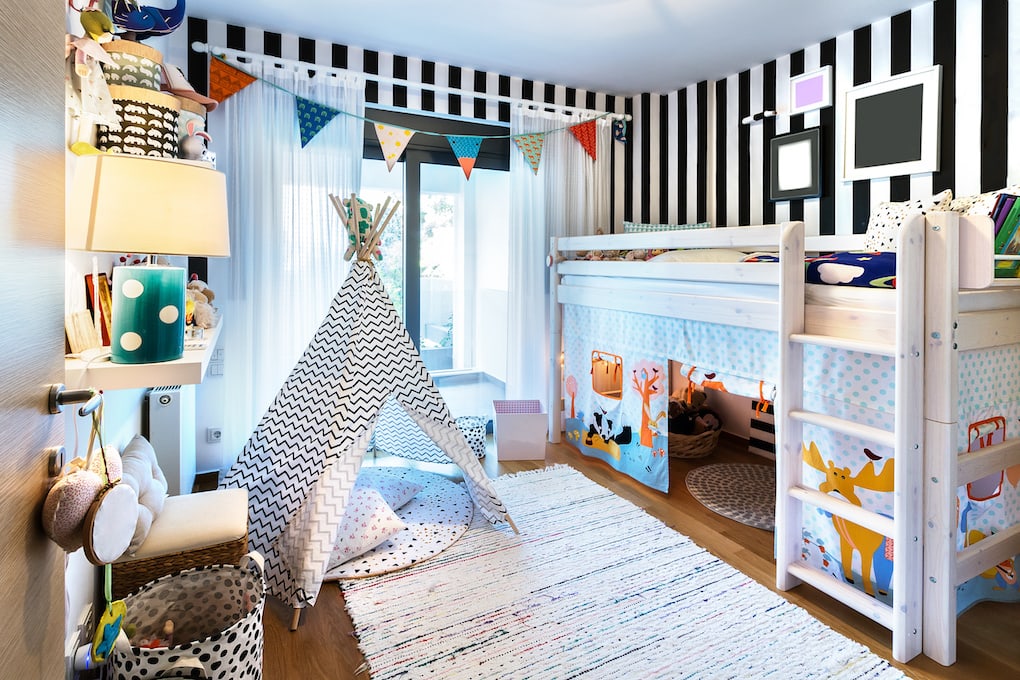 10. GAME ROOM
While kid's playrooms are great for kids, sometimes adults need a place where they can get away and enjoy spending time with friends playing cards or a never-ending game of monopoly. No matter the type of games that you love to play, there are all kinds of options out there, and of course, dedicating a room in your house just for playing and enjoying games would make all your friends jealous.
Be sure to have lots of table space and a few different open shelves on the walls where you can display some of your favorite games to play.
11. YOGA SPACE
We did mention a workout room earlier, but some people enjoy other types of workouts far more than they do lifting weights. Of course, you can always complete a yoga routine in your living room, but wouldn't it be great to have a room where you could dim the lights, play calming music, and be surrounded by plants. Maybe space for yoga in your home is exactly what you need.
12. READING ROOM
Reading rooms are for the old souls. There are many individuals or families that would rather read a good book than watch a movie. Open shelves full of books and lots of fun little seating areas are perfect for reading rooms. Better yet, add a coffee bar and drink station to make the room even cozier.
This room might also be perfect with a fireplace. Whether wood-burning, electric, or gas, it's sure to warm the room up.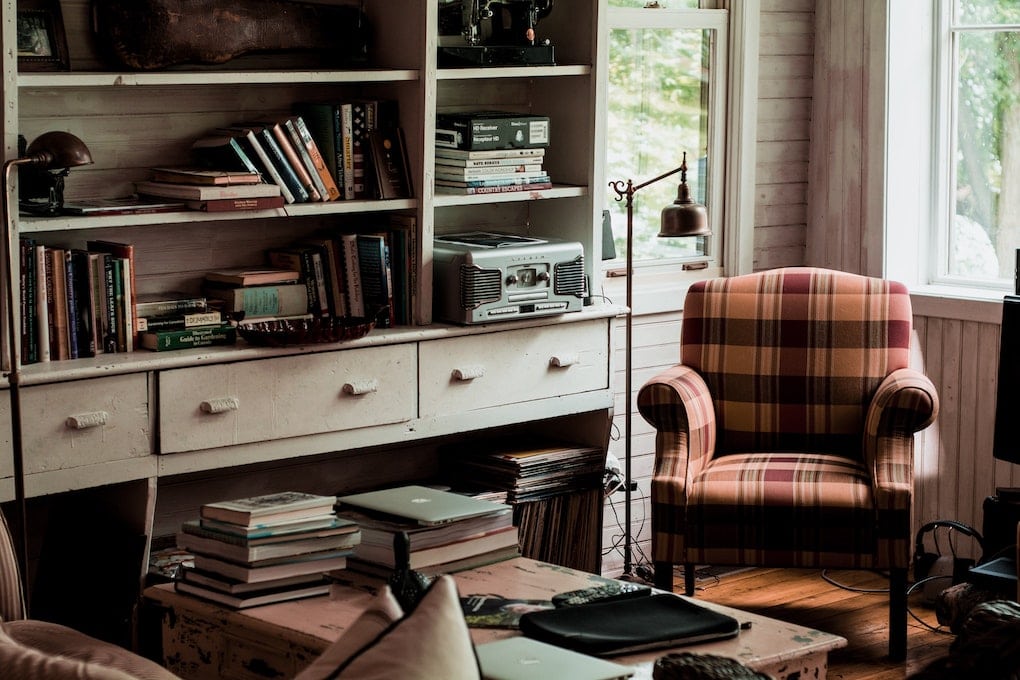 13. NURSERY
You might not have gotten far enough in life to want a nursery, or you might have adult children already. But, if you're living in a home that you want to be in for years to come, adding a nursery can be a great way to both add value and enjoy the space.
We love the idea of adding a nursery in a grandparent's home as well. Having a room that's dedicated to helping when you're watching the grandkids can make a huge difference.
If you're single or not ready to have kids yet, you might want to add a nursery before you have to. This can make having kids much less stressful.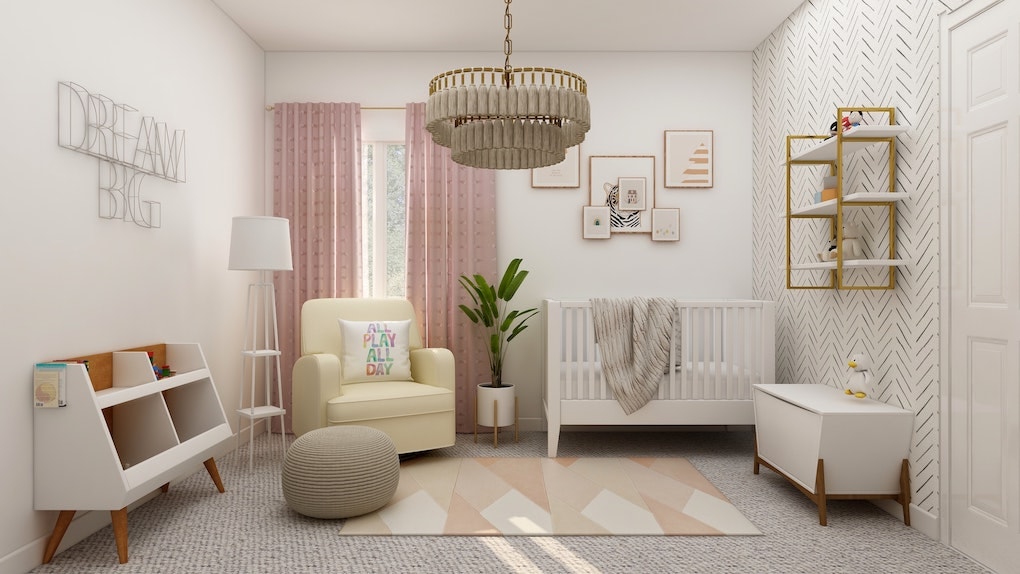 Are you interested in re-working some extra rooms in your house? We love when homeowners come to us with ideas on how to innovate and recreate their extra space. There are so many things you can do with a spare room besides just using it for storage.
Extra space in a home is valuable, and you should make the most of it!
Thomas Buckborough & Associates is an award-winning interior designer. You can be sure that we'll make the most of your extra space. Reach out to us today to get your project started!