Today's technology has made remodeling your home so much easier. There are hundreds of ways that you can use technology to visualize the future of your home, and the best part about it: you don't ever have to start a remodel without knowing almost exactly what it will look like.
Some of the tools out there even allow you to try different paint colors, different furniture pieces and even will allow creating full-color virtual models that you can "virtually" walk through as if they're already completed. Today, we're breaking it down so that you can better understand how it works and how you can get a virtual home remodel.
What is a Virtual Home Remodel?
A virtual home remodel is simply a home remodel done virtually using a computer program. Using the basic foundation and layout of your current home, designers are able to show you virtually what the home would look like when different changes are made to it.
While the design time to create a virtual home remodel is slightly longer than a traditional time, it offers both the homeowner and the designer more options for visualizing the design. Not every remodel or renovation construction company provides this service, so be sure to ask your contractor about it before you sign any contracts.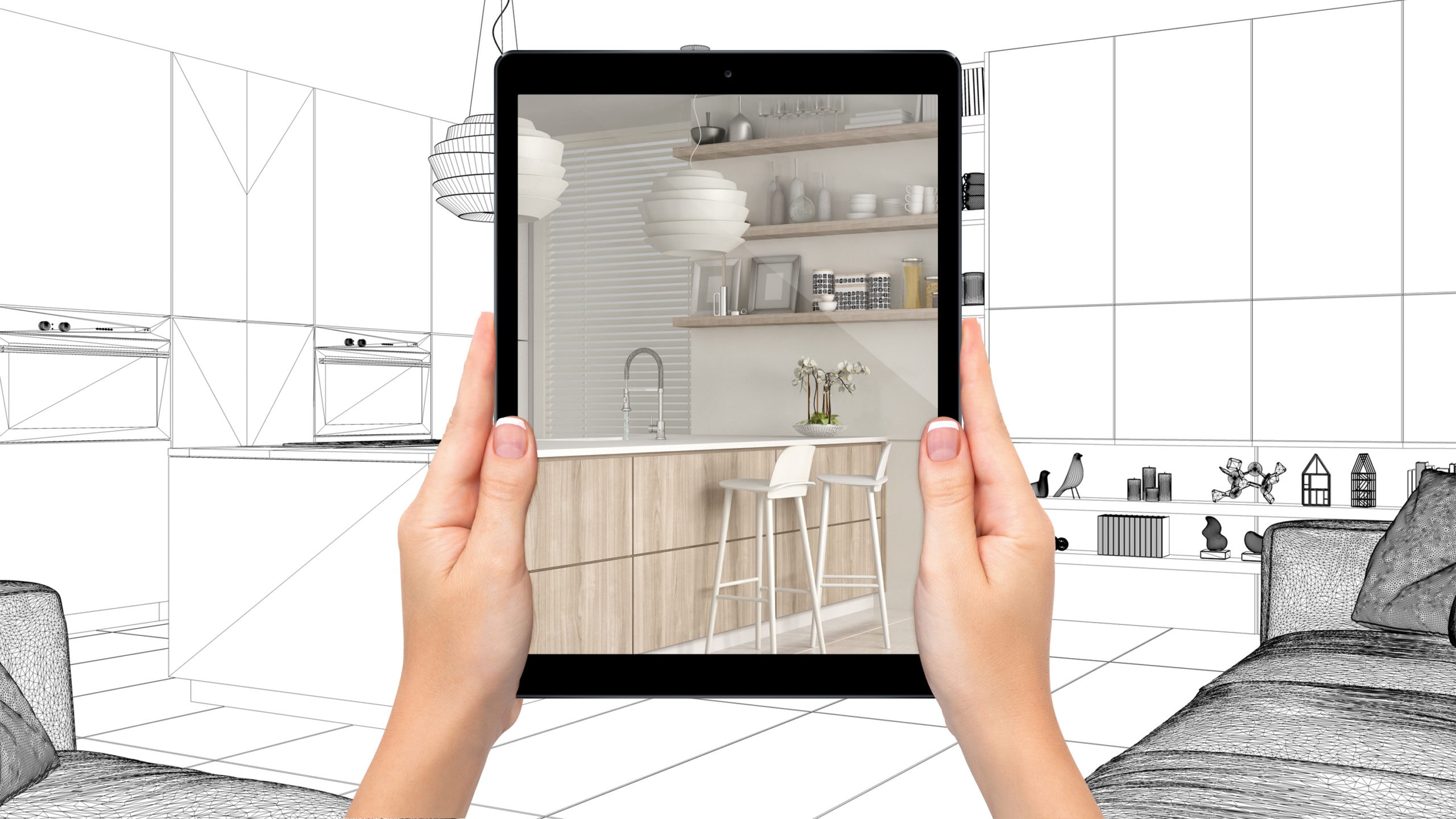 Advantages of Virtual Home Remodels
When you choose to use a contracting company that offers a virtual home remodel, you'll be able to see all of these different advantages that you wouldn't otherwise see.
Choose Your Paint Colors
As we mentioned before you can change the different paint colors and even adjust accent walls, cabinet and closet colors, doors, and along else that you might need to be customized. Ultimately this allows you to skip the process of trying different paint colors in your home. Instead, you can just paint it once when you decide on a color you like in the virtual model.
Change Your Flooring Options
Choosing your flooring can be one of the hardest and most frustrating things for homeowners. Flooring options are wide, and there are quite a few different things you can choose from. Whether you want to use laminate, hardwood, or tile, the design software breaks it all down and shows you what's best for your home.
You can even compare these different flooring options by creating a few different models and placing them side by side. The accuracy represented in the virtual designs will not disappoint, and it will definitely help you make a decision that you're happy with for years to come.
Look Through Finishing Touches
Do you ever feel like you just have to trust your contractor? Maybe it's hard for you to visualize the little things. From trim to hardware and furniture, a virtual design can represent it all. You won't have to worry about trying to trust that your contractor understands the style you're going for. Instead, just have them plug in some different options to the design software so that you can find what's right for you.
The finishing touches are one of the best parts of a virtual remodeling experience. You're sure to love how it helps you.
Look at Different Appliances
Different appliances and appliance styles can also be added to the design. This is a great way to decide on appliances based on how they look or to see where you'd like to put them in the floor plan. Floor plans can be tricky on paper, but you'll find that it's much easier to visualize and enjoy with augmented reality.
Interior design is tricky, and we think you shouldn't have to just imagine what your home might look like. We'd like to lay it out for you and let you play around with the design until it's just the way that you want it. Why start in on a project if you're unsure of whether or not it's going to be what you want.
Roofing and Siding Options
Suppose you're working on an exterior remodel or getting your exterior redone on your home. In that case, a 3D model will greatly aid in your ability to choose siding and roofing materials that match and complement each other. While exterior construction professionals have a good idea of what goes together well, being able to see it for yourself is a huge advantage and might cause you to make a different decision that you wouldn't have made otherwise.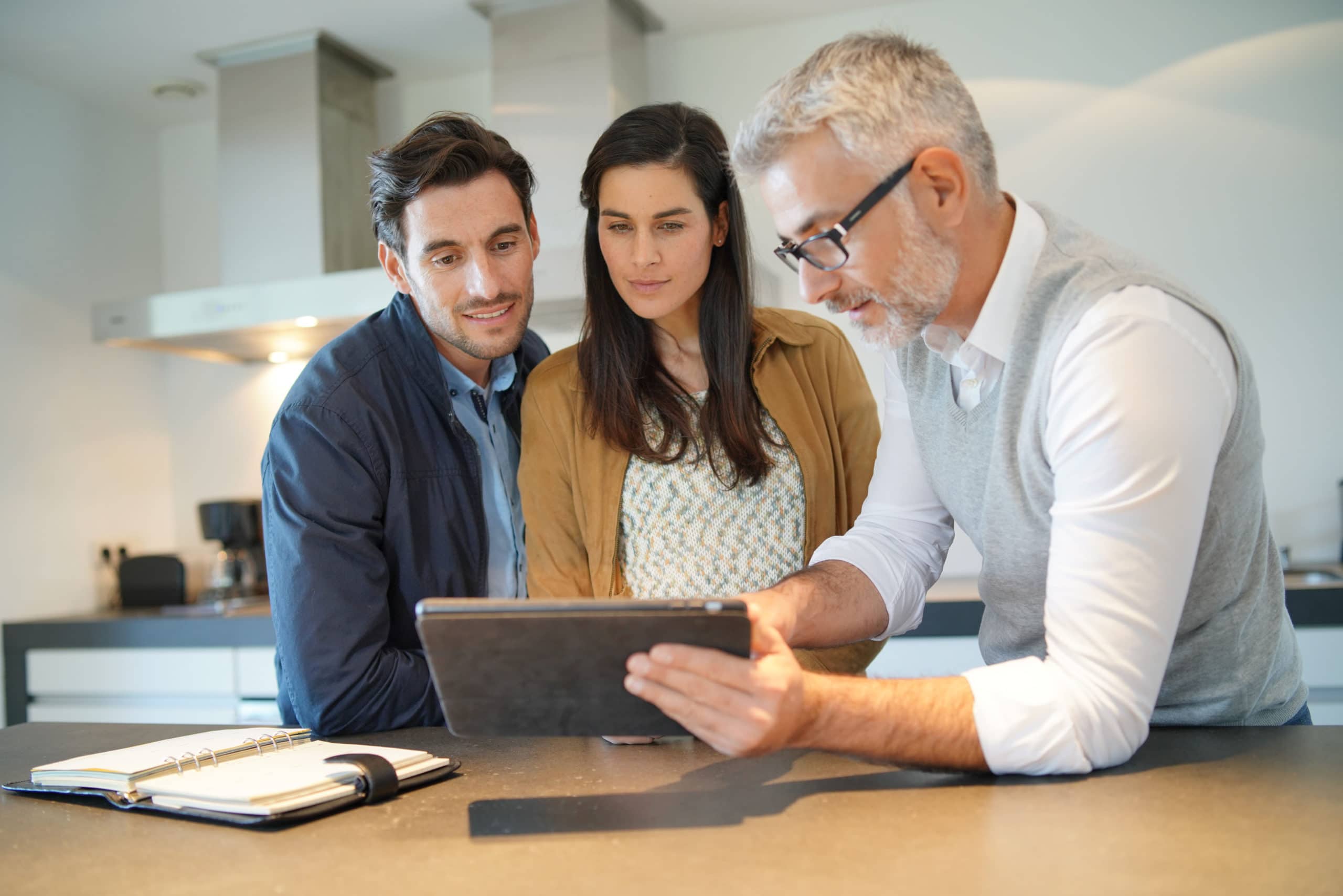 At Thomas Buckborough & Associates, we're proud to be offering this technology to our customers. We think that virtual remodeling is the future of remodeling, and it will help homeowners make decisions that they are truly happy with and excited to have. Sometimes after a remodel homeowners feel that there were things they would have done differently. But that feeling is far less common when it comes to virtual remodeling and interior design. We think you'll be fully satisfied with your home after we're finished.
If you're interested in learning more about our process or getting your own home remodeled, reach out to us! TB&A is a professional design and build firm that has been serving the greater Boston area for over 25 years. We'd love to help you bring your dream home to life so that you can enjoy living in a home that brings you joy every day.