The bedrooms in your home should feel warm and welcoming. If you (or your guests) don't feel that way about bedrooms in your home, undergoing a bedroom remodel is a good idea.
To assist in your bedroom remodel, here are 21 bedroom remodel ideas. Some of these ideas will be DIY friendly, and others might need a contractor's touch to reshape the space fully.
Whatever your skill level, we hope these bedroom remodel ideas are useful for inspiration and mood boarding.
BEDROOM REMODELS THAT PAY OFF
Many homeowners add-on to their bedrooms because they need a change and want to create a more comfortable environment in their home.
It's also important that your bedroom remodel pays off in the future in terms of resale value. Spending a significant amount of money on a big project and not getting any of the money back when you go to sell your home can be a big disappointment. Any time you add to your home, you should be able to get some of that investment back.
To ensure you get the return on investment (ROI) you expect on a remodeling project, be careful not to overbuild within your neighborhood.
Some homes built beyond the value of neighboring homes will be harder to sell or can possibly hit a market cap. Before undergoing a large remodeling project, be sure to have your home appraised. You'll need to know if it's worth adding on to or renovating. Most times, your contractor or a realtor can help you with this process.
Here are 21 bedroom remodel ideas for your home!
1 TRANSFORMING A BEDROOM INTO A MASTER SUITE
A master suite is even better than a normal bedroom. The perfect master suite incorporates a number of the below ideas, including luxury bedding, a seating area, a large walk-in closet, a beautiful spa-like bathroom, and more.
If you're looking to go all out, then a master suite is the right choice for you.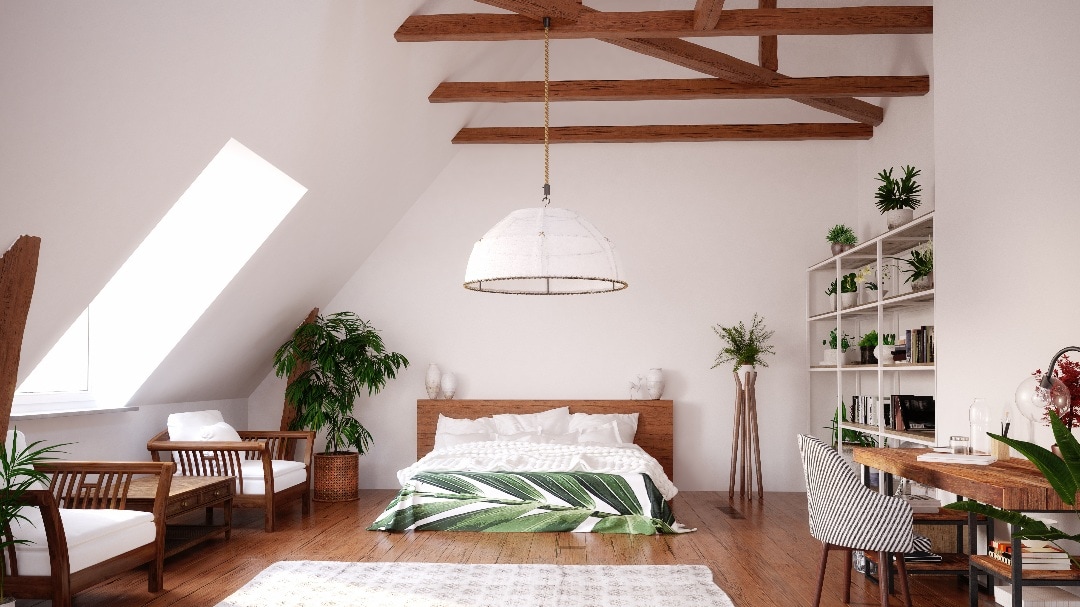 2 IMPROVED MOOD WITH NEW LIGHTING
Mood lighting is a great feature to add to your bedroom remodel (or a new kitchen layout for that matter!). Whether it's installing dimmers so that you can set the mood, or adding a chandelier or light fixture over your bed. Lighting can be a relatively quick way to add a new feel to your bedroom. Not only is light practical, but it really makes or breaks the vibe of a bedroom. If you have a decent room already but need it to feel a bit more elegant, consider getting creative with lighting.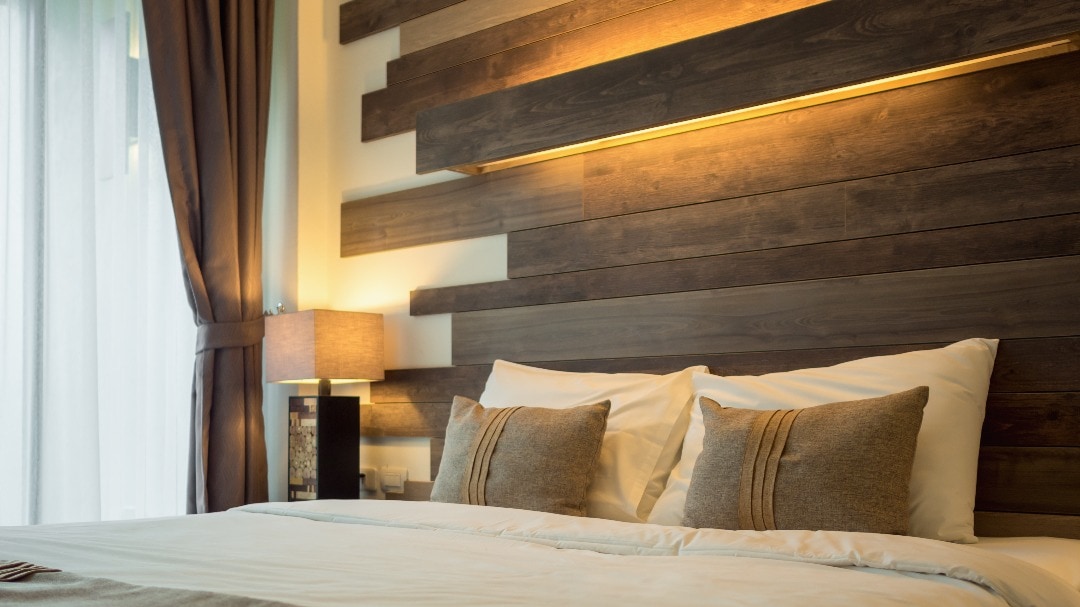 3 NEW FLOORING
In any remodeling project, flooring is a popular thing to change. Instead of installing carpet again, consider hardwood floors. Hardwood floors are a great addition to any room, and they go a long way for taking a bedroom to the next level. If you feel that hardwood floors will make the room feel too cold, consider adding decorative rugs, particularly under the bed itself.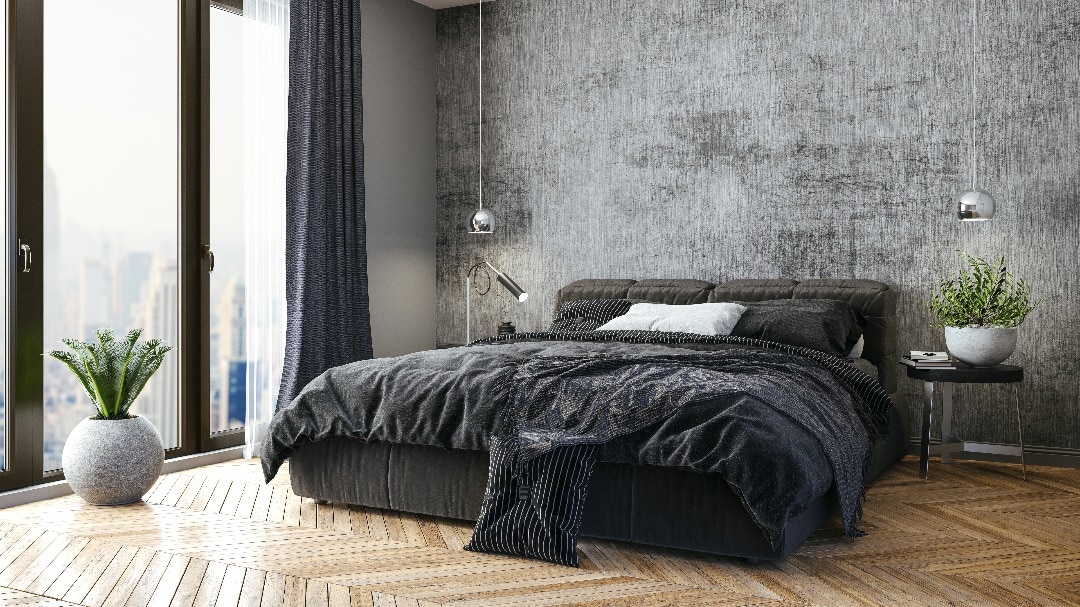 4 CHARACTER AND DECOR CHANGES
Adding character and decor, such as a new bed frame, house plants, rugs, etc., allows you to create a new bedroom design without fully remodeling. For some, remodeling either doesn't make sense for the house they're in or they don't have the money. Doing fun things with decor is a great way to mix it up and add to the space.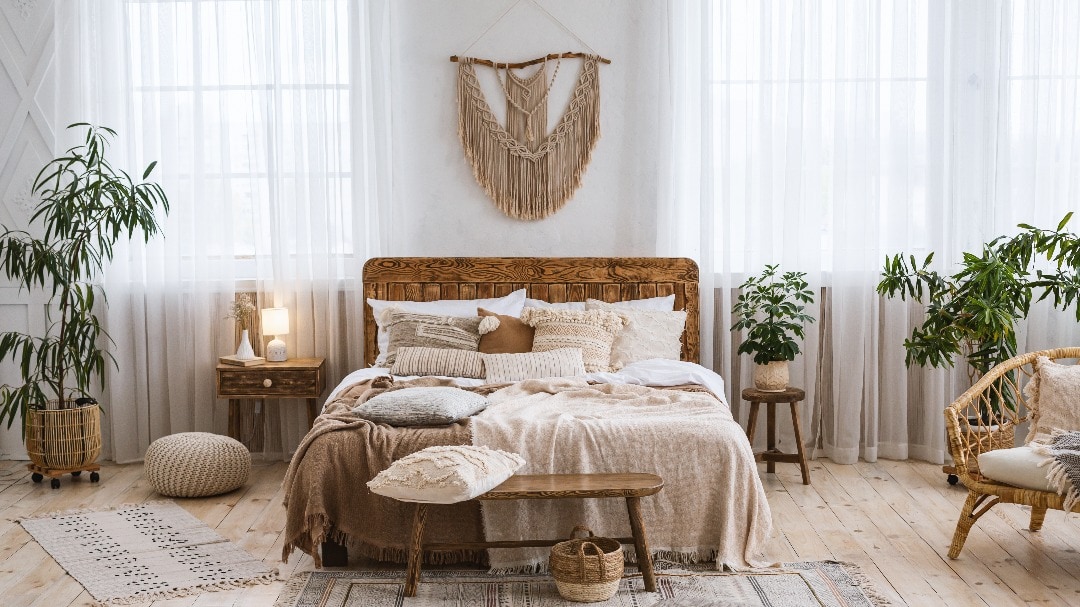 5 NEW BEDROOM PAINT COLORS
Along the same vein of decor is changing up the paint colors. New colors breathe fresh life into a space without spending a fortune. Look into recent trends and see what interests you or what you think would match the decor you're using. We wouldn't recommend going crazy with wild colors as that could impact the resale value of you home, but a good accent here or there can make a big difference.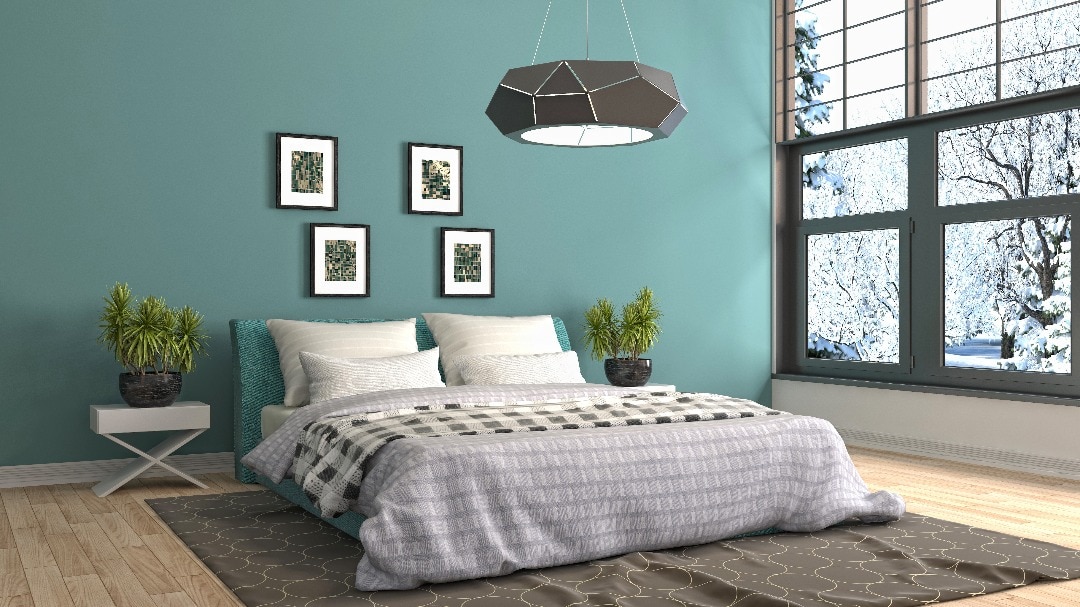 6 ADDING DRAWERS, SHELVES, OR DRESSERS
Adding shelving, dressers, and drawers not only saves space but also makes for a gorgeous room. Not many people can say they don't like the idea of a shelving unit. You can use it for books, decor, clothes, knickknacks, or whatever else you think would utilize the space well. An added benefit of shelves is storage. If this isn't a primary bedroom, you can use the extra space to get organized!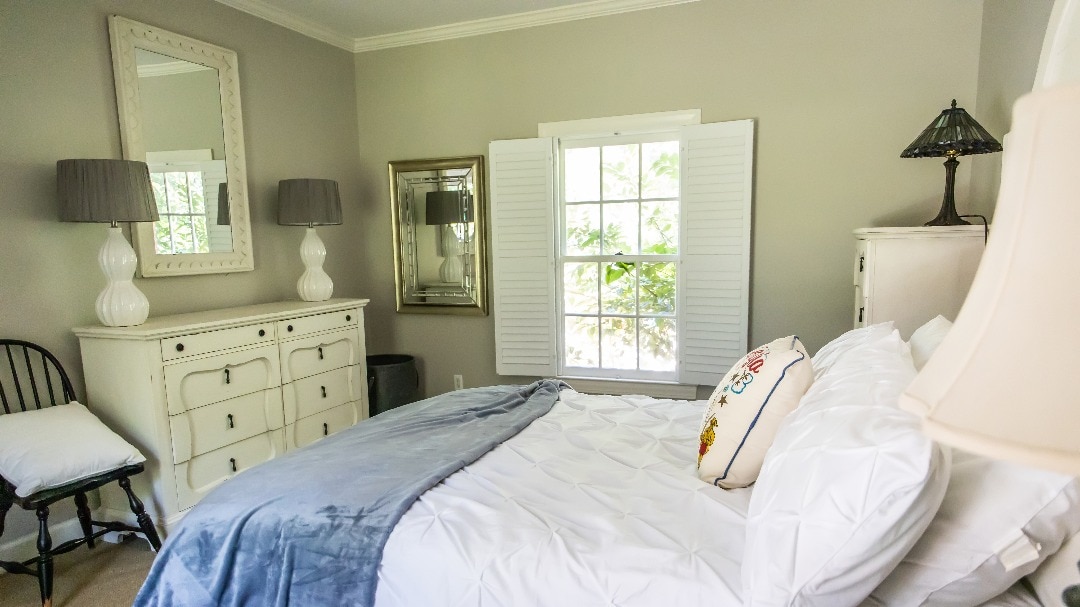 7 ADD A SEATING AREA
A bedroom with a seating area becomes an escape from the business of the rest of the house. It's a place where you can rest, read, and reflect on your day. This seating area could come in the form of a simple corner chair, a sofa, or a recliner. Choose what makes you feel most comfortable and at home.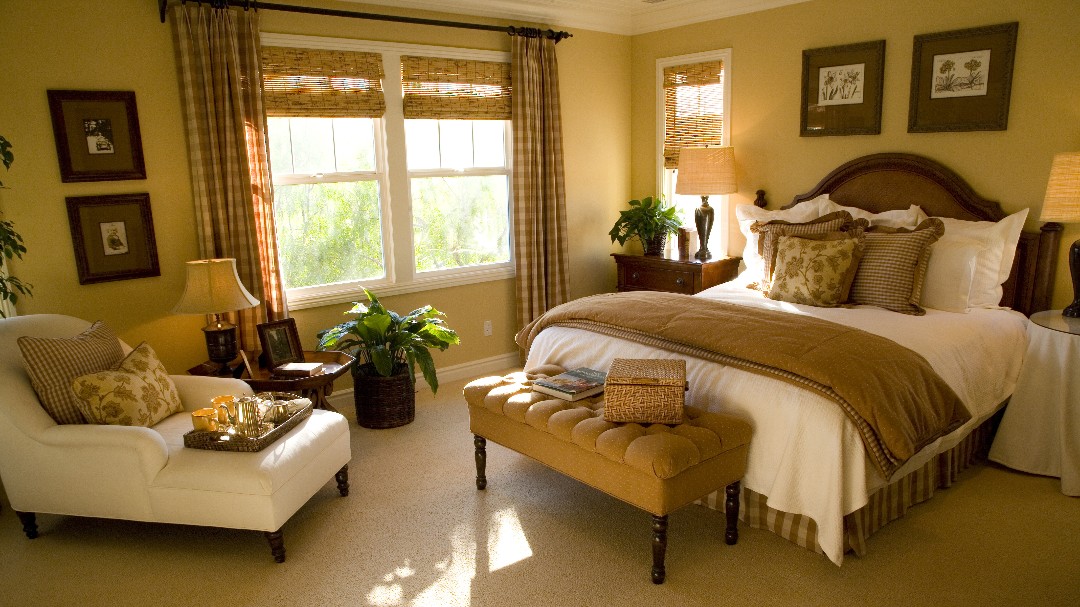 8 CREATE A COZY READING AREA
Like a seating area, a reading area offers plenty of opportunities for getting away from the craziness of life. A great way to do this with a remodel is by adding a reading nook in a window. These types of nooks are gorgeous and add to the ambiance of a room. If reading isn't your thing, you could tweak it to fit your creative needs – it doesn't have to be exclusively for reading.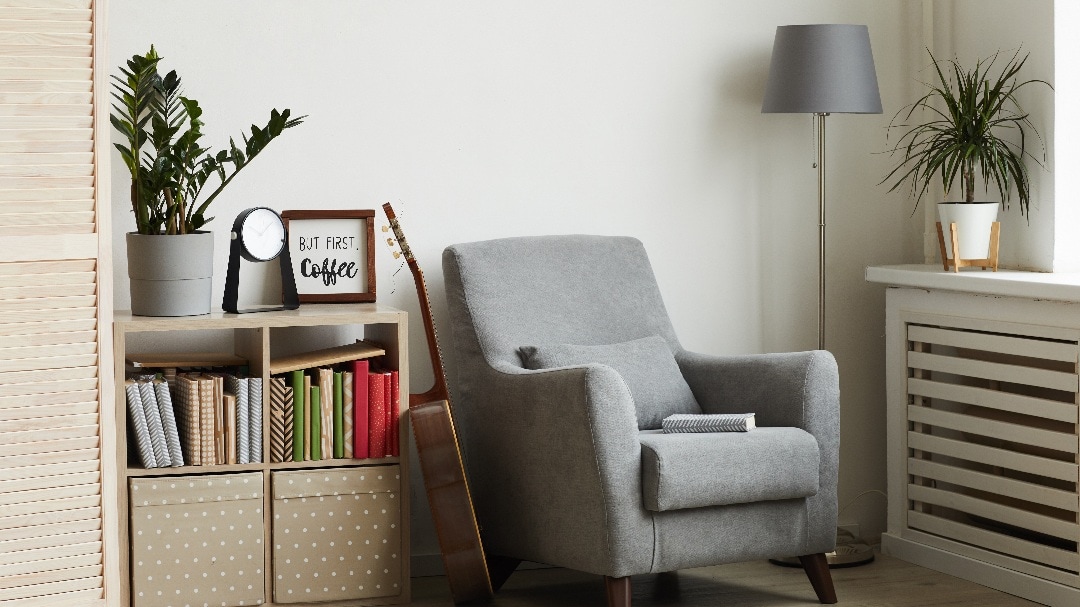 9 ADD A WALK-IN CLOSET
Walk-in closets are typically something you only have in a master bedroom, but we figured it would be worth adding here. Walk-in closets allow you to keep all of your personal clothing and items that you don't want in your bedroom tucked away. Not only do they help you keep everything organized, but they also help your bedroom always feel clean and neat.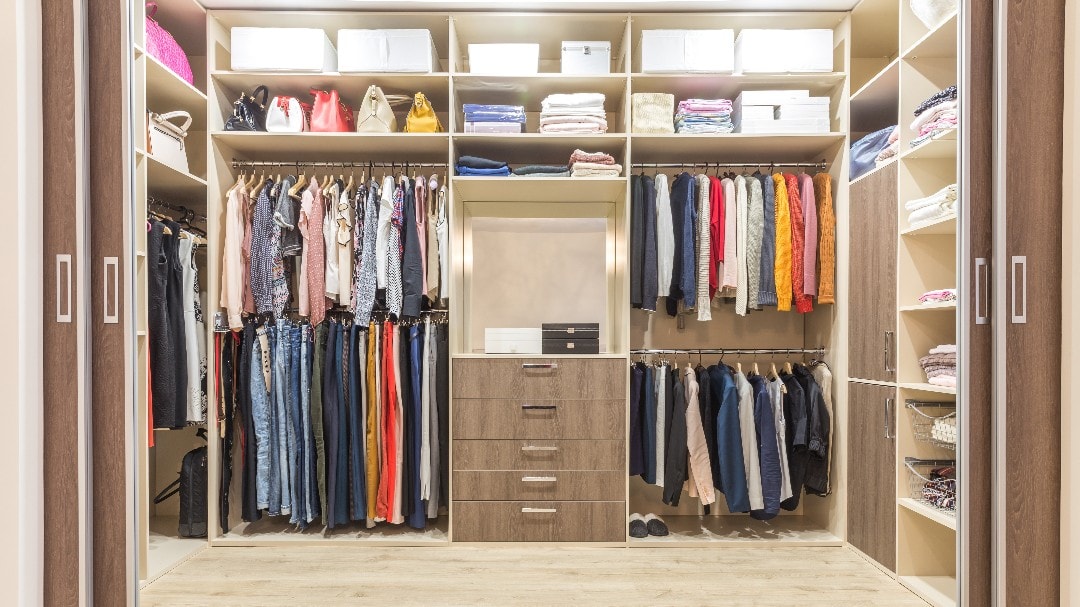 10 ADD AN ACCENT WALL
If you're looking for an affordable way to completely transform your bedroom's look, try painting one of your walls in a bold color. It can be anything from magenta to teal, and the effect is guaranteed to make all of your friends take a double-take. You can't beat this easy update for spicing up the place!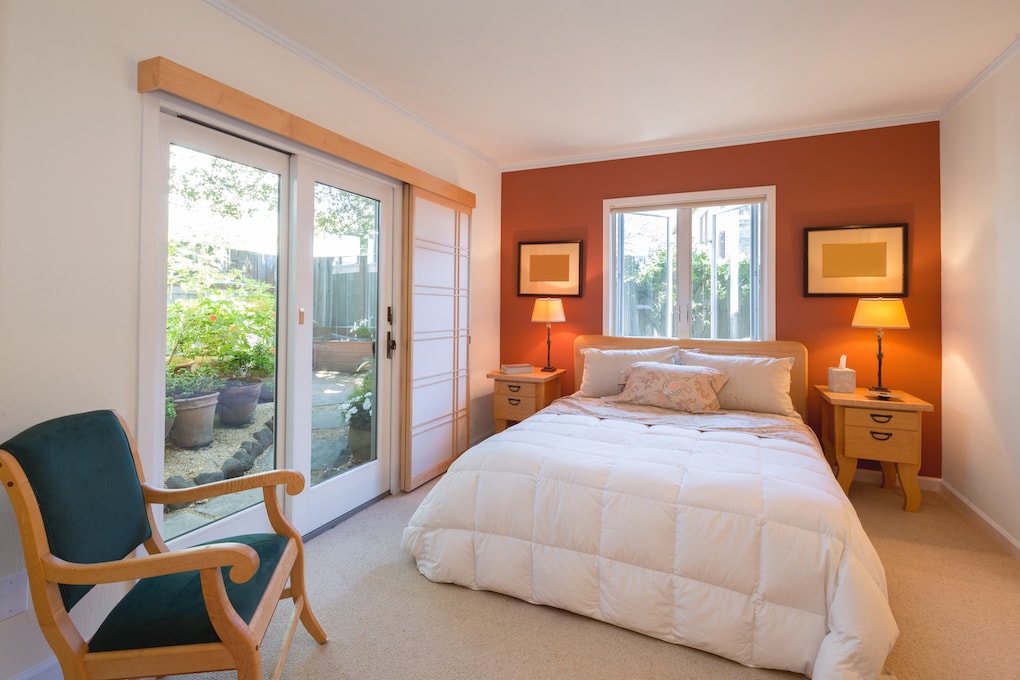 11 INVEST IN COMFORTABLE BED SHEETS
It doesn't matter how expensive or luxurious your bed is–if you don't have comfortable sheets to go along with it, your bedroom won't feel complete. Before you invest in a plush new mattress, take a look at the thread count of your sheets and consider investing in something new.
Do your research to find the best sheets. Here's a great resource.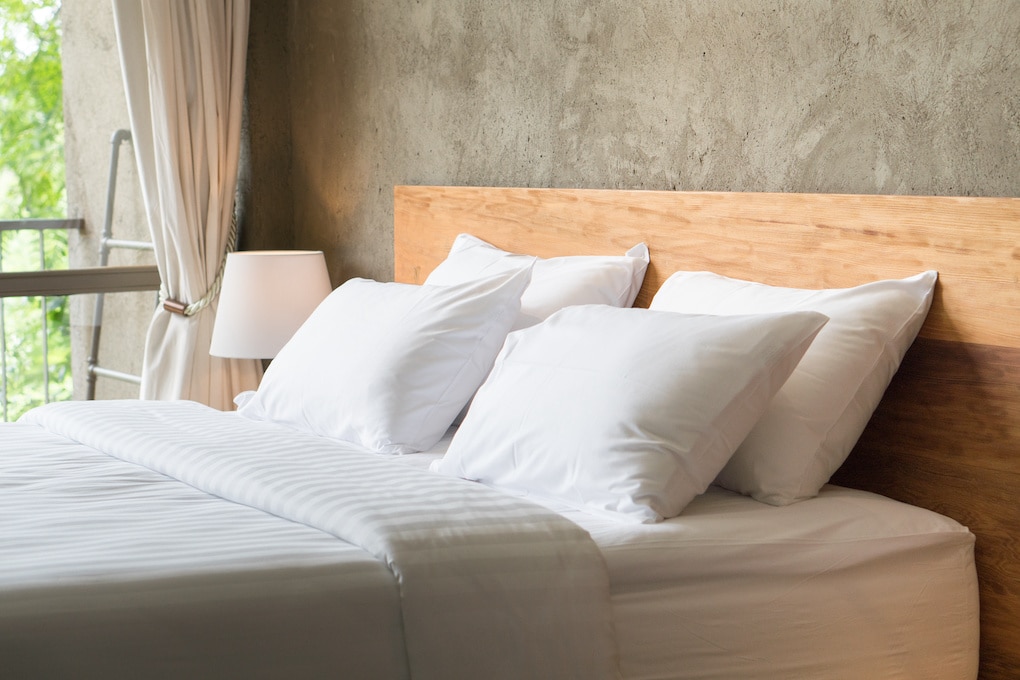 12 ADD A VANITY AREA
To make your bedroom feel a little more mature, add a vanity area. This addition is the perfect place to complete your makeup routine in the morning and keep your everyday products organized- creating a bedroom look straight from a magazine.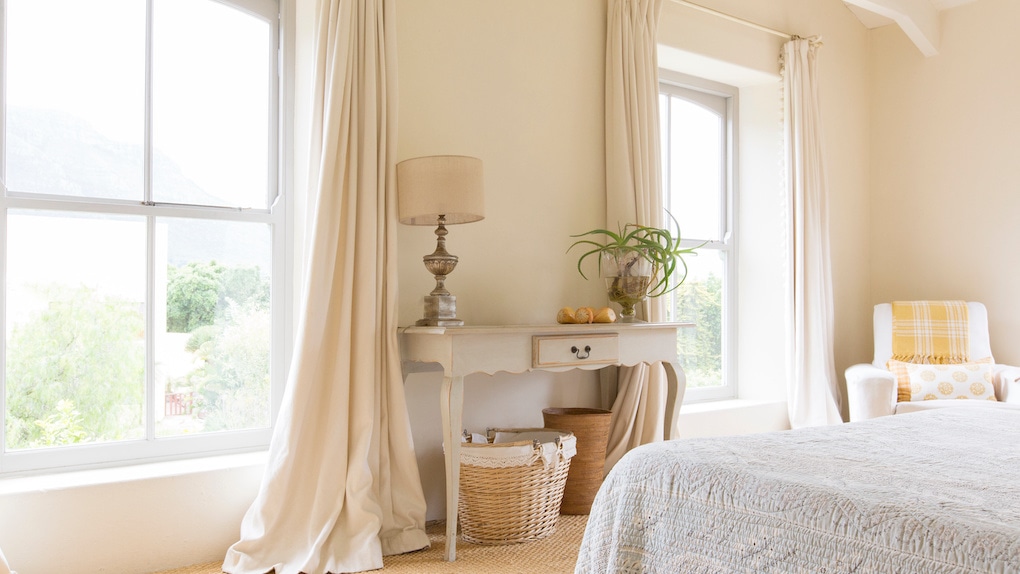 13 INSTALL A FIREPLACE
If you're feeling extra ambitious, take a look at your bedroom and consider if an addition of a fireplace is possible. It's the perfect place to curl up on chilly winter nights or simply for keeping yourself warm throughout the year! There aren't many people that wouldn't love having a fireplace in their bedroom.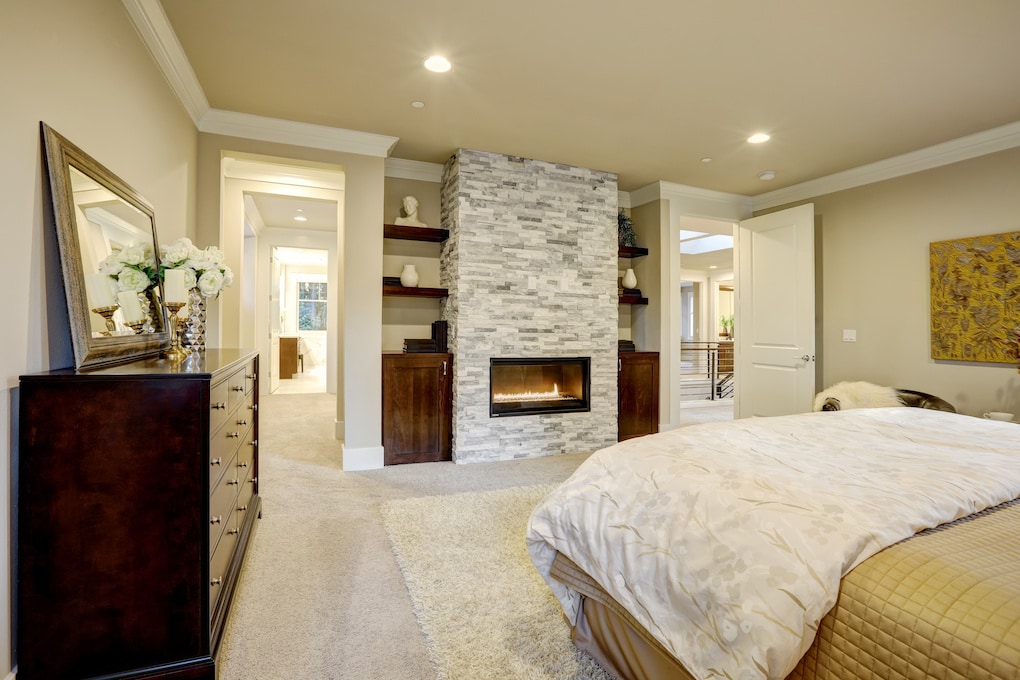 14 UPGRADE YOUR FAN
If you're someone who can't stand being hot when they sleep, take a look at your fan and perhaps upgrade it. Whether it's an overhead fan or a standing fan, each has its place and can provide many benefits. Some new standing fans will also filter the air and help to remove toxins.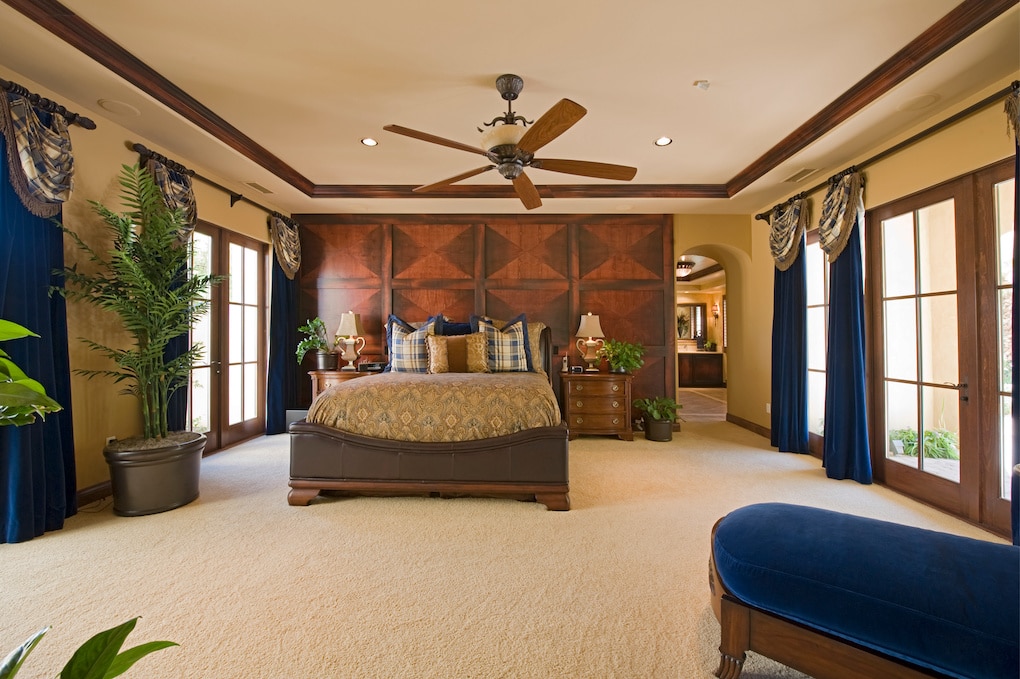 15 ADD MIRRORS
Mirrors are one of the best things you can add to your bedroom because they create the illusion of space. Plus, depending on where you put them, mirrors can be stylish and serve as a place to complete your makeup routine or fix your hair for the day.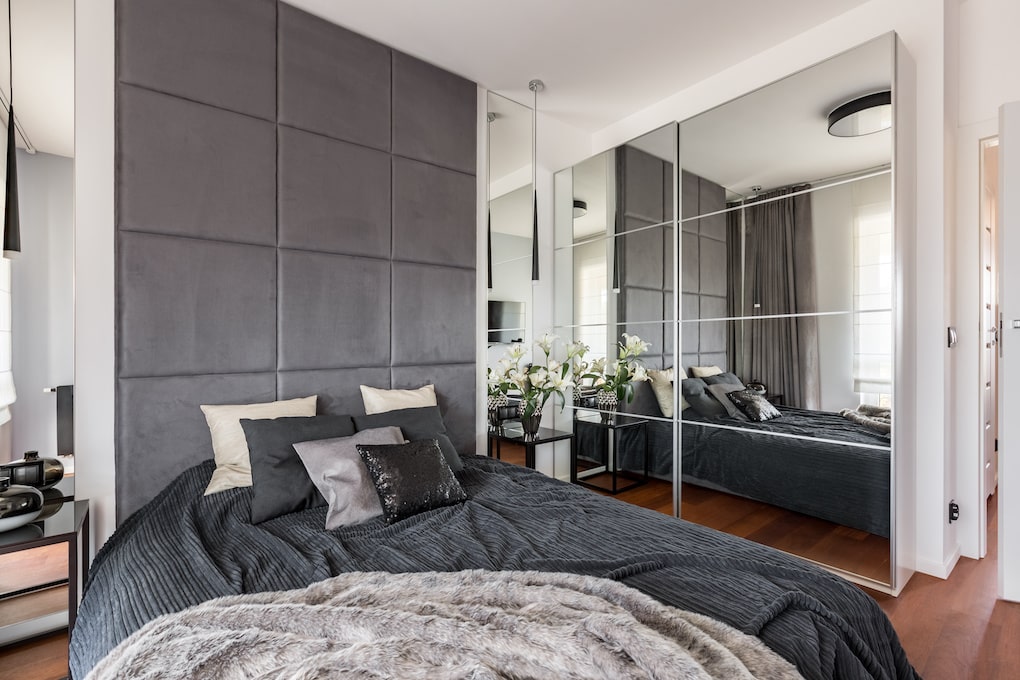 16 INSTALL WALL-MOUNTED CABINETS
If there's one specific area in your room that looks cluttered, try installing wall-mounted cabinets. They create a perfect place to store anything from clothes, hair products, or simply an extra blanket for those chilly nights! Adding cabinets to your closet is a great way to organize.
17 FRAME YOUR BED
A simple way to save space in a smaller bedroom is by framing in the bed. Not only does this create a more mature and put-together bedroom, but it also makes your sleeping area feel that much more comfortable and inviting.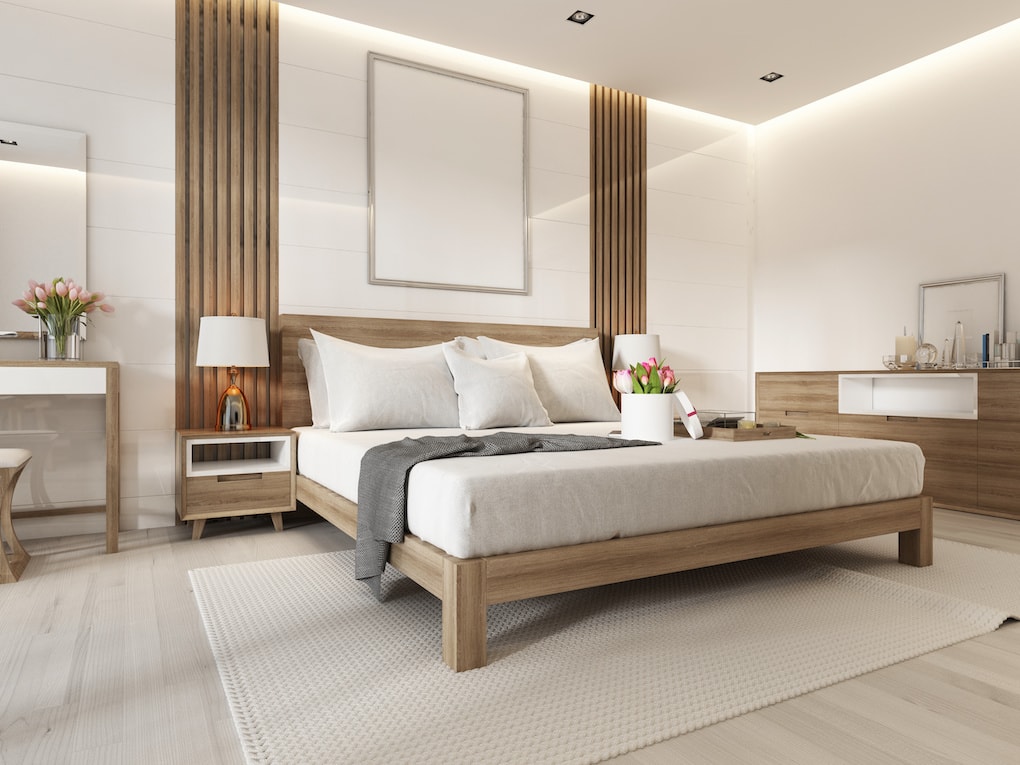 18 ADD A DESK
Complete your glamorous bedroom by adding a desk. It's the perfect way to get the most out of your bedroom and to efficiently get your work done. Smaller homes and apartments will be perfect for adding a desk or small office to your bedroom.
19 GET A NEW HEADBOARD
Your headboard is probably that one piece in your room that instantly grabs your attention when you walk in, so why not treat yourself and upgrade it? Anything from a tufted headboard to something oversized can quickly change the entire feeling of your bedroom. We like creating wood headboards or something that's customized just for you.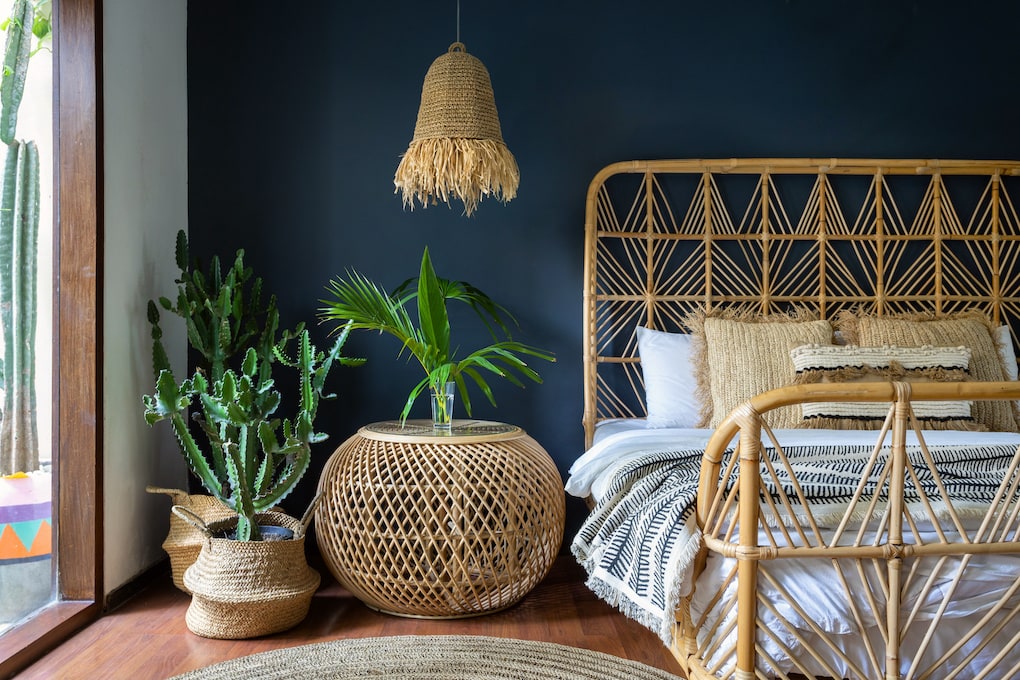 20 HANG CURTAINS
Curtains are the perfect way to tie everything together and give your bedroom that extra glam factor! Plus, they're a great way to make your room feel complete and luxurious. Different colors and styles of fabric can be perfectly curated to match what you like.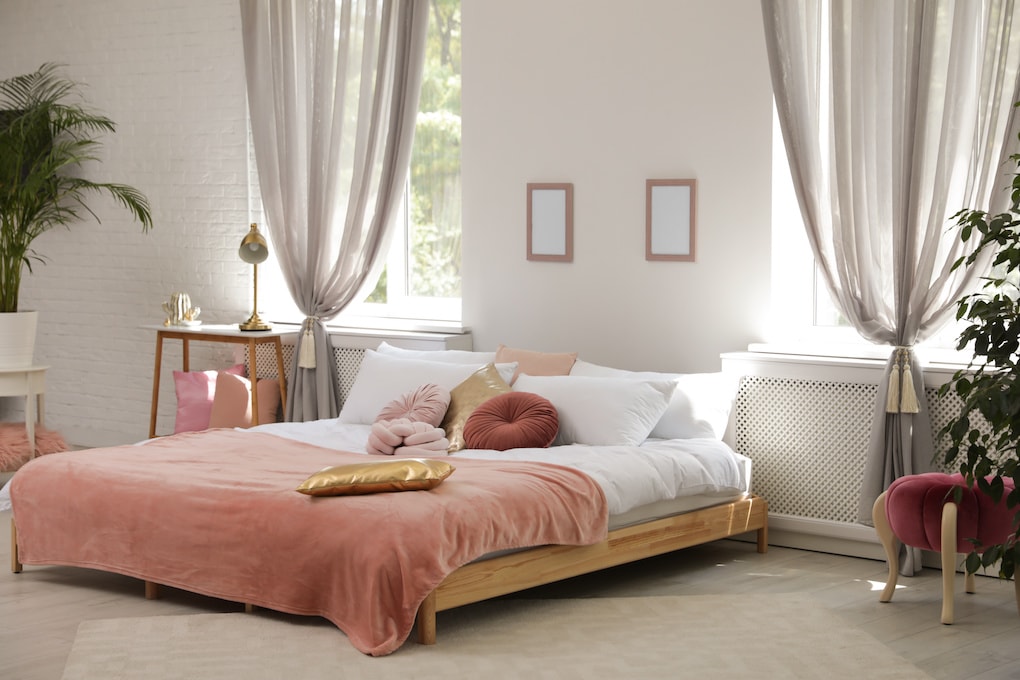 WE'D LOVE TO HELP WITH YOUR REMODELING NEEDS!
Looking for a bedroom remodel and need help getting started? We'd love to provide you with a professional opinion on your project. Contact Thomas Buckbourough & Associates to get started on the bedroom or bathroom for your home. We can't wait to hear from you!