A custom remodeling project is no small task.
From the inspiration, to the design, and then living around a construction site for several weeks, it's a tall task. But, that shouldn't scare you away from getting your home remodeled! A quality remodel will bring new life to your home and increase its overall value. If that isn't enough motivation, we're here to help you feel inspired and motivated to take on your remodeling project.
Today we'll be covering 3 custom home remodeling ideas. These ideas are sure to work in almost any home and will help you get excited about your (new and improved) home.
Finishing Your Basement
If you are like most homeowners in America, your basement probably looks something like the image below (hopefully a little nicer, but you got to work with what you have). While this might look a bit scary, it's good to know a little goes a long way in regards to finishing a basement. Not to mention you probably saved a decent amount when building, or buying your home as a finished basement can add a substantial amount to your home's value.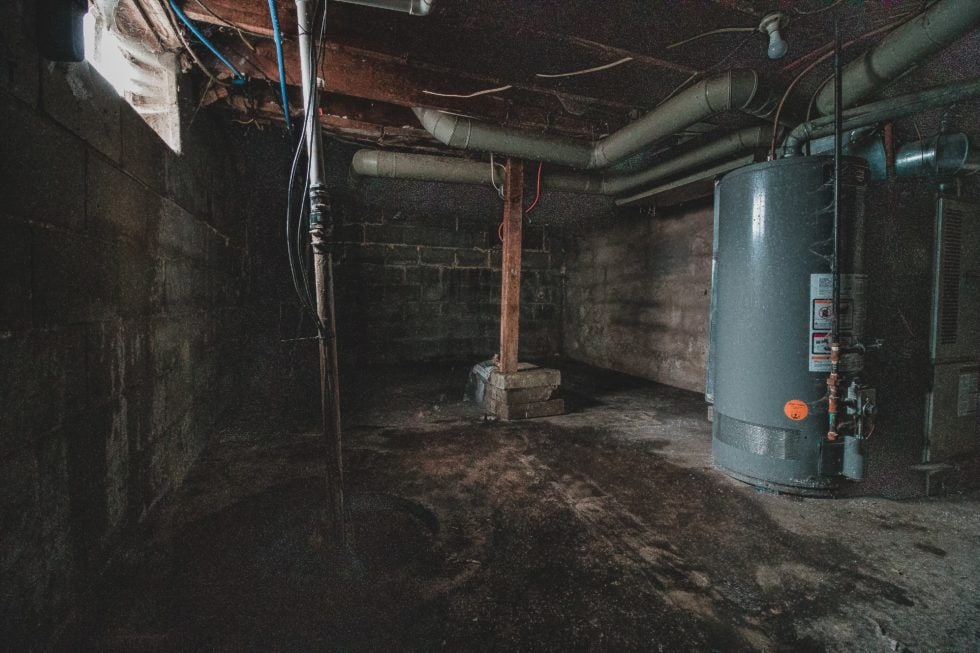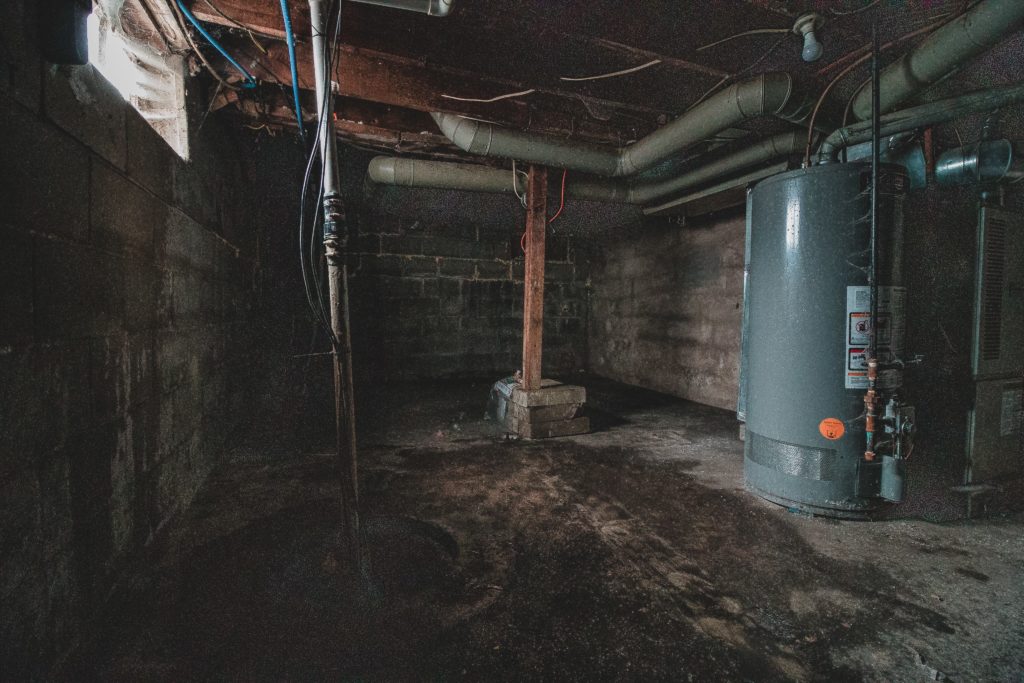 The problem is that when a basement is left unfinished for a long period of time, it can be hard to get inspired. The good news is we have done this many times, and we have some inspiring ideas for you!
A Basement Bedroom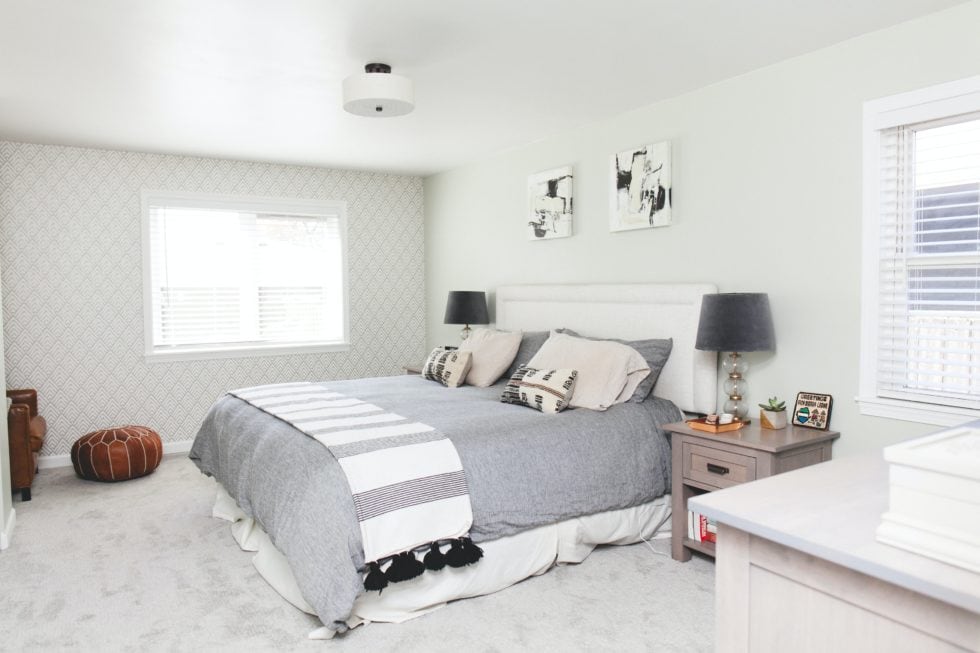 Many unfinished basements are equipped with plumbing for a shower, sink, and toilet. That means you have the option of creating a great basement bedroom. This is great if your kids are currently sharing a bedroom, or if you want a spare just incase you have guests. Not to mention, adding an additional bathroom is another great way to increase the value of your home!
Another perk of adding a basement bedroom is that it can be as big or as small as you want it to be! Often times unfinished basements have no walls, which is great for when you are deciding how you want to divide up the space. Whether you choose to make it into a little apartment for guests or simply an extra bedroom for the kids the only main requirement is that you follow any existing fire codes.
Entertainment Kitchen
Having a second place in your home to prepare food, drinks, and other fun treats is a must for many families. It also allows for great opportunities to entertain family members or guests when they're over. If you're unsure of what appliances you can include in your second kitchen, we can help. We always recommend a fridge and sink so that you're able to prepare drinks for the big games, but we can also talk through the need for an oven and stovetop or convection oven. This is also a great time to add a basement bar!
In-Home Theater
A basement inspiration list isn't complete without mentioning an in-home theater. When you can combine an entertainment kitchen with a theater or entertainment center, you'll be set! A living space like this is sure to be fun for their whole family. Everything you need for movie nights or the super bowl is sure to be found in your newly remodeled space. Not to mention, these are incredibly fun to design and build!
Breathing New Life Into a Master Bathroom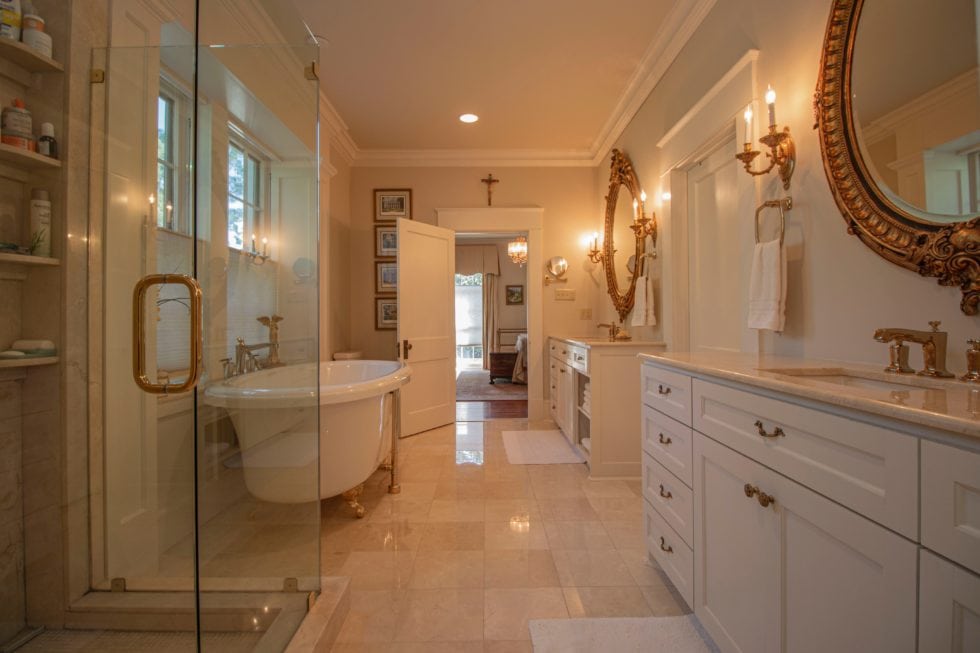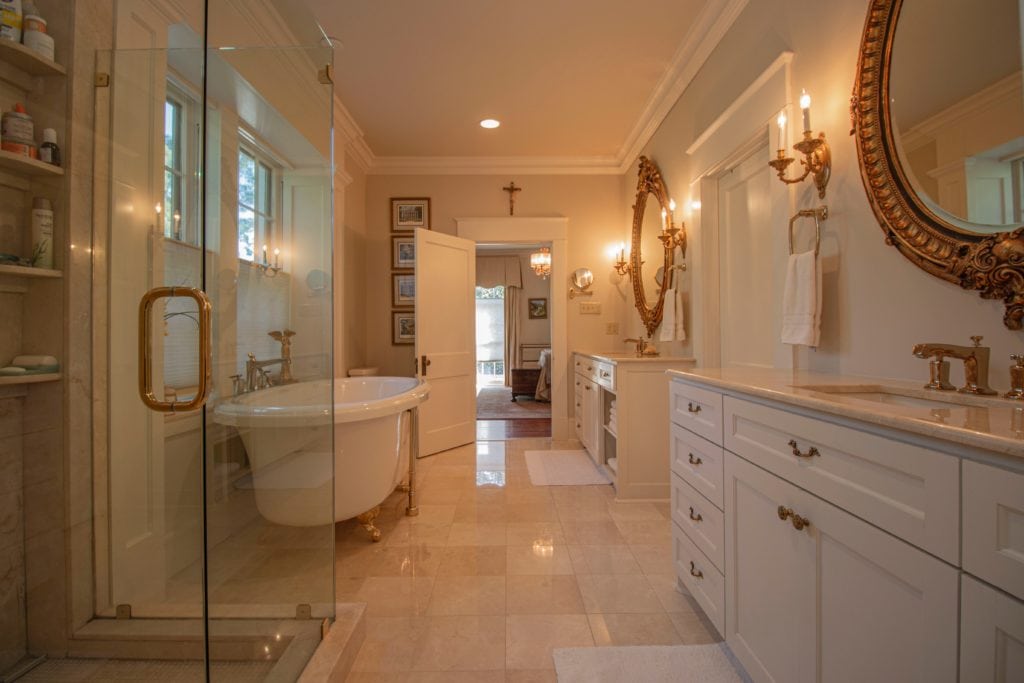 Thinking of remodeling to add value to your home? A master bathroom can be a huge selling point for many homebuyers. Just be sure to wrap up the project long before selling so that you can enjoy it too.
Potential details to include when starting a bathroom remodeling project:
Custom tile shower
A jacuzzi tub
A double sink
Proper lighting throughout
Attached walk-in closet
Heated flooring
Everyone's needs and desires are different when it comes to bathrooms. Some people like a more open space, others may prefer a seating area. Be sure to look into and ask your contractor what has been trending. While you might be fond of a specific color or style of flooring, it's important that your home will still have a strong resale value retained from the initial cost of the project.
Minor Kitchen Remodel and Refresh
Your kitchen layout might be perfect. The oven and sink are accessible. Your fridge is in just the right spot, and you've never wanted to move the microwave or change a thing. What you need is a kitchen refresh. Adding granite countertops, re-staining or installing new cabinets, and adjusting your hardware to match the new color scheme can take your home's kitchen to the next level.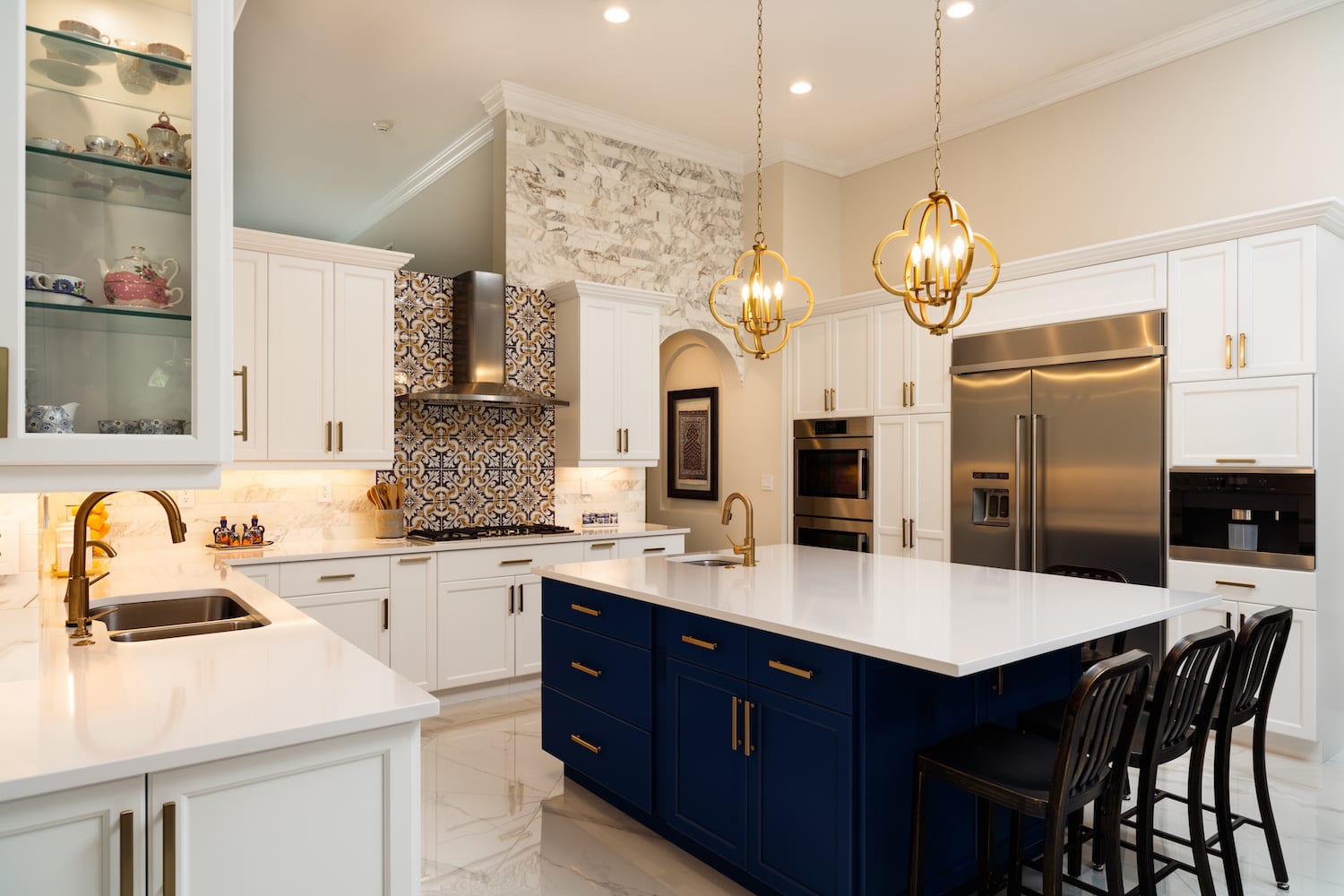 Home Remodels that Add Value
Each of the home remodeling projects and ideas that we've listed above offer a significant return on investment. This list from Bank Rate can help give you some cost to value measurables when it comes to resale value.
If you are planning on selling, and want to do a general refresh throughout your house, the key things to focus on is everything a potential buyer will touch. Think doors, door handles, cabinets, drawers, and light switches. While this might sound silly, the feeling of opening a solid wood door with smooth hinges is great in comparison to the hollow ones with a cheap feeling door knob. Another tip, would be to make sure your walls are painted a neutral color with matching trim throughout the home.
Obviously there are tons of things you can do to remodel and add value to your home, but all of these recommendations are a good place to start! If you're restoring an older home, be sure to check out this recent post to help you decide if it's worth it or not. And don't forget to browse our blog for other interesting reads and the occasional recipe.
Finding the Right Builder to Trust with Your Remodel
If you are thinking your project might be a bit beyond your DIY skills, it might be time to contact a professional like Thomas Buckburough & Associates. We are an experienced team of professionals you can trust for all your remodel design and execution needs. We've got you covered for any project in your home. Our decades of remodeling and renovation experience in the Boston area set us apart.
Reach out to us online to get started on a quote for your remodel. Or, give us a call to talk through what you're looking to get out of a remodel project. You can reach TB&A at 978-263-3850.
Need Remodeling Help? Drop Us A Line Below!