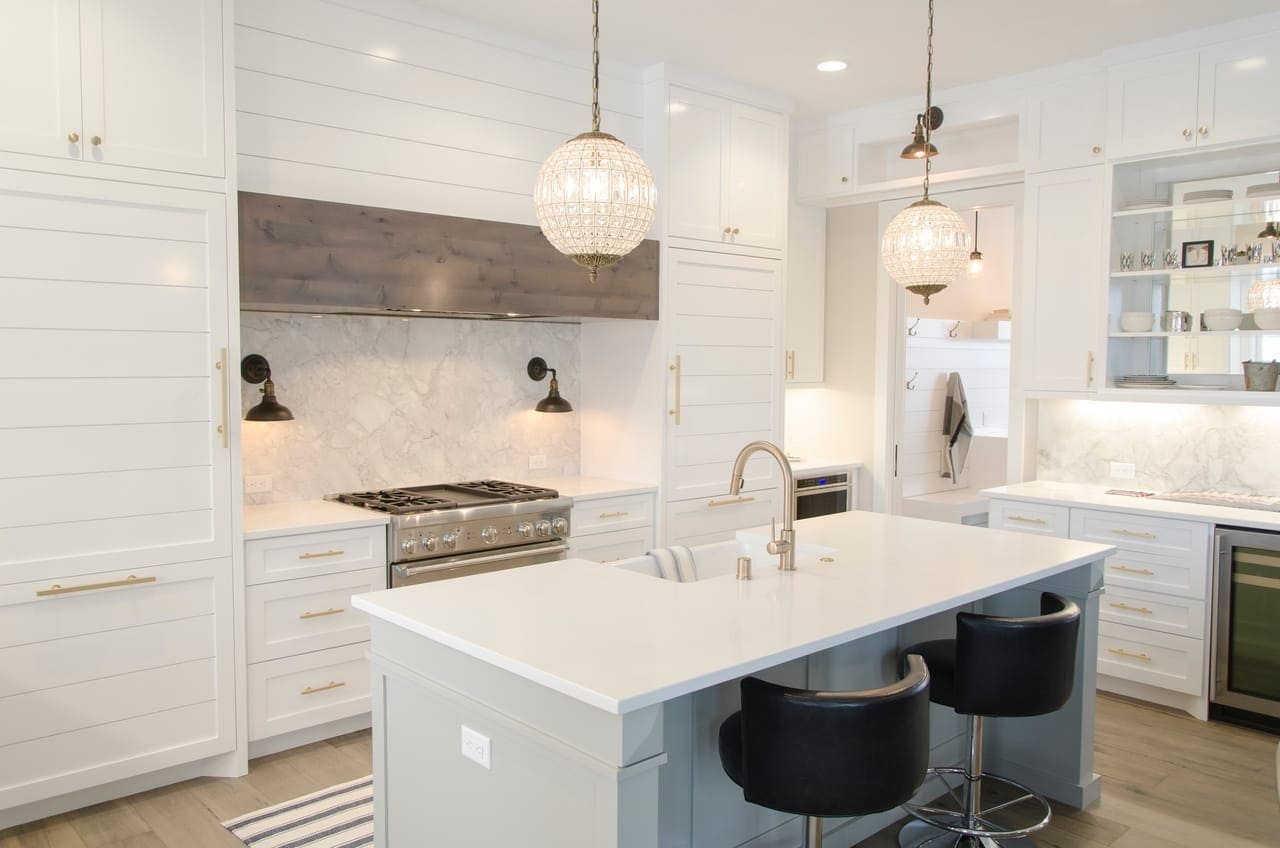 Remodeling your home can be an exciting process, but sometimes it's difficult to know where to begin. If you're preparing for a whole-home remodel, sometimes the best inspiration can come from other completed projects. Check out the following Boston-area remodels and see if you can glean a little creativity for your own project.
ARTISAN EARTH TONES AND RUSTIC FINISHES
If you're in search of a redesign that's updated without being sterile, you'll love this eclectic colonial remodel. From the warm colors and rustic materials to the gorgeous tile accents and spacious cabinetry, this remodel took the home's simple appearance and elevated it to a cozy yet sophisticated southwestern mission. Custom woodwork adds an element of surprise throughout the home, and a rich, earthy palette provides a feeling of livable sophistication. Regardless of your personal style, there are sure to be elements of this design that draw you in and invite you to stay.
BRIGHT AND AIRY WITH CLASSIC FEATURES
Clean lines and fresh colors are the benchmarks for this next design. This whole-home remodel will serve as inspiration for those whose style ranges from chic minimalism to contemporary elegance. Starting in the kitchen, you'll find classic contrast between the dark wood island and the creamy white cabinets. The marriage of industrial stainless steel and organic stone creates a workspace that would make any host drool. Throughout the living spaces, you'll find neutral finishes and both classic and contemporary fixtures. Together, the space is a lovely combination of old and new.
FUNKY EUROPEAN WITH MODERN TOUCHES
For those looking for a funkier approach to a whole-home facelift, consider the following European-style remodel. Bright, eccentric colors, organic lines, and modern metal features completely transformed the look of this addition. Glass in various shapes, sizes, and textures is used throughout the design to create an airy, open effect. The entire design concept comes together for a playful, high-end space, much like that of a European spa.
CRAFTSMAN-TUDOR HYBRID WITH RICH WOODWORK
The primary objective of this remodel was to integrate the kitchen into the rest of the existing great room. This Tudor revival required attention to detail and authentic charm. Dark cabinetry grounds the grey tile work and island, while a stone bib sink and ornate period rug add a touch of grandeur to this everyday space. Primary accents of burnt red, mustard yellow, and navy blue liven the otherwise simple color palette. Together, the remodel is an authentic tribute to the home's period and a refined space to live and entertain in.
If you're ready to start your whole-home remodel, contact Thomas Buckborough and Associates. For thirty years, we've provided superior remodeling services for the greater Boston area. Our design-build process ensures a seamless project from start to finish. Let's make your home a dream again! Book your appointment now.