Want to learn how to remodel a house?
Whether your home was at one point everything you wanted or has always been a bit of a fixer-upper, it's just one remodel away from becoming the home of your dreams. Each situation is different, but there are some best practices that will help you steer your remodel in the direction of success. Here's how to remodel your house into your dream home.
START AT THE END
Picture yourself in the home of your dreams. What does it look like? How do the rooms flow? What features do you love? Where do you and your loved ones spend most of your time? The answers to these questions will help to shape the vision for your remodel. Whether you're renovating your whole home or just a few rooms, the "dream" starts at the end. When you visualize the finished product, you'll be able to articulate what needs to change in order to get there.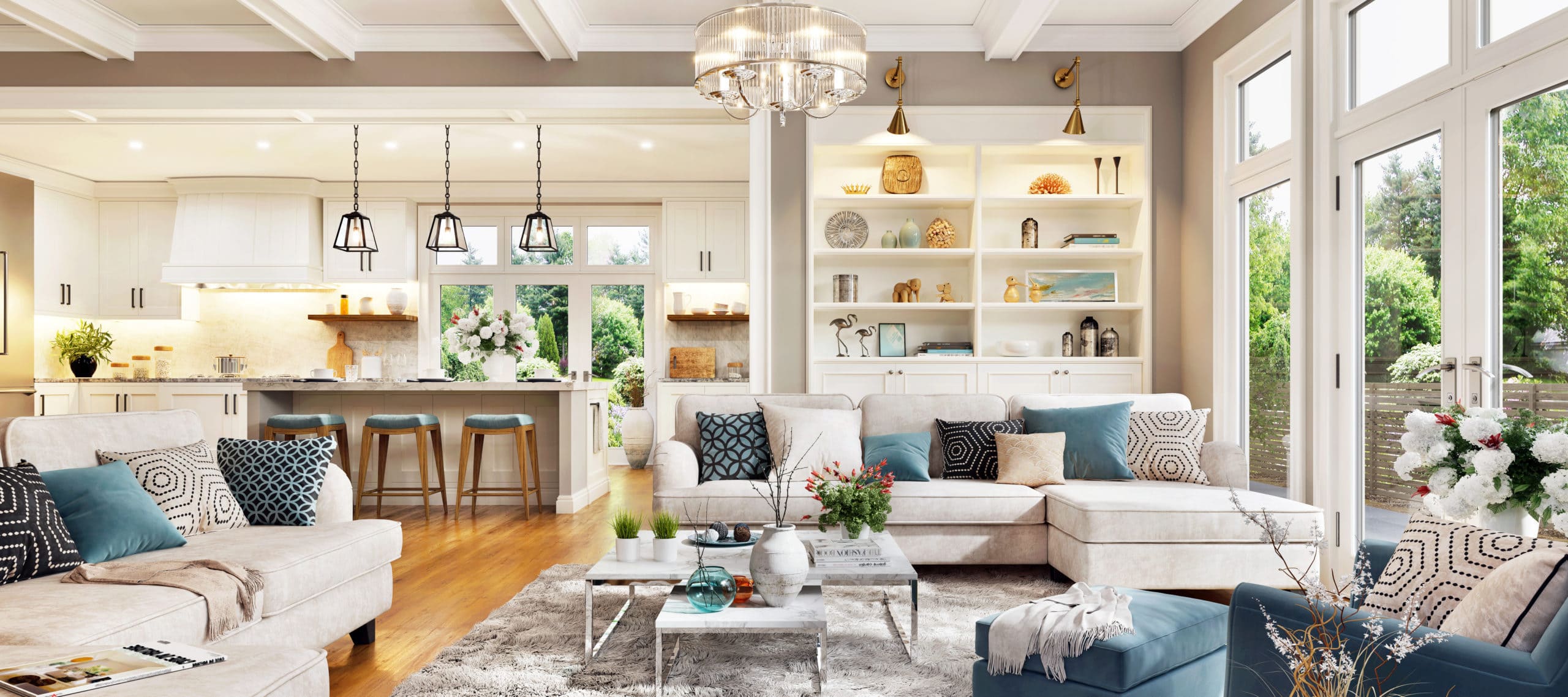 THINK BIG PICTURE
While there are certainly rooms in your home that you use more than others, the goal is to love every individual space that makes up the entirety of your home. So, if at present there are rooms that you avoid for some reason, consider using your remodel to convert them into a more functional space. For example,
Instead of having a formal dining room that you never use, you could transform the area into a playroom for your small children.
Instead of having two small spare bedrooms, you knock down a few walls and increase the size of your master bedroom.
You could add windows to an area of your home that lacks natural light.
You might convert your basement into the home gym you've been wanting.
Whatever your "problem" area may be, a remodel is the perfect way to address it. When you're all done with the work, you'll be able to call your entire home—not just a few rooms—a dream.
INVEST IN QUALITY MATERIALS
There's no design creative enough or craftsmanship skilled enough to overcome shoddy materials. In a sense, your building materials are the ingredients of your dream home recipe. If you start off with rotten eggs and expired milk, the best cook in the world couldn't turn them into something delicious. The same goes for your remodel. Cheap materials will almost inevitably yield a poor result.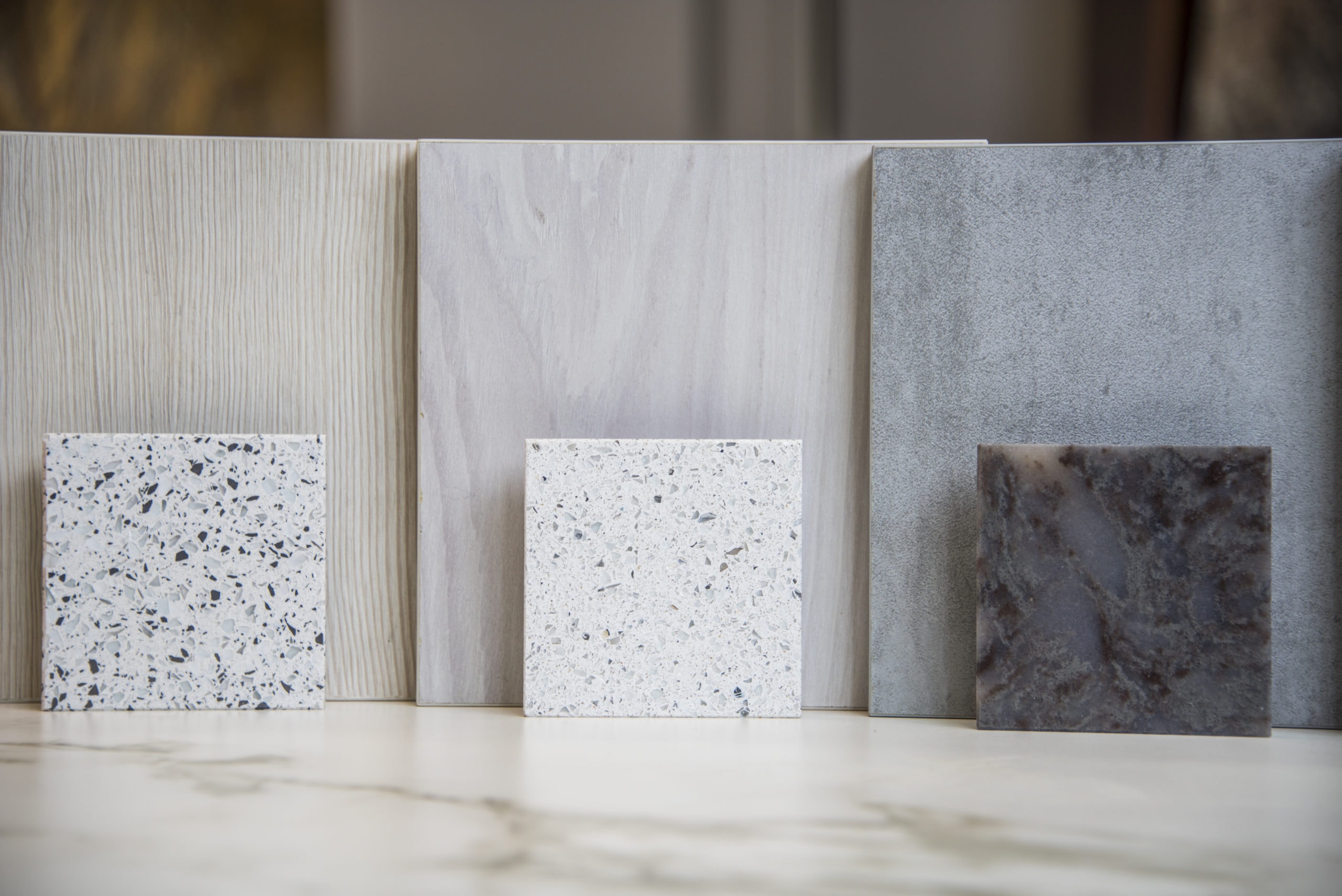 ACCOMMODATE FOR SETBACKS
When it comes to remodeling, there are almost always unforeseen circumstances that can threaten to dismantle your vision. As you prepare for your remodel, accommodate for these setbacks so that their disruption is minimal. The best way to reduce your stress over unforeseen circumstances is to create margin in every area of your remodeling project. Margin—that gap between what you need and what you have—will help to cushion the surprise expenses, production slows, and plan changes that are sure to arise during your remodel. By leaving space in your budget, schedule, and vision, you'll minimize the impact that setbacks have on your remodeling project.
WORK WITH AN EXPERT
Remodeling requires a lot of moving parts, and a design-build professional is just what you need to keep them all working together. A remodeling expert can help you assess your home, identify areas of trouble, and create a plan to restore your home to "dream" status. The guidance of a remodeling team will help keep your project running smoothly, on time, and on budget. On top of that, a design-build professional can offer new insight and inject fresh perspective into your vision.
You'll probably find that partnering with a remodeling team will produce results far better than you could have imagined! Not to mention, you will save tons of time and stress by not trying to do it all yourself (your back will thank you too)!
How to Find a Trustworthy Contractor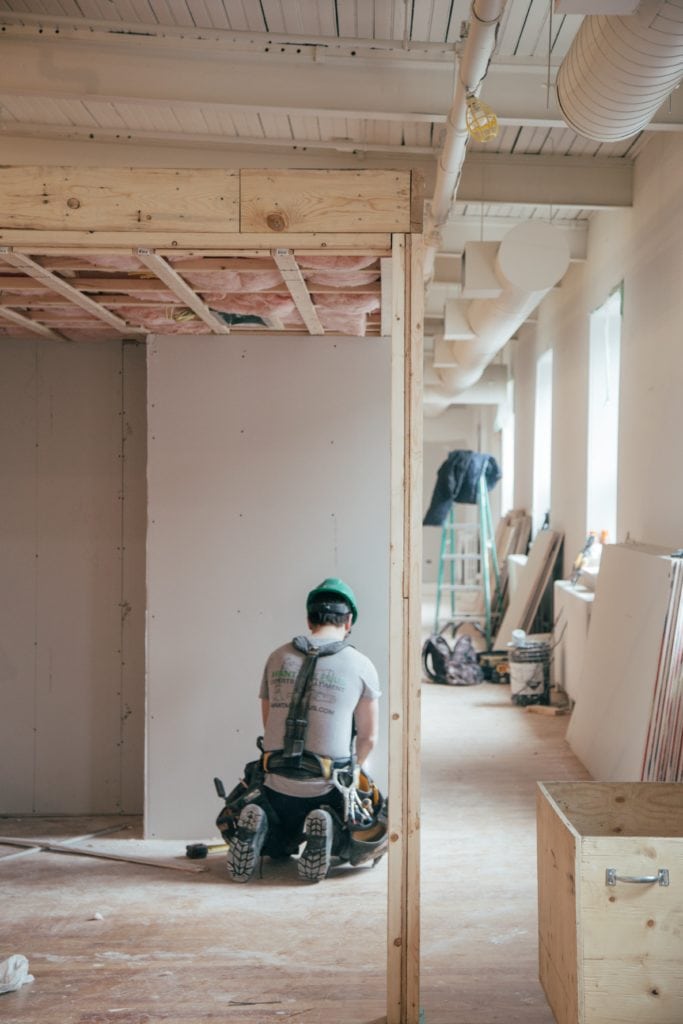 There are a few ways that you can find trustworthy contractors. The best way to do it quickly is to follow these three steps.
Reach out to friends and family or a social network for recommendations.
Check Google, Houzz, social media, or their website for reviews.
Trust companies that have been in business for more than 10 years.
Asking for recommendations or looking at online reviews are great ways to find out what other people's experiences working with a specific contractor have been. You can specifically look for negative reviews to see what might have gone wrong, or you can read about other customers' experiences.
If a company has been in business for any amount of time longer than 3 to 5 years, the company will more than likely be there for you in the future and isn't just trying to make a quick buck. They're more than likely passionate about their business and the services they provide.
Designing and Dreaming for Your Home
After you've found a contractor, you'll be able to start designing your home. When renovating or remodeling, there is no shortage of projects you can do to your home. Whether you're working on the kitchen, an unfinished basement, or a whole home remodel, dreaming and designing is by far, one of the most enjoyable parts.
One way to find inspiration for your remodel project is with the help of pictures. Houzz is an excellent resource for doing just that. (Be sure to check out our Houzz page while you're there). If you want to speed up the design process, by far the best way to do it is to have all of your priorities and ideas ready to go by the first meeting. There is some level of collaboration, but if you're going to have input, you'll have to take the time to do some looking before you meet up with the designer.
Steps of Home Renovation
There are only a few steps to home renovation after designing, but they can take some time. Let's breakdown the key steps of home renovation when working with a quality contractor.
Demolition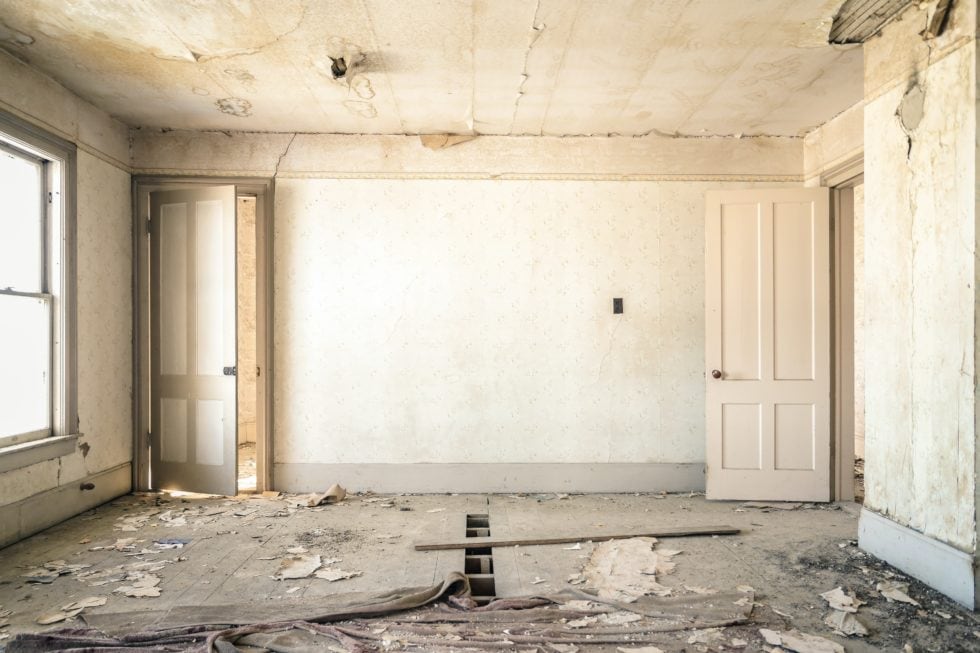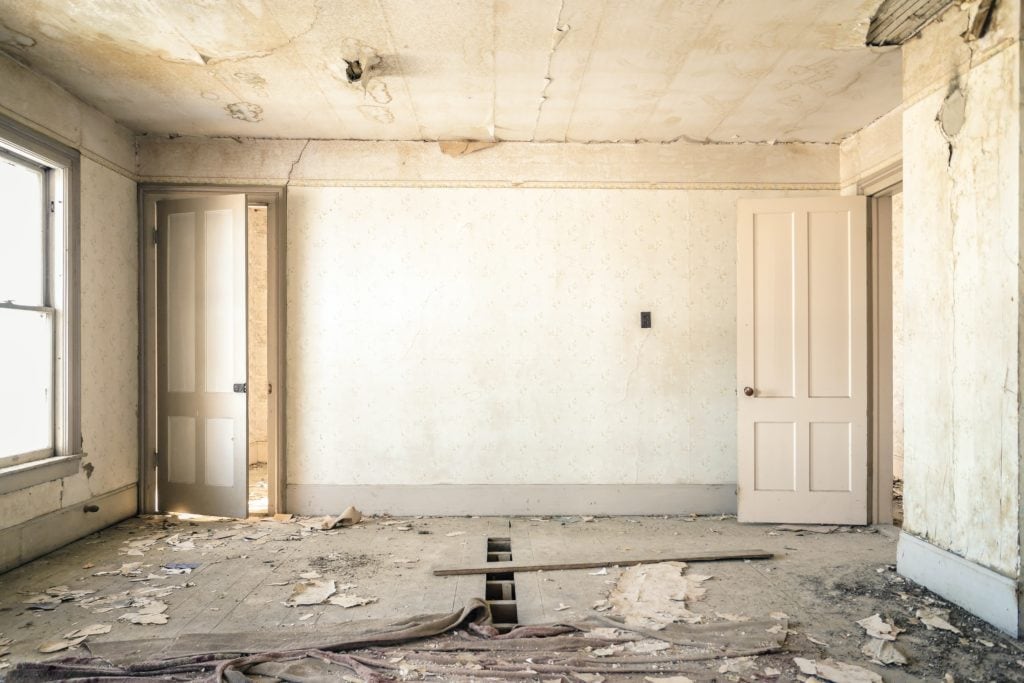 The demo can be a really quick part of the project. While it may be a bit messy, it doesn't take too long to get your home all cleaned up. The best thing you can do to prepare is to make sure the area is clear of clutter and that there is a clear path to the dumpster. Aside from that, it is best to let your construction crew take care of this part of the project as it definitely won't be their first rodeo. While it might be a bit loud, they will be done in no time!
Framing and Prepping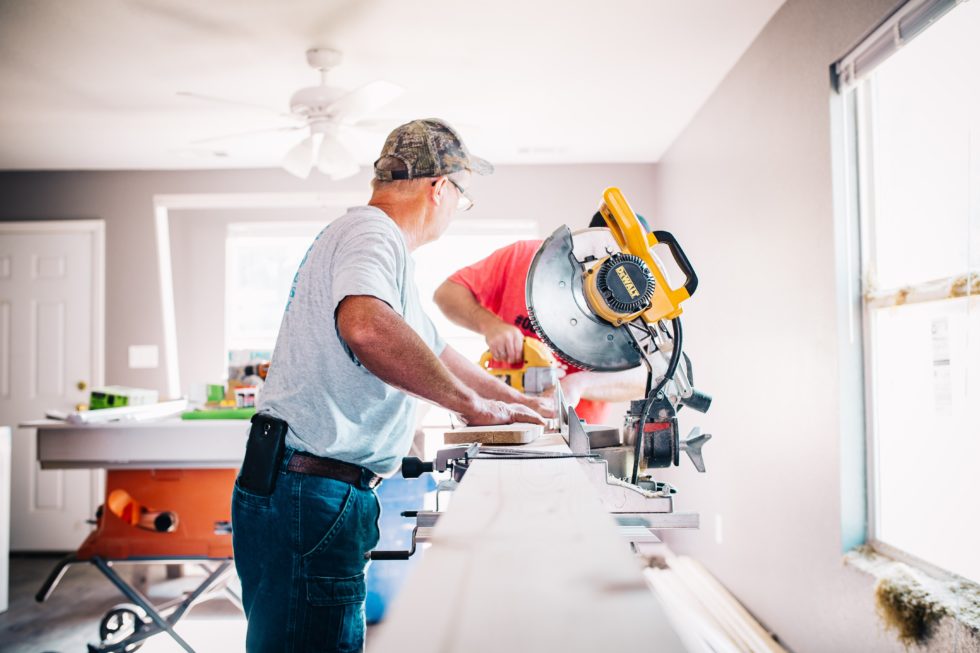 Next, your builder has to frame and prep the space. Framing and preparing the space tends to be pretty basic, but more complex remodeling projects where additions to the home are made can take more time. Once the framing is complete, sheetrocking will follow. This is when everything starts to come together. Sure, it isn't the prettiest, but you will start to see the general structure of the space start to come together.
Finishing
After framing is the finishing portion. This is by far the most fun for homeowners because they'll be able to see their home improvement step by step. During this portion of the project, flooring, cabinets, base-board, and other finishing touches and installations are completed.
Final Touches and Walk-Through
Finally, the project will start to look like your home. During this phase, there's a lot of cleaning. Additionally, there might be some touch up on any items that were missed. During this home renovation phase, you'll need to look through the home and make sure everything you have asked for has been taken care of and that any questions you have are answered. While most contractors are always willing to come back after your project is completed, it's always easier to get things fixed while your contractor is still on site.
After the final walk-throughs, you'll be able to start moving things back into your home. Moving into a freshly finished home is an exciting experience. There's so much fun new space to use!
Get a Jump Start on Your Home Remodel with the Right Contractor
If you want to get a jumpstart on your home remodel, start with a quality contractor like Thomas Buckborough and Associates! Our Boston team of design-build professionals is ready to make your vision a reality.
Reach out to us today to get your home remodel started fast! We'd love to help you get the home of your dreams.
Need Remodeling Help? Drop Us A Line Below!